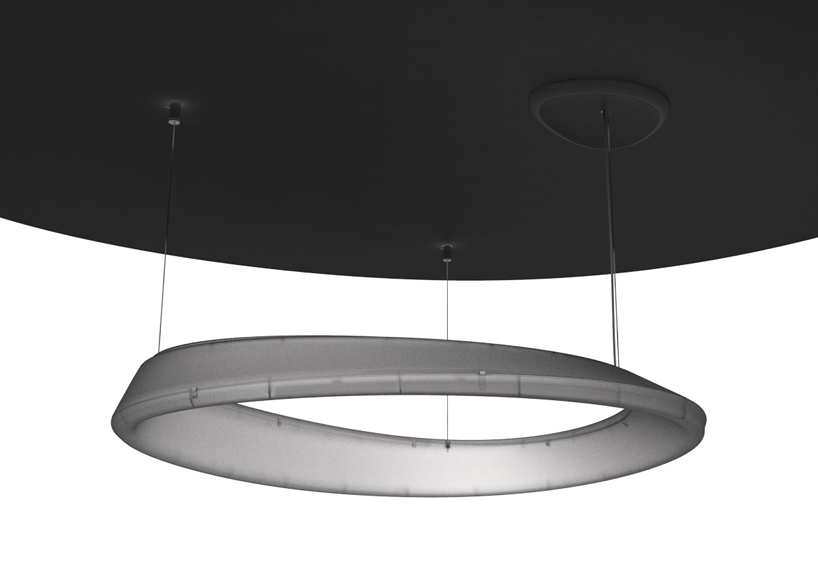 Lpend by carlesromany from spain
designer's own words:
Lpend is a luminary concept from the home that goes beyond what has been produced to date. From the importance of technologies, this concept seeks to interconnect an appliance we have at hand on daily basis i.e. mobile phone/tablets -together with a lighting element present in all the households, the lamp. The idea is to generate a type of light capable of transmitting emotions and experiences captured by ourselves. To take a picture, abstract it from its form, retaining only the colors, and transmitting it to the luminary. Be able to define the type of light generate from images. The result is a dialogue by means of light.
The form it takes is part of the reflection of how a central element disappears (which until now was the bulb) and then appears a void around which a new technology will emerge. Te design takes heliocentric character and is positioned as a core product for a new way of living, a lamp unit to see and be seen.
Flexible RGB matrixLED arrays attached to an aluminium chassis and produced by stamping. Case in polycarbonate by injection. RGB has a controller and a wireless chip that connects the homenetwork-luminaire-to your mobile phone/tablet.
Lpend off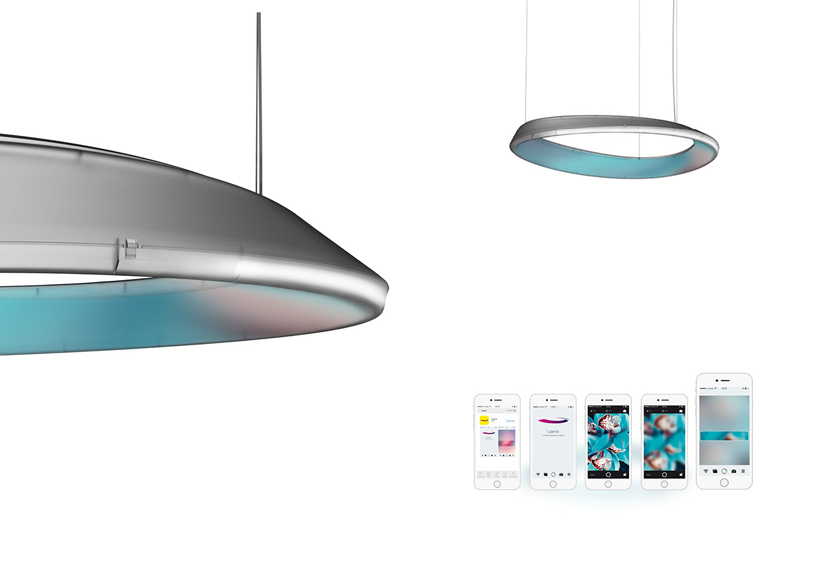 The concept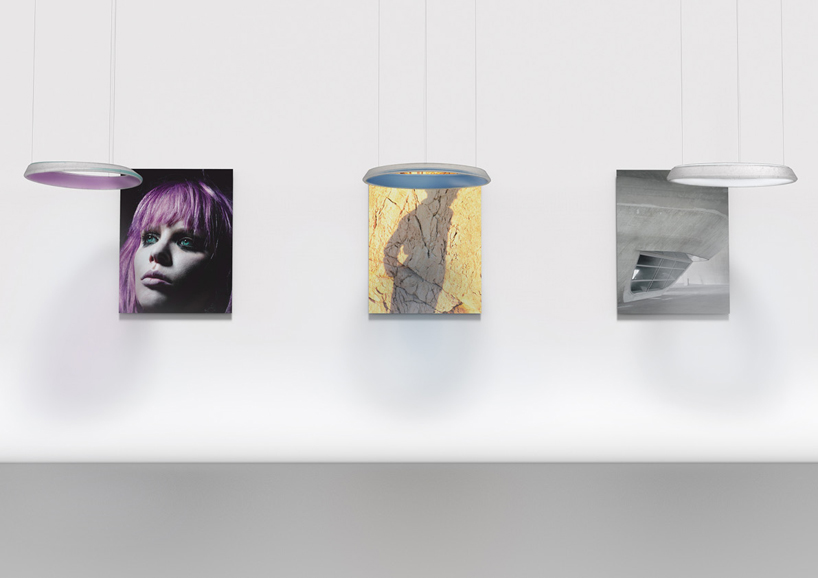 From the left to right: 1- standpoint is reversed, the light becomes the subject and the gil on the object. 2- A rocky photograph, someone\'s shadow and blue light that complements the image… will be the see or the sky? 3- A functional white light gratings with curved geometry.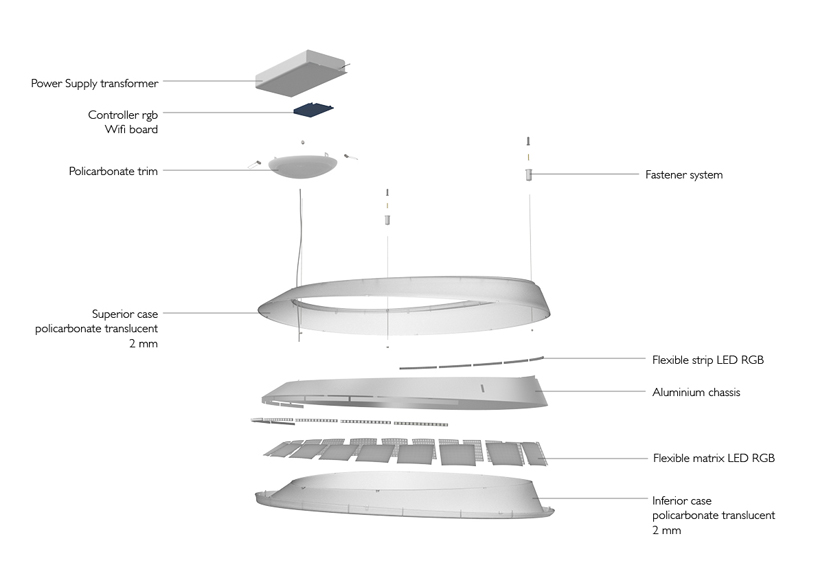 Exploded view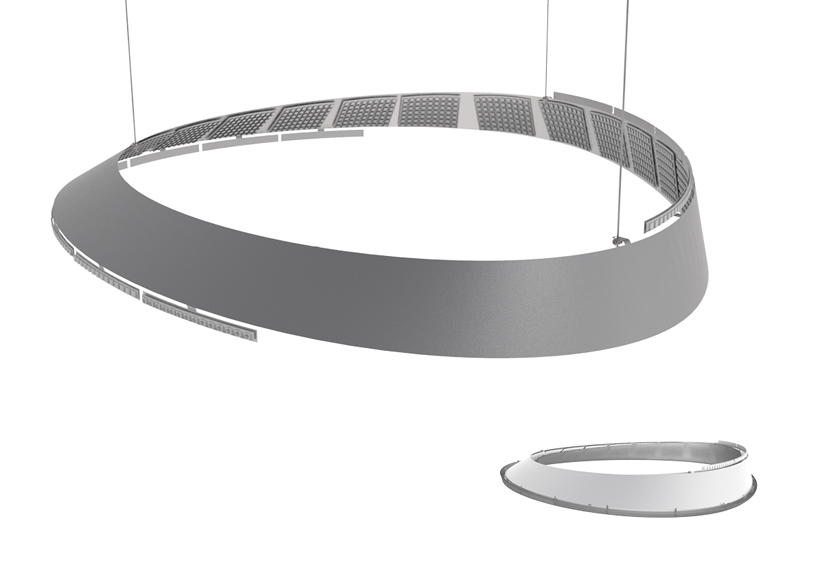 Details
shortlisted entries (100)