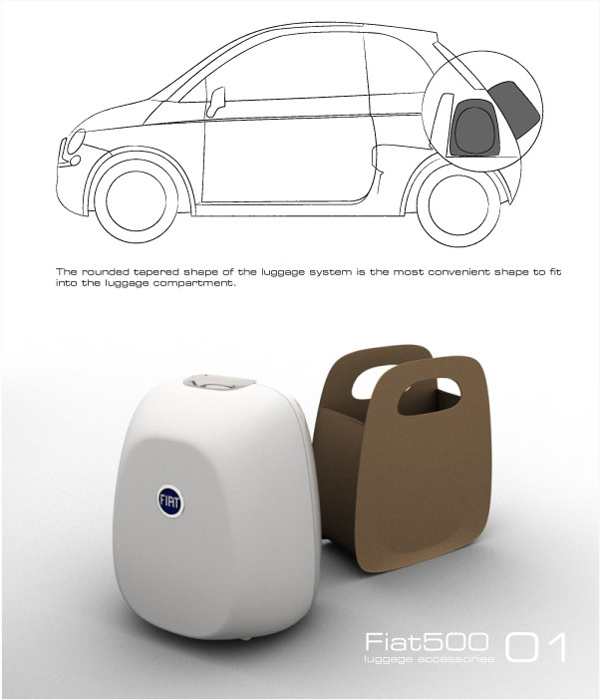 luggage accessories by georges beaujean from netherlands
designer's own words:
As the world has seen more re-editions of classic compact cars the new Fiat should aim for those who recognise the timeless style and cultural value of perhaps the most original one of them all: the Fiat 500. Fortunately the creators of the new 500 did not sacrifice the original concept in order to impress with unnecessary power or space.
This statement of modesty and style should be celebrated with an accessory line that emphasises these unique qualities.
We would like to suggest a luggage system precisely shaped to fit into the luggage compartment of the car and perfectly matching the colour and trim of both the car's interior and exterior.
The shopping bags are made out of fine leather that fits the interior whereas the hard-shell cases show the same finishing as the bodywork and can be carried by a handle as well as towed as a trolley or worn like a rucksack. A maximum storage capacity can be achieved by placing the hard-shell cases smoothly into the specially designed external luggage rack.
Board 01
Board 02
Board 03