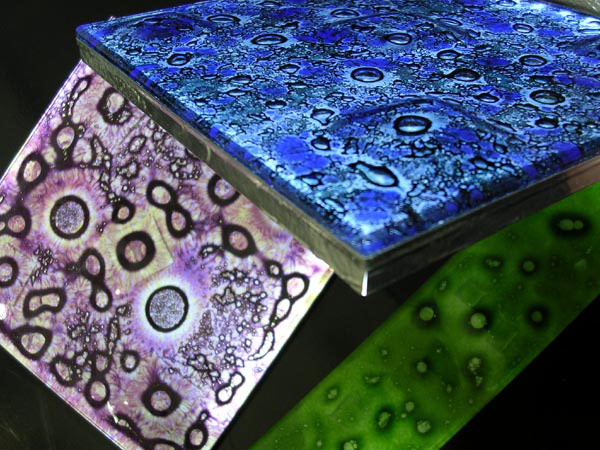 luma tile by hannah robinson from uk
designer's own words:
Challenging the traditional concept of wall tiles serving a primarily functional purpose as a wipe clean surface, we have developed the luma tile to be seen as a decorative feature as well as providing an additional function of illumination. The tiles are layers of glass and colour fused together, with a specially made LED pcb contained at the back, which illuminates the bubbly texture of the glass. The depth of the whole unit is still only approximately 10mm, enabling the luma tile to be installed alongside other material - such as slate tiles as shown in Image 2. Indeed, the fused glass edges of the Luma tile have been polished so that the tile can sit slightly proud of the surrounding material, and the illumination can be seen from the side too. The low-voltage LED unit has an average life of 100,000 hours and is completely safe for use in wet areas such as showers. The result is not only a tile but an artistic, illuminatable feature.
Selection of patterns available in the illuminated glass Luma tiles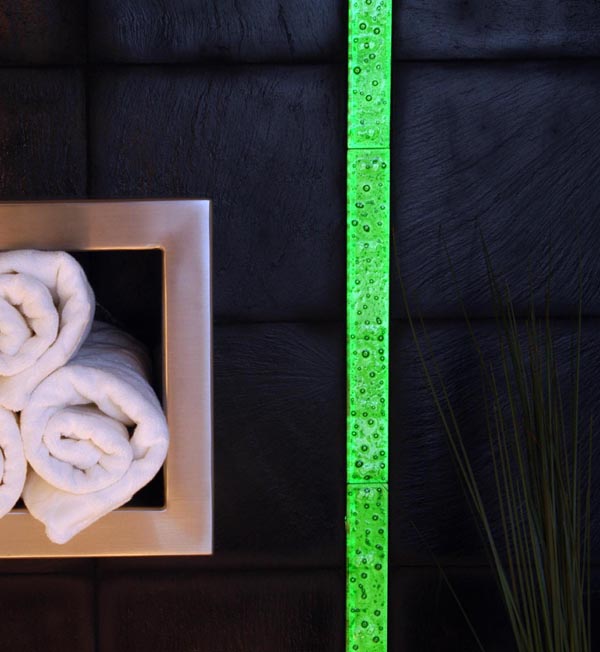 'Kelp' Luma tile in-situ
Close-up of 'Kelp' Luma tile bubbly surface
shortlisted entries (117)