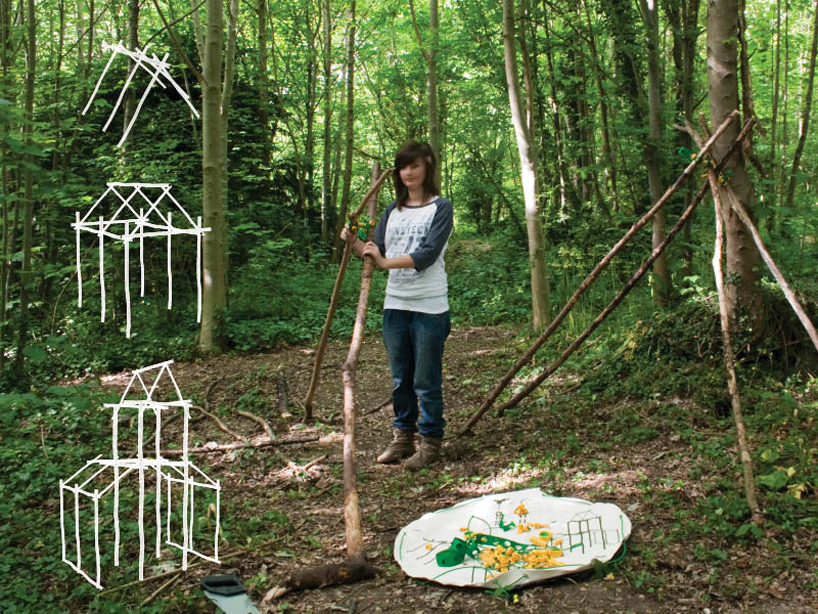 Macian Dens by James Fox from uk
designer's own words:
A set of tools will be designed to promote the experience of den building. Den building is a classic method of play which promotes awareness, interaction and the use of the environment aswell as providing an opportunity for parent/child engagement.
The development of technology and societies increased focus upon the consumer market has seen a decrease in interactive, outdoor and nature-based activities. By producing a marketable product, den building will be brought to the forefront of consumer's minds once again – providing the child with important skills and learning opportunities.
The set of aesthetically pleasing and simple to use tools will be developed for 7-11 year old children to encourage and simplify the experience of den building both inside and outside the home. The tool's predominant aim will be to develop the builder's skills of engagement and interaction with the environment aswell as creating an opportunity for parent/child playtime; results which will occur through the action of den building.
Structure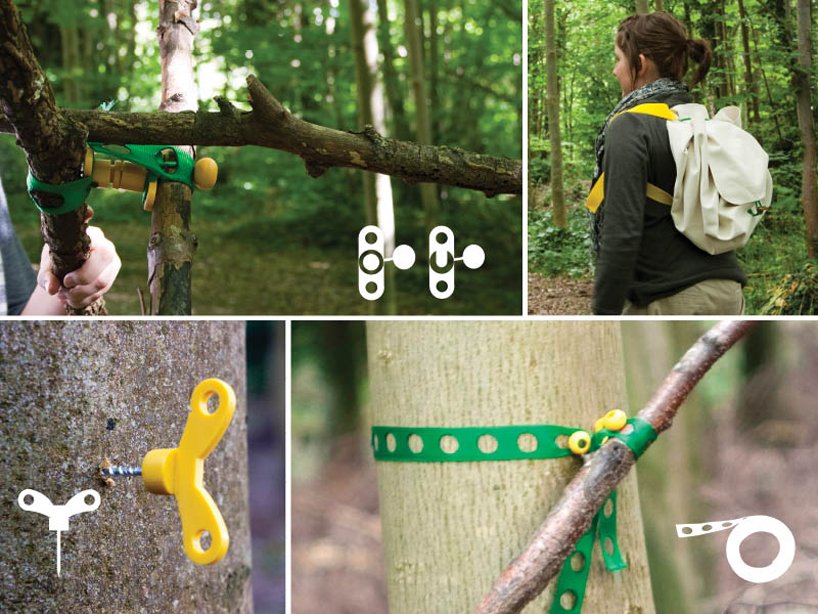 Tools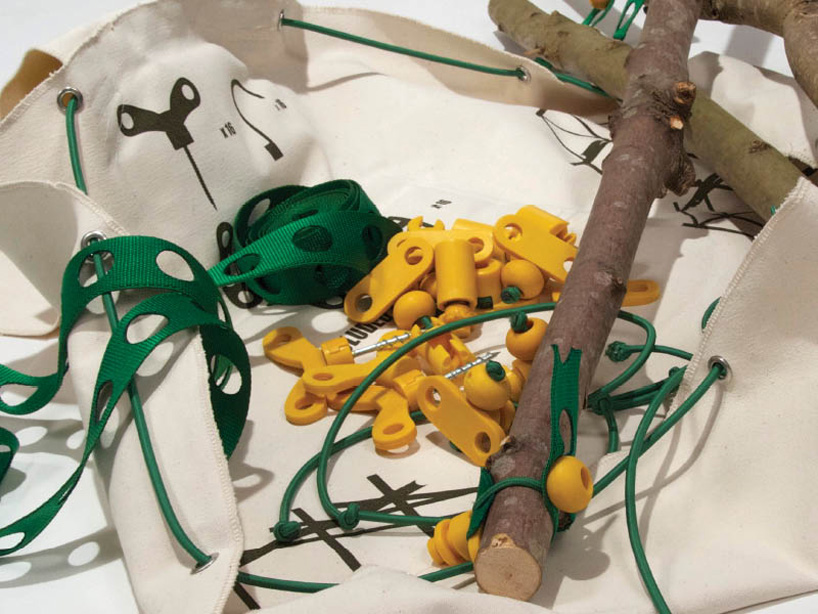 Den Bag
shortlisted entries (200)