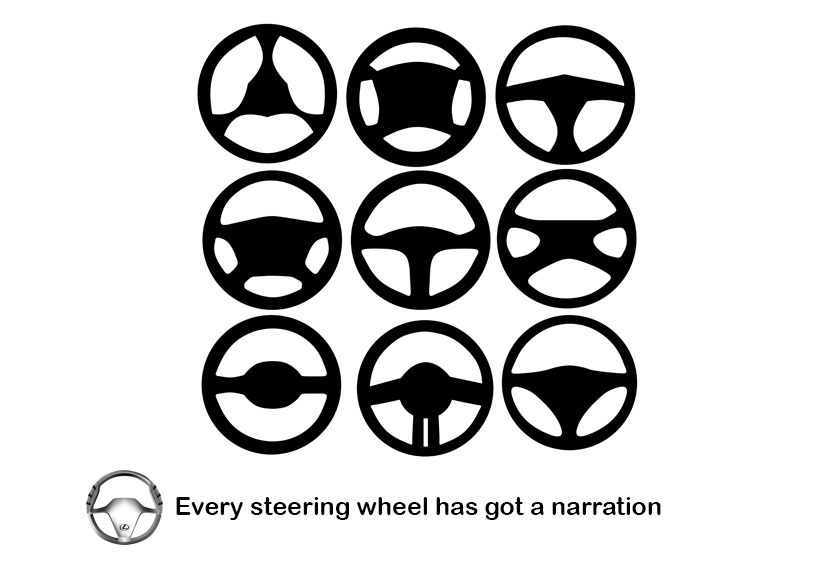 MAGIC HORN by mohsen norouzy mohammad salimian rizi rasool salimian rizi from iran
designer's own words:
Horns are not accidental; they narrate emotions.
There settles a special sound beneath every event,
From the happiest to the most somber moments of life
We horn a lot,
Sometimes to inform our children when picking up in the kindergarten, sometimes to warn the careless passer
Sometimes to say hello to the bored guard of parking
Sometimes, behind the red light, to make the others move…
Do you still believe that horn is a simple event? Or there is a different meaning for every single horn?
Various sounds are heard from different cars
Using this steering wheel, one can communicate their own feeling through a personal melody
From now on, your child identify the horn of his father's car
1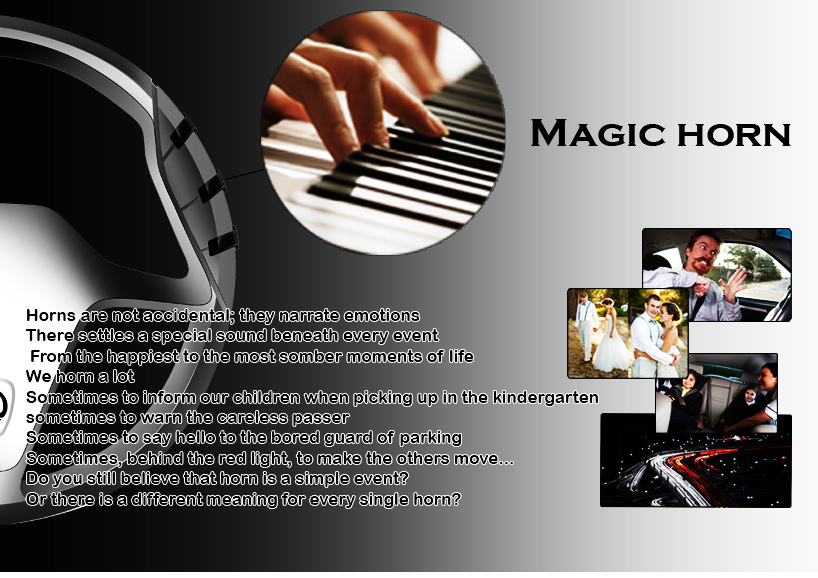 2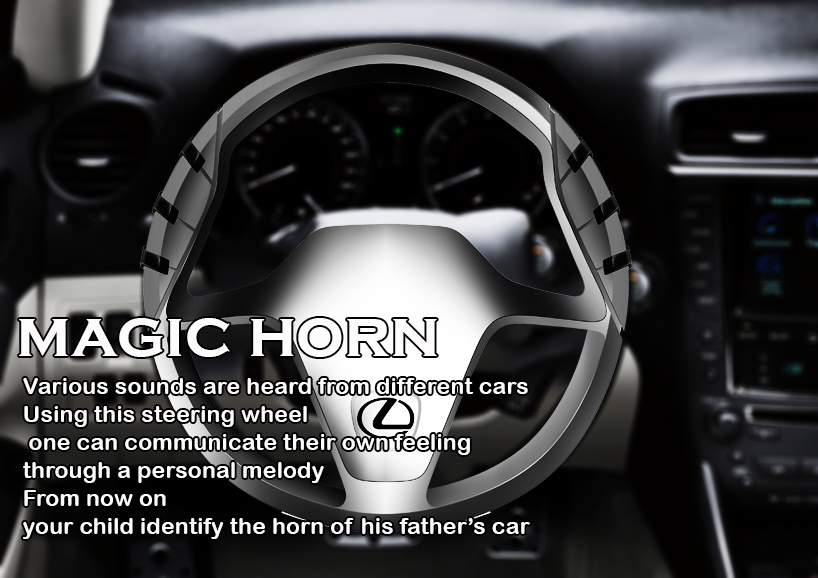 3