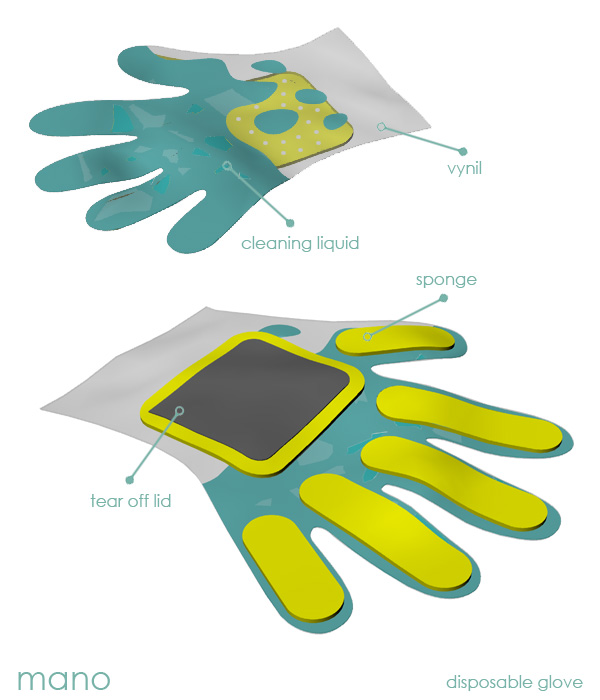 Mano by Simone Busilacchi from italy
designer's own words:
Mano is a disposable glove. It is composed of a vynil glove which contains the cleaning liquid and a sponge in correspondence of the palm and the fingers of the hand. It helps the cleaning of any kind of surface. It can be sold in a package of 7 gloves for the weekly cleaning of the house or be used like a promotional gadget.
Mano (disposable glove)
Mano (disposable glove)