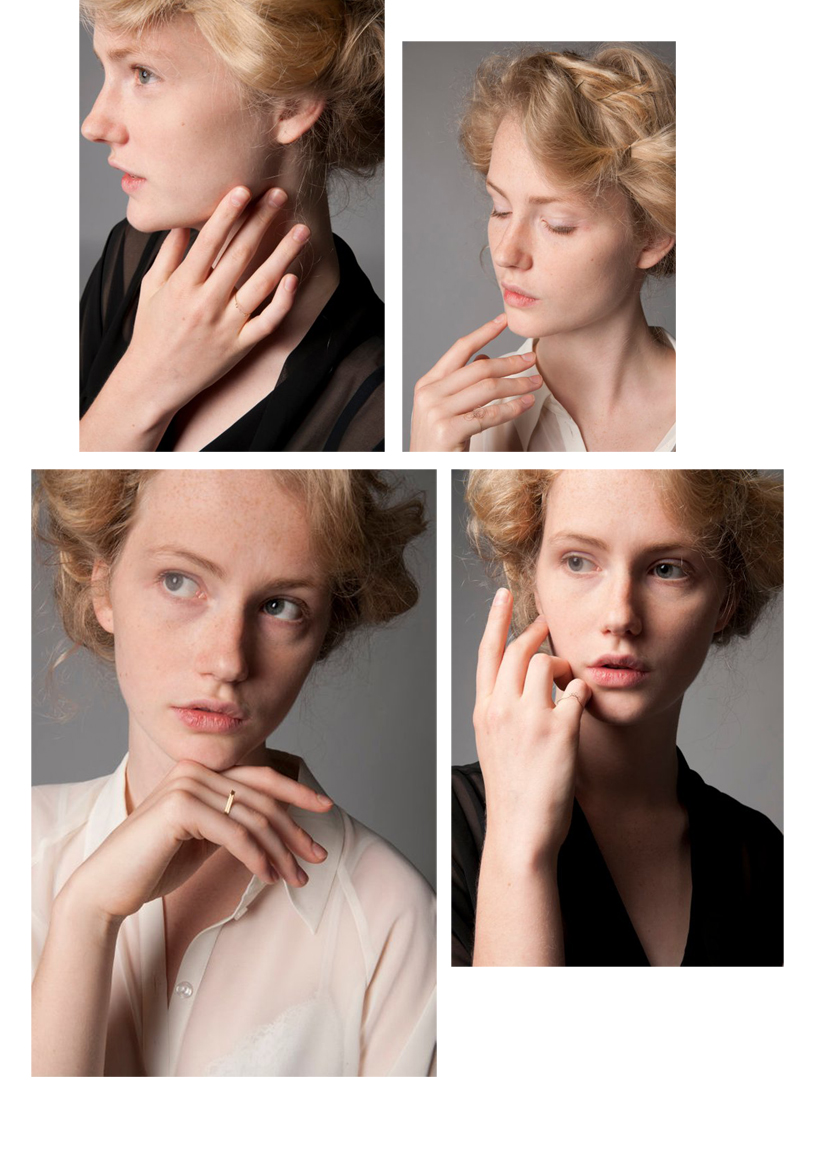 memento rings embracing vulnerability by juliettehuygen from netherlands
designer's own words:
Tactile Obsessions
Hair is controversial.
When alive it is inviting, soft, sensual.
However, when hair is dis attached from the body it invokes revulsion.
Hair carries memories; it is incredibly personal and intimate.
In earlier centuries it was very common to make jewellery out of the hair of a lost one. I used these forms of jewellery as a source of inspiration to construct the new generation of mourning jewellery.
Hair has a tactility to it.
Is there a way to revive hair as a precious material?
Playing with the fragile but to me equally precious material of hair I constructed rings out of a combination of hair and gold. Embracing the fact that mourning is per definition vulnerability and tension between holding on and trying to let go at the same time. For me the combination of gold, hair and tension I created between the two is the embodiment of these inner conflicts.
To me personally hair is incredibly precious and I think mourning jewellery is the ultimate form of intimacy and emotion. Nowadays we seem to shy away from showing our emotions and vulnerability in public. With these rings I tried to show that being fragile is a part of being human, it is a part of life and we should try to embrace that.
Two of the rings are made entirely out of hair. The other two are made out of a combination of hair and gold, where the hair functions as a wire to pull the ends of the golden ring together, holding the tension.
Memento rings made of hair and gold, JulietteHuygen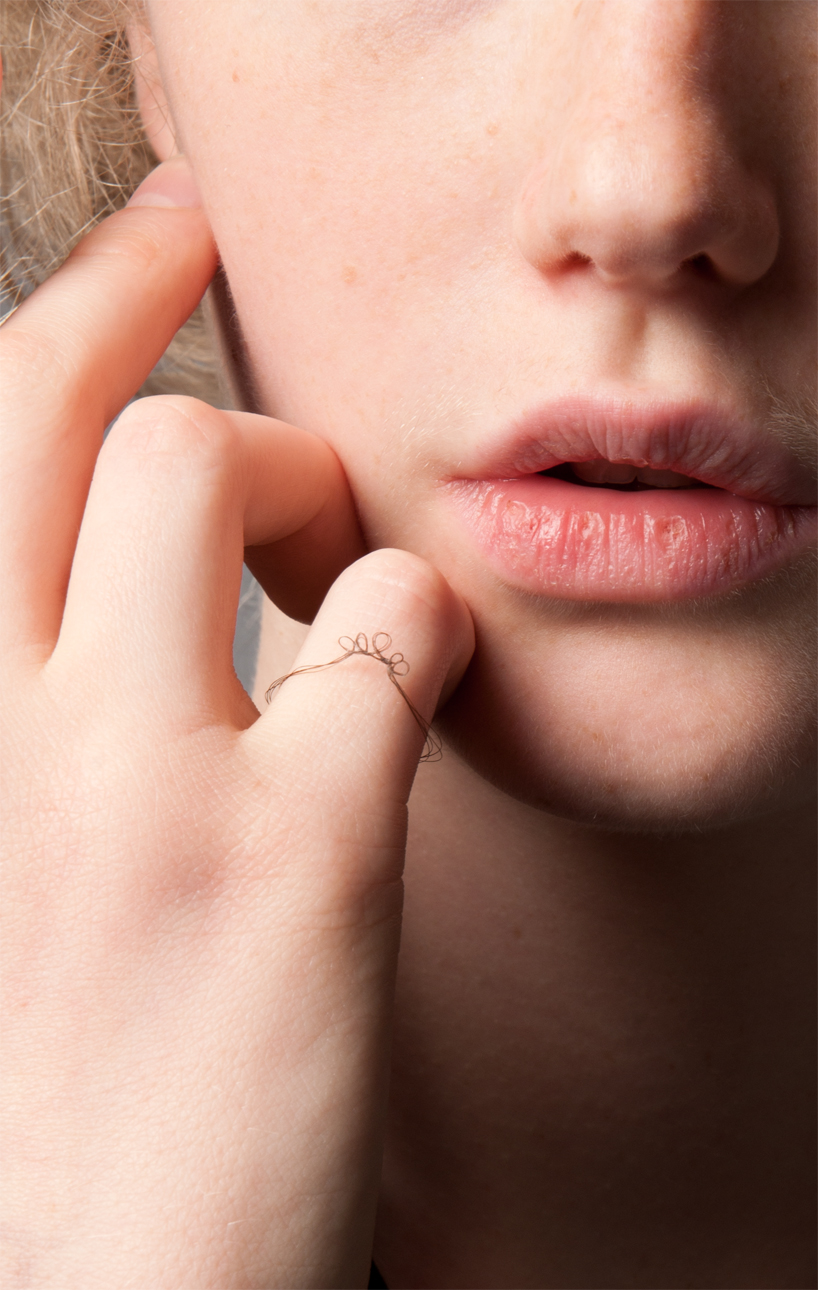 Memento ring made entirely out of hair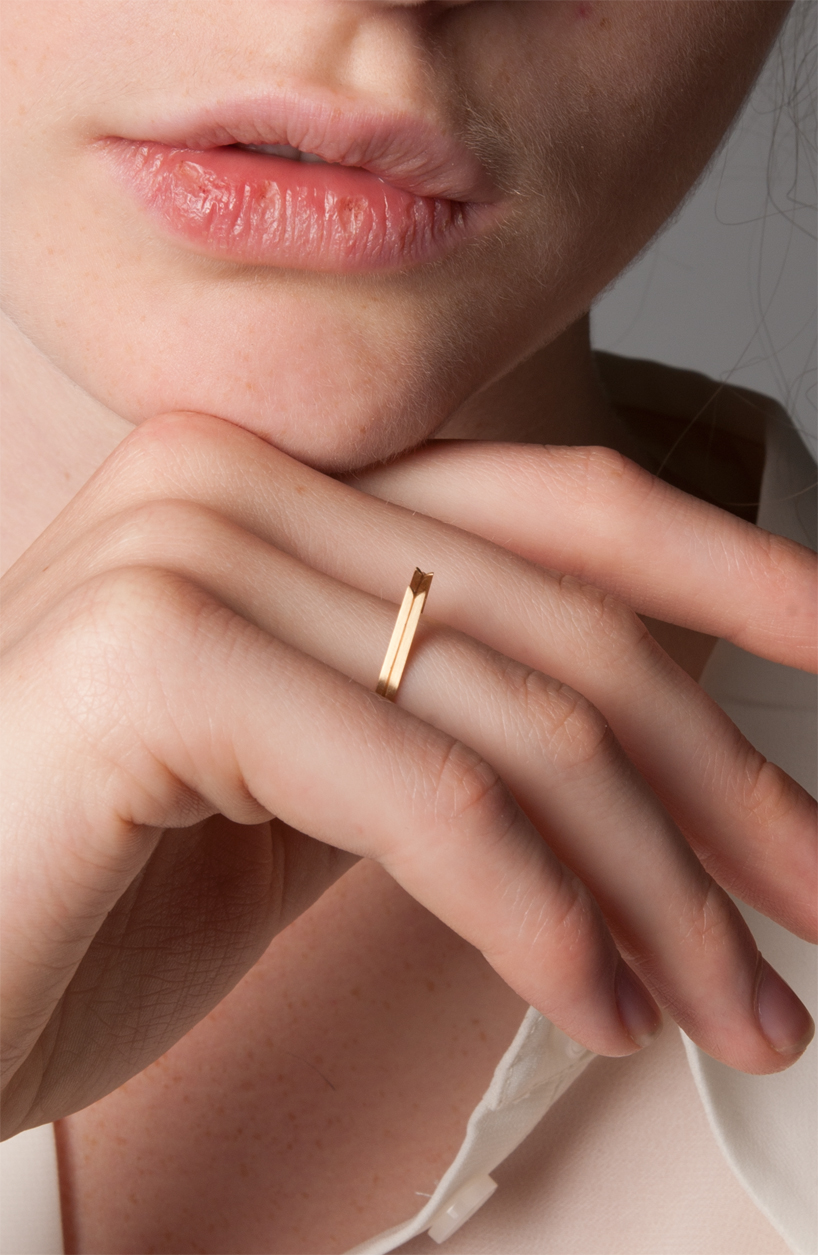 Memento ring made out of gold and hair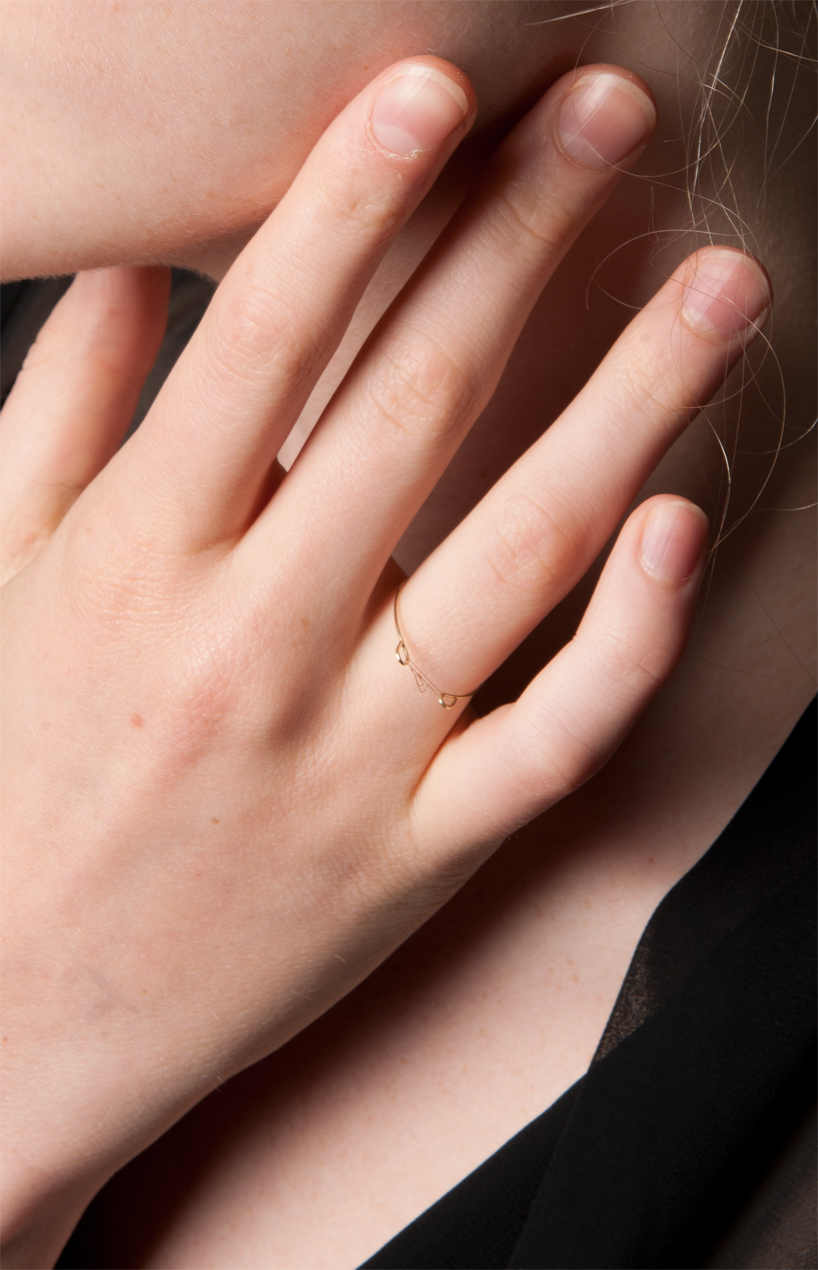 Memento ring made out of gold and hair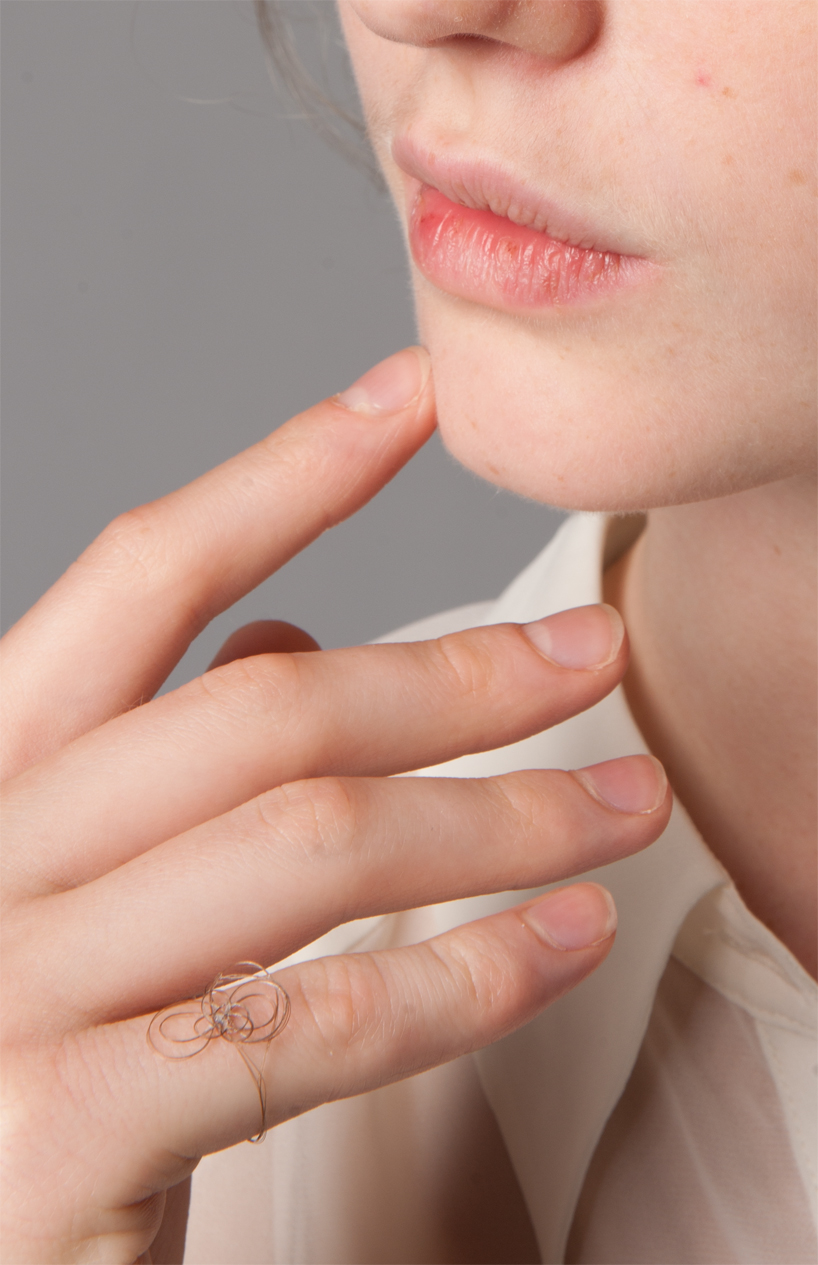 Memento ring made entirely out of hair
shortlisted entries (159)