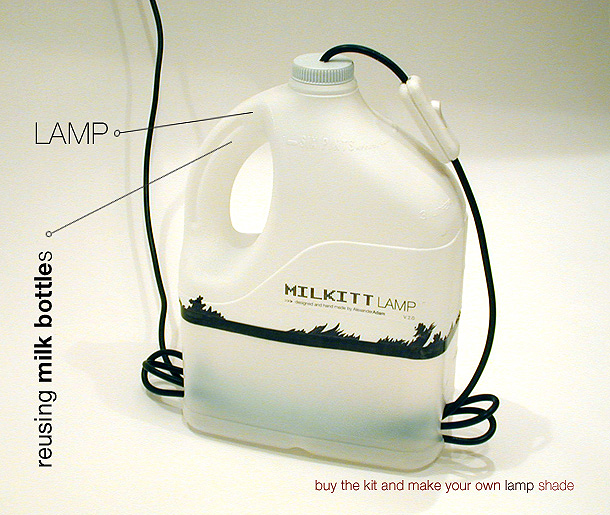 Milkitt by Alexandru Adam from uk
designer's own words:
"Milkitt" is a kit that triggers a new understanding of reusing everyday waste materials, notably milk bottles. The proposed way is to reuse these as lamp shades. The contents include a standard milk bottle screw cap (with different finishes), a cable and a switch (the light bulb can be purchased separately). The originality of the product lies not merely in its simplicity and wide availability, but also in the fact that the consumer can easily customize the product, thus taking up the role of the designer himself.
'milkitt' lamp :. off
lamp kit
'milkitt' lamp :. on
shortlisted entries (139)