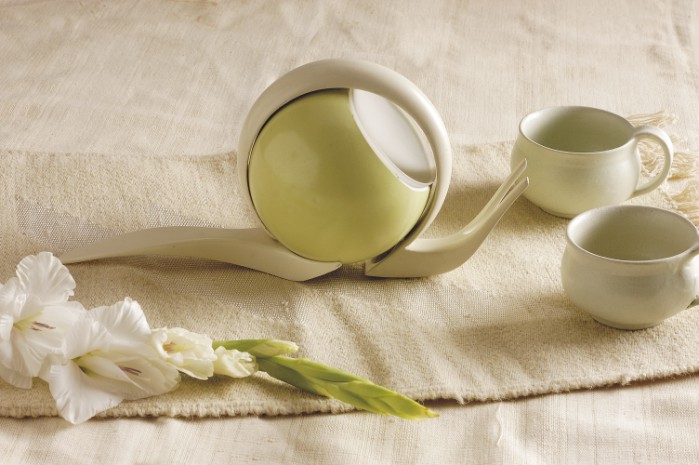 mistea by shweta jain from india
designer's own words:
Nature provides us with a vast design resource as information and inspiration.
The journey of Mistea started with our admiration for snails. The opportunity to study them closely came when we got a pair of apple snails as pet, called Mist and Dew.
Their form, their activities, their slow and easy pace of life and their involvement with each other inspired me.
Mistea, a unique teapot, came about as a rough sketch after having studied the formal aspect of these astounding creatures.
It now represents the sweet, misty experience of winter morning, blessed with a cup of well served tea.
Inspired from the form of a snail, Mistea is a unique teapot which takes the experience of sharing a cup of tea one step further.
Both the antennae of the snail pot act as pouring spouts hence allowing one to pour into two cups simultaneously.
The tail of Mistea, is detached and acts as a stand for placing the teapot when not in use.
The gap between the central globe/ pot and the outer ring acts as a handle giving a firm grip to the user.
The body of the product is suggested in bone china while the pot would be in clear glass or opaque green,glazed white clay.
Mistea gives an elite look to your morning tea ceremony with a hint of elegance, bringing you closer to nature.
mistea- assembled view
mistea pouring tea
detailed specs
shortlisted entries (239)