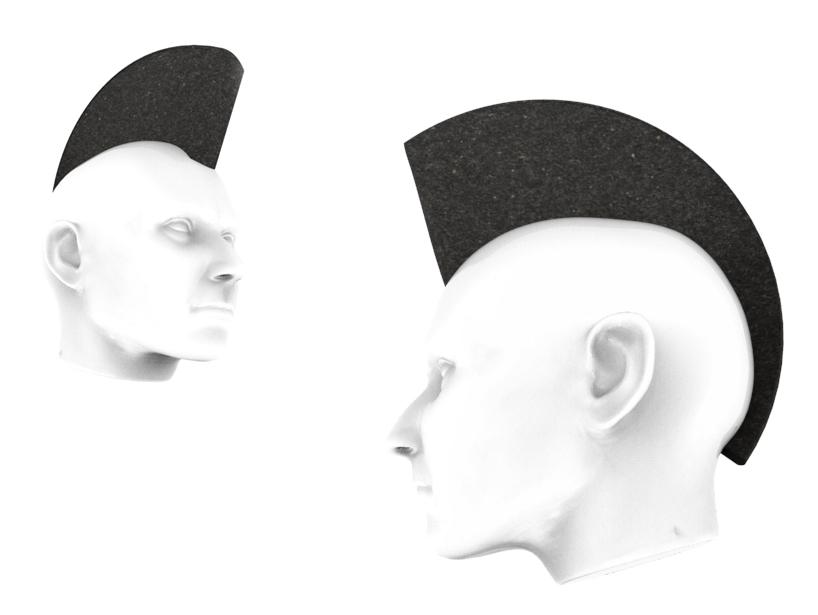 Mohawk by tatu vuorio from finland
designer's own words:
Mohawk dates back to North America, in Mohawk Valley, where lived the Indian population which launch the Iroquois hairstyle fashion. A hairstyle in which the scalp is shaved except for an upright strip of hair that runs across the crown of the head from the forehead to the nape of the neck.
Indians inherited hair fashion through the ages has been affected by various minority groups message to outsiders. As the Indians in times, so too today the radicalism is intended to communicate to others, do not fuck with me. The Indians had a question of life and death, the enemy had to overcome mentally before the hatchets went up. Top athletes have continued the tradition of cutting the hair Iroquois, in defiance of his opponents, as well as the laws of nature. In elite sport, the mental superiority and high confident are key things. Different types of extreme sport such, as Skateboarding is one of the species in an exemplary way in this area. When tricks and skateboard parks grow, people ask? Is the risking of body and the life no longer making sense? The risk of death and serious injury has already risen so high that it affects on the security and performance ability of elite athletes.
Mohawk primary protector role is to raise the self-esteem and performance certainty and, if necessary, to protect from the worst. Mohawk uses air cushion technology, which is familiar from automotive industry. Airbag is activated at the moment of impact in speed 0.05 seconds. Inflating air pillow is shaped around the head, reducing the head shock much more efficiently than traditional helmets. It also protects the effective area of the face and neck to prevent against the risk of warping. Airbag is a head shapes adaptive and opens from central element of the accordion in a fan shape. The structure can also suck back in shape, which allows product to be recyclable.
Materials for Mohawk protector is selected recycled regenerated leather, which is flexible, lightweight but rigid enough to compression in mould. Airbag is made of nylon fibre. The air cushion launch system works electronically and is based on the detection of pressure.
Mohawk is a new, innovative and attitude way to deal with security issues, because there is still a lot of room for improvement. I believe that Oakley would be undertaking such as the resources and enthusiasm to continue the challenge with me.
Mohawk#disruptors 1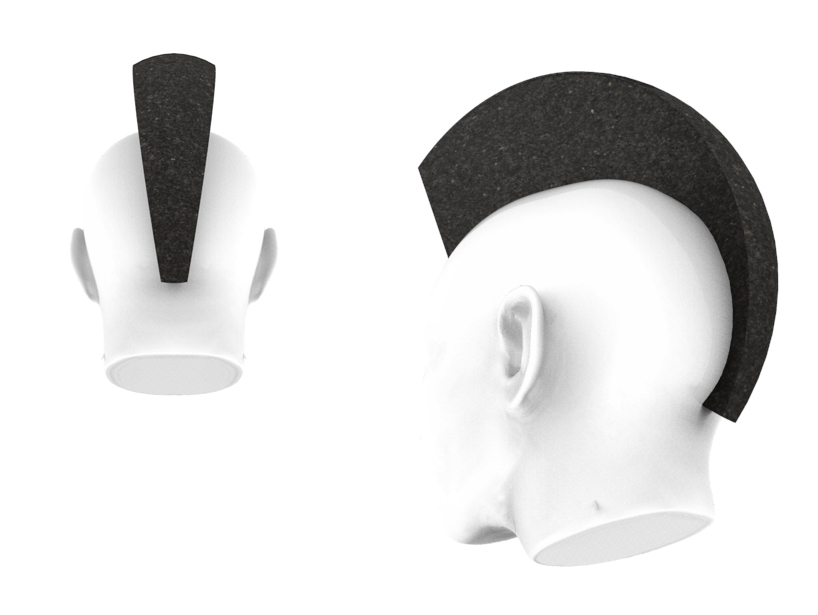 Mohawk#disruptors 2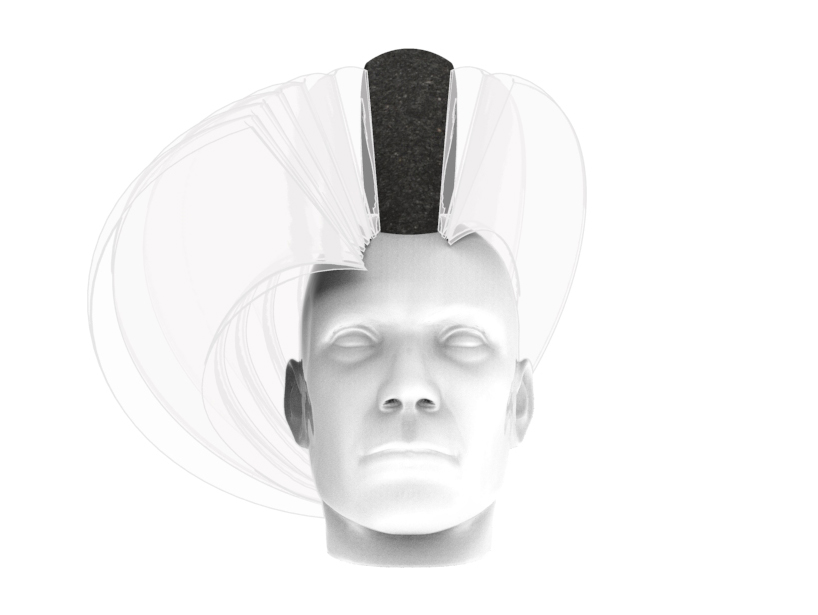 Mohawk#disruptors 3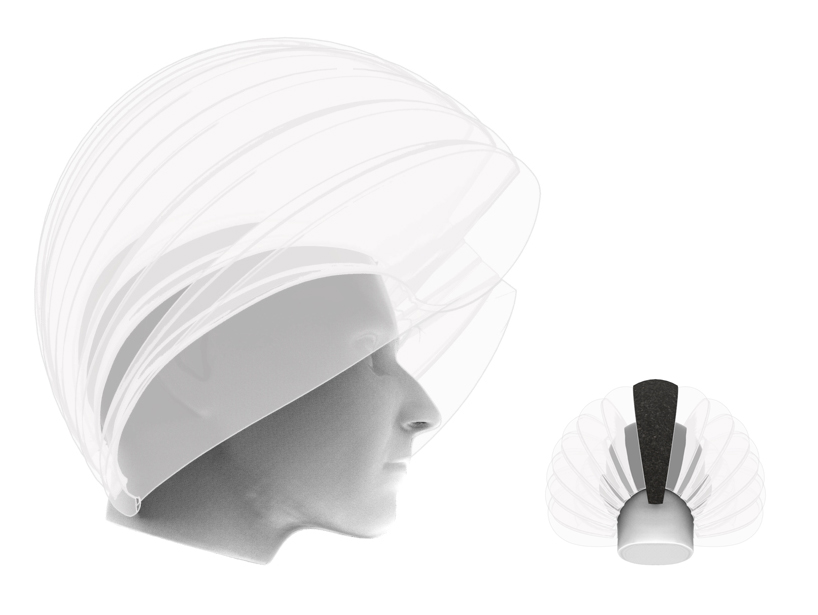 Mohawk#disruptors 4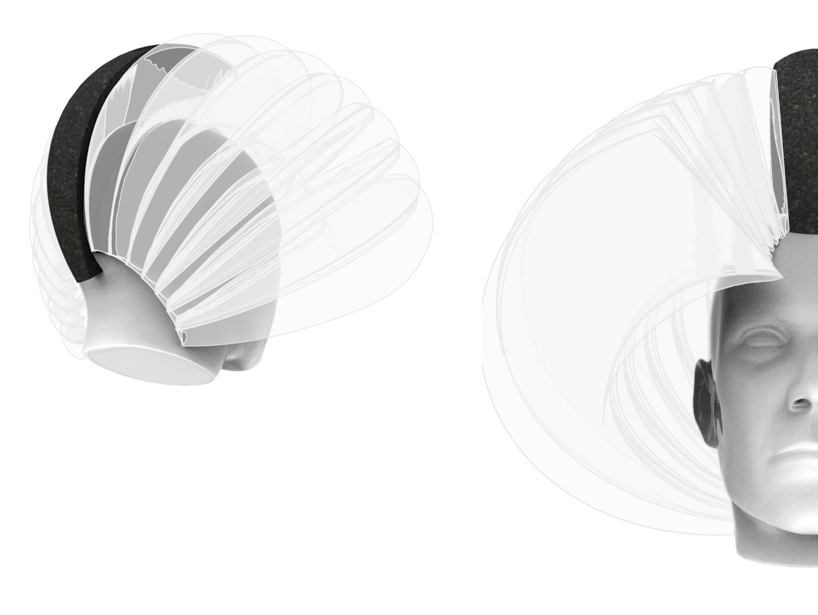 Mohawk#disruptors 5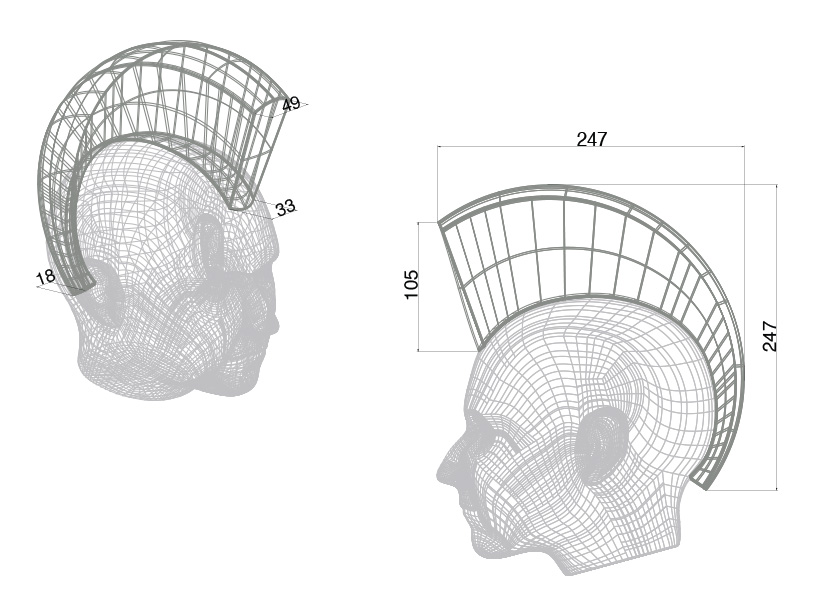 Mohawk#disruptors 6