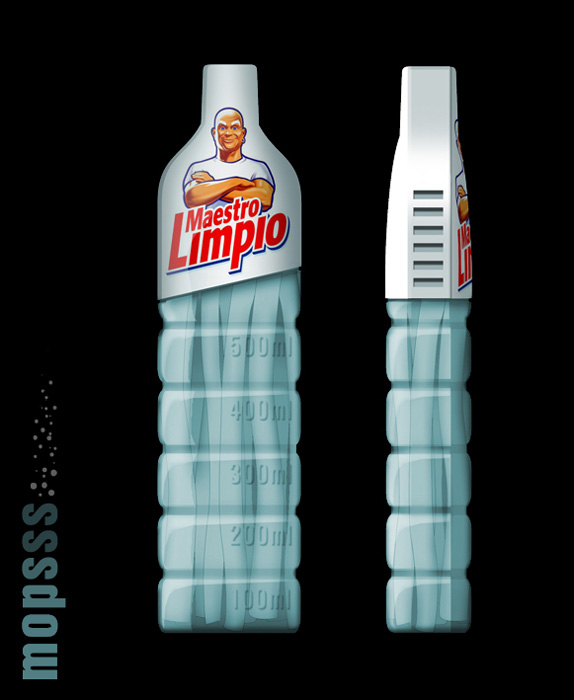 mopsss by Michal Korsun from poland
designer's own words:
In my project I wanted to blend mop and cleaner. Distinct from typical mops, mopsss has got a tab of exctract of cleaner in the shelf. Thats why a user doesnt need a liquid cleaner to mix with water. Stirring water in the bucket with the mopsss is enough.
Mopss could be packed in stylish measuring box as is shown on renders.
mopsss – face & side
mopsss – unfolded
cross-section and mopsss in action