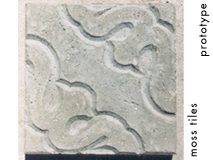 moss tiles by froukje kuiper from netherlands
designer's own words:
Moss tiles
Product:
Concrete tile 30 x 30 x 4,5 cm with ridges of 2 cm wide, 1 cm deep. In these ridges moss has ability to grow.
The ridges have 90 degrees angles and therefore the tile won't break by freezing weather
Application:
Gardens, parks
Concept:
Moss is beautiful like a heavy velvet fabric from the time of Louis XIV. It can get you lost in time. (In Japanese culture it stands for eternity).
The tiles provide the shape in which the moss can choose to grow. Nature, design and time work together till the end result will be achieved. Patient is an important ingredient here.
…And then you can create in your garden a place that takes you away from everydays rushing into a world where time can stand still for a moment.
prototype mos tiles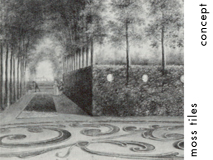 concept moss tiles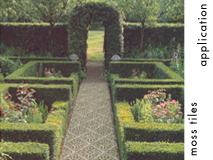 application moss tiles
shortlisted entries (117)