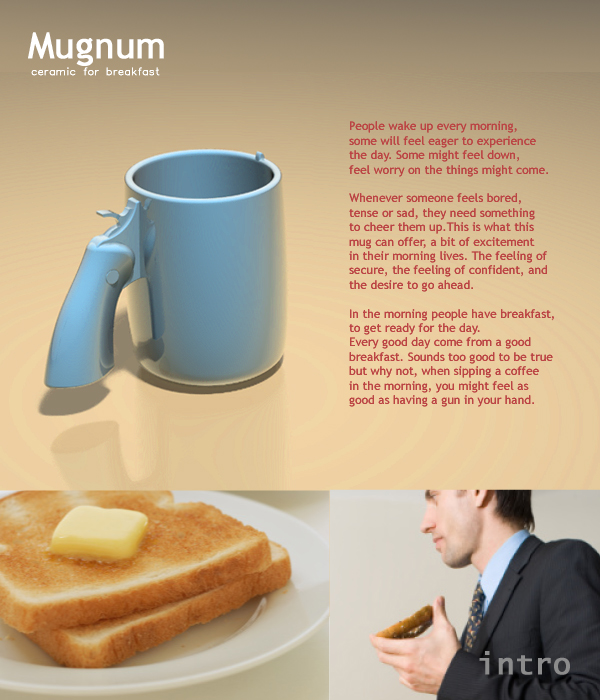 mugnum by mohd fizea zaukefli from malaysia
designer's own words:
People wake up every morning,
some will feel eager to experience
the day. Some might feel down,
feel worry on the things might come.
Whenever someone feels bored,
tense or sad, they need something
to cheer them up.This is what this
mug can offer, a bit of excitement
in their morning lives. The feeling of
secure, the feeling of confident, and
the desire to go ahead.
In the morning people have breakfast,
to get ready for the day.
Every good day come from a good
breakfast. Sounds too good to be true
but why not, when sipping a coffee
in the morning, you might feel as
good as having a gun in your hand.
intro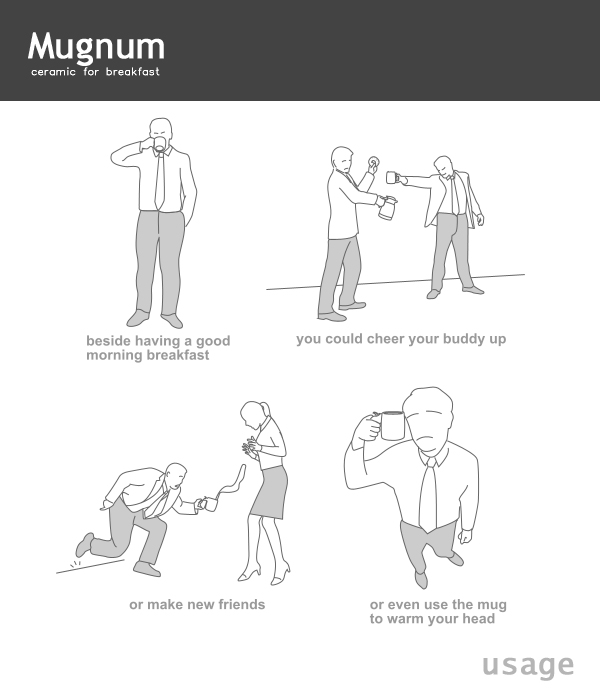 usage
detail
shortlisted entries (239)