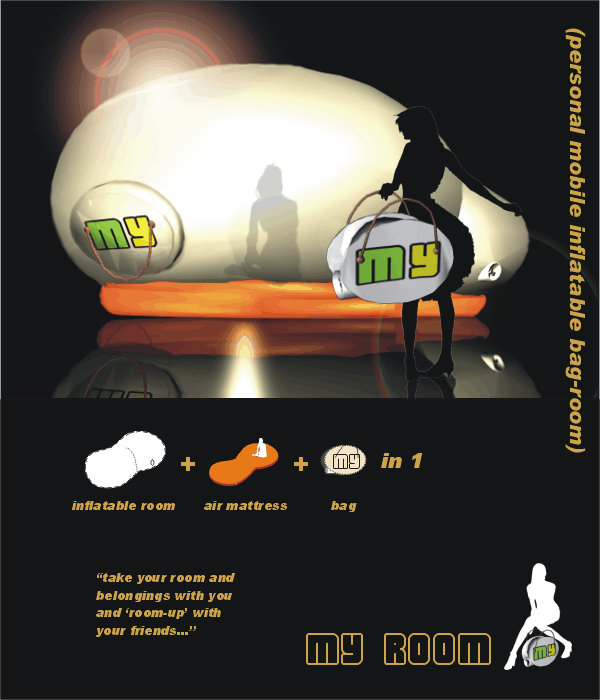 my room by tom jonckers from belgium
designer's own words:
'My Room' integrates an inflatable lightweight nylon-fabric room, a PE air mattress and a polyester storage bag into a mobile privacy cocoon. The combination of a bag and an inflatable room enables teenagers to create (inflate) their own private area wherever they are. Once the room and the air mattress are deflated, they can be tucked away in the storage bag. The advantage of having a room in a bag is that they can leave their small very personal stuff (I-pod, diary, notebook, teddy bear,…) just where it is and fold everything together into a bag. No more cleaning their room, no more hiding their personal stuff, no more intrusion of their precious privacy and all this in a 2.6 kg customized polyester mobile trendy package. The PE mattress inflates automatically when activated. The nylon-fabric room is inflated within 3 minutes by a battery or power-operated fan. The overpressure keeps the room inflated and blows constantly fresh air into it. 'My Room' is entered by a slit in the nylon fabric. Friends can room up in full privacy.
my room 01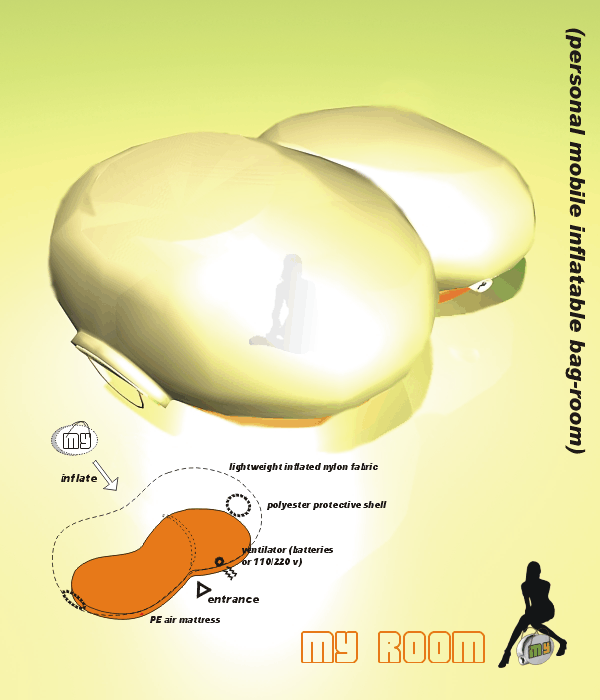 my room 02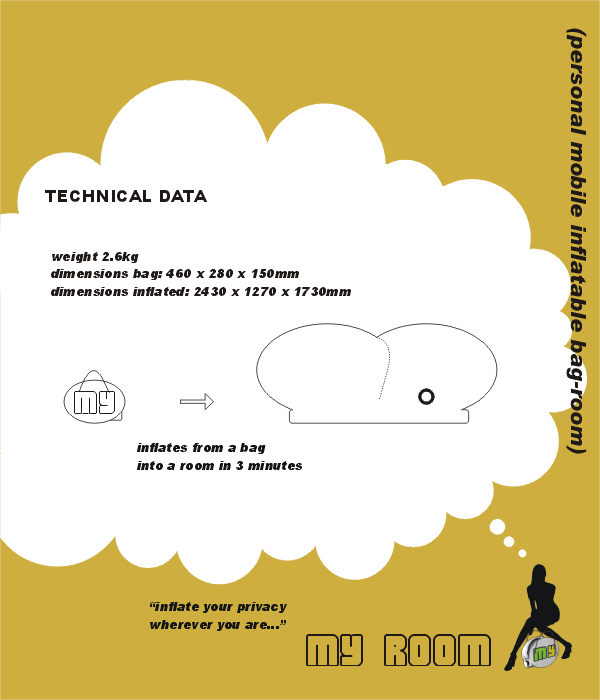 my room 03
shortlisted entries (1071)