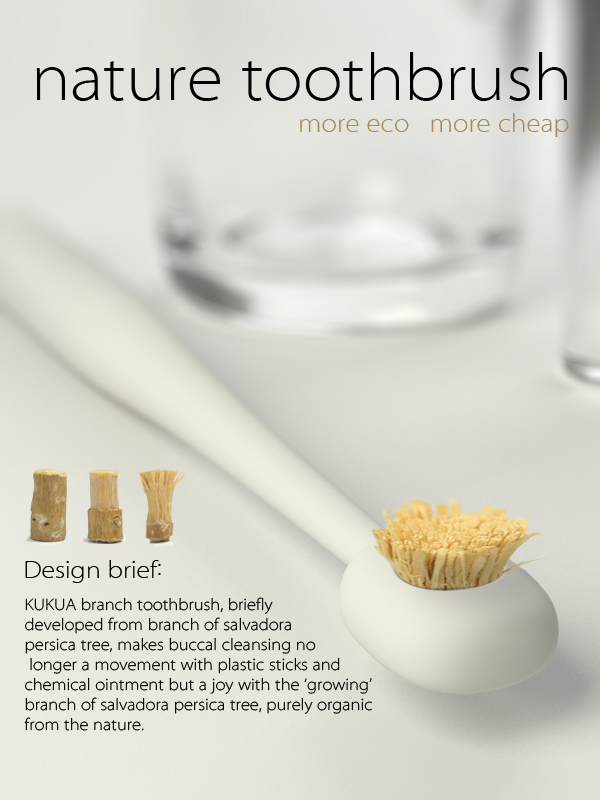 nature toothbrush by rdfrog rd from china
designer's own words:
KUKUA, in the language of Kiswahili, means 'growth'. KUKUA branch toothbrush, briefly developed from branch of salvadora persica tree, makes buccal cleansing no longer a movement with plastic sticks and chemical ointment but a joy with the 'growing' branch of salvadora persica tree, purely organic from the nature.
This toothbrush make use of natural buccal cleansing plant and slightly process it -- handle can be made for long-term usage, and can store the brush head. Resulted from the one-off plant-made brush head, one has to change it every time, which in the mean time solves the bacteria-problem involuntarily.
nature toothbrush-1
nature toothbrush-2
shortlisted entries (1588)