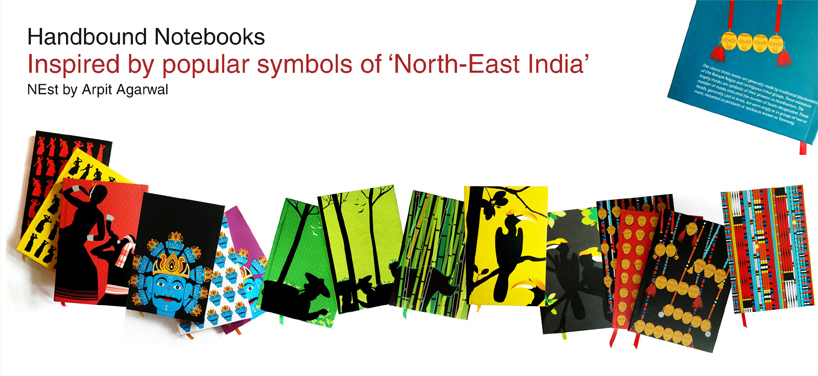 nest by arpit agarwal by arpit agarwal from india
designer's own words:
NEst is a brand of notebooks/ journals, lifestyle products etc. inspired by the symbols, culture
and crafts of the picturesque and unexplored paradise of North-Eastern India which includes
Eight states; each vividly different from one other. The brand's effort is to capture and explore the
immense rich heritage of north-east, its diverse wildlife, flora, fauna and its colourful people.
As a common perception north-east is all about terrorism, insurgencies and ruthlessness. Though
people keep talking about its natural beauty, landscapes etc. and normal assumption that north-
east is a paradise on earth. But very few actually have the courage to come to this part of the world
to experience it on their own. The regular floods, recent Guwahati molestation case, communal riots
have done no good to the image of the region.
But north-east is much beyond this, it's a land of vividly colorful people, tribes, each state has
its own uniqueness. Assam is famous for its magnificent Tea-Gardens, the mountain peaks
of Arunachal Pradesh and Sikkim, the highest rainfall destination in the world Cherrapunji,
the endangered one-horned Rhino belong to this region. North-east has produced people like
the 'Magnificent Mary Kom', The Bard of Brahmaputra Bhupen Hazarika', the enchanting
The Shillong Choir group to name a few.
NEst's effort is to use the local resources wherever possible, cultural symbols of NE, its diverse
fauna, flora etc. to take NE to India and rest of the World. The initial idea has been to create a strong
visual imagery for the diverse symbols, motifs of North-east. I feel it's important to educate people
about the rich diversity of the region through visuals, as it creates a lasting impression on one's
mind. We have seen a lot of products in India inspired by Indian motifs, Mumbai taxis or Delhi's
historical monuments, but there is nothing which has been inspired by North-east.
The idea has started with creation of notebooks/ journals/ coffee mugs based on various popular
symbols of north-east, with Assam and Nagaland. Steadily the idea is to work on all the eight states.
Through the Bihu collection of notebooks the effort is to use the rich and diverse weaves of Assam. The
majestic textiles of Assam include muga silk, tuss silk, pat silk, gamocha and a lot more which are an
exquisite mix of traditional motifs and colors.
A important reason behind starting with the notebooks was that it forms a very nice and small souvenir for
a person to carry back on their visit to North-East. Each notebook, coffee mug, or coasters carry the detailed
information about the inspiration, as its important to educate people and also hopefully inspire the viewer to
take further interest in North-East.
The journey has just begun and there is a long way to go. In the next few years NEst plans to
build a very strong visual imagery for all the 8 states, and slowly and steadily explore and use the
local resources to create lifestyle products and accessories.
Hanbound Notebooks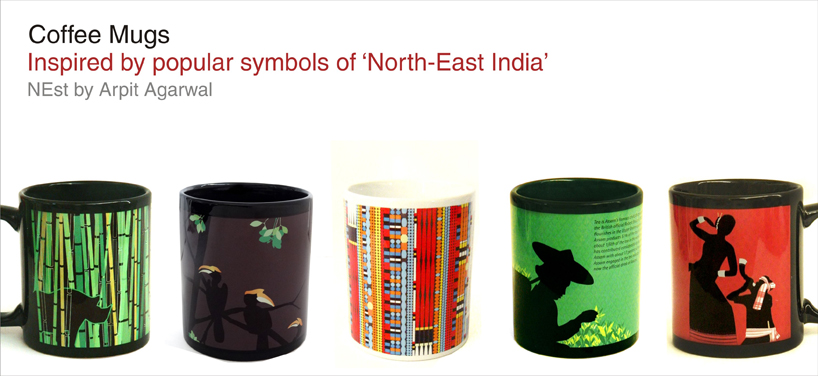 Coffee Mugs
Organic T-Shirts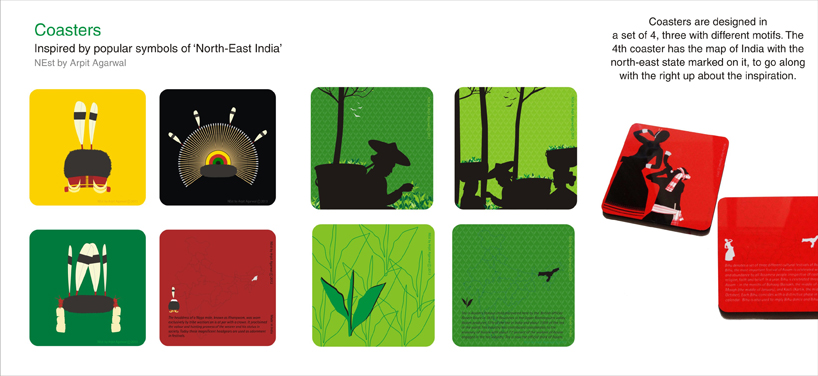 Coasters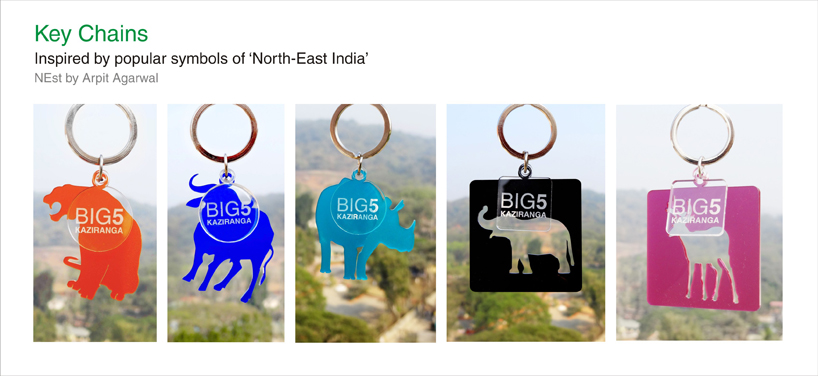 Key Chains
shortlisted entries (382)