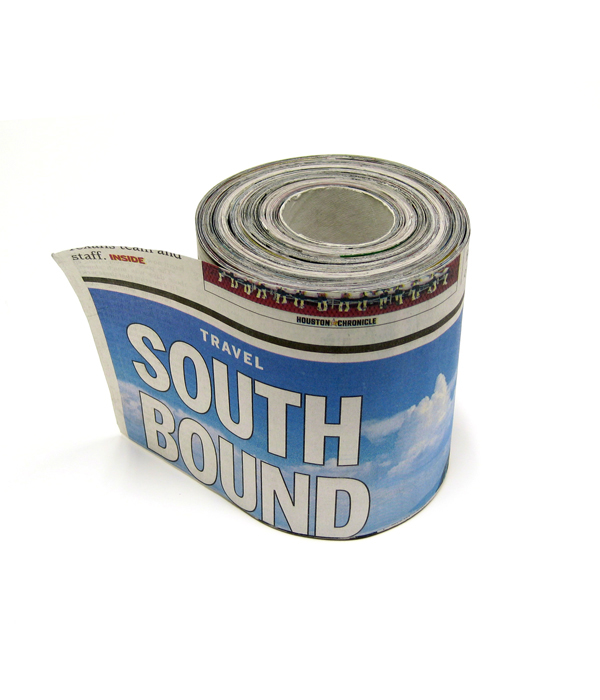 news roll by david tsai from usa
designer's own words:
Consumer Waste in the United States
41.7% Paper 14.7% Yard clippings 10.1% Food 8.3% Plastic 7.9% Metal 13.1% Other
Fact 1: Paper is the largest component of landfill in the United States.
Fact 2: Paper does not readily deteriorate in landfill, when under tons of trash which compresses it and does not allow for deterioration.
Guiding question: How can you reuse newspaper in a meaningful way?
Thought 1: We digest information, like food and eventually, it has to come out.
Thought 2: Various media, news and events are equivalent to waste.
Thought 3: Time in the restroom gives one a chance to read.
Thought 4: Tabloids, though at times entertaining, are pretty much crap.
Thought 5: If it's good enough for a puppy or kitten, it's good enough for me.
Practical Use: The news roll is meant to be used in compost piles, or as an aid to fertilizer. It is not meant to be, nor would it be good to be flushed down the toilet.
what goes in, also, goes out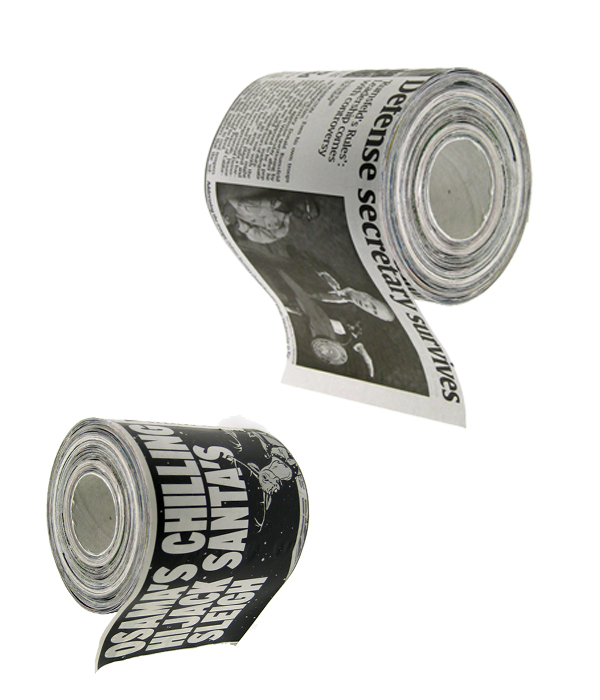 laugh and cry
in context