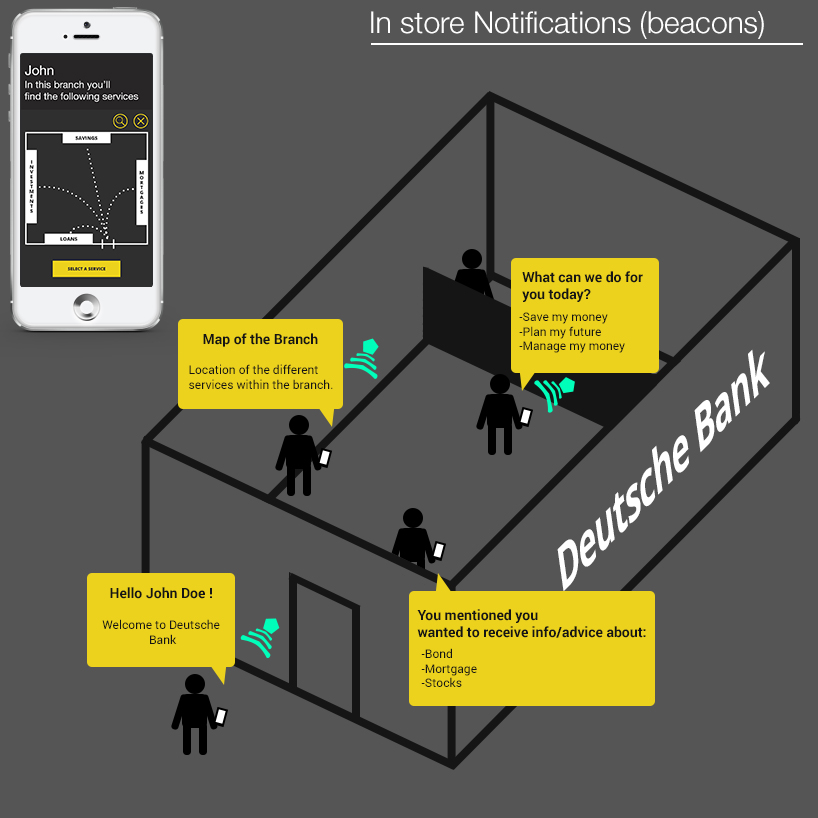 Next Level Banking Yellow by Ljupco Despotovski - Research, Concept and TextKaterina Krlevska - Research, Conceprt and TextAngel Davcev - DesignStefan Kocevski - Video & Music from macedonia
designer's own words:
For the Deutsche Bank, the focus is and should remain on its customers.
With our mobile application design, we offer them the best of DB no matter where they are. The users will be able to check out their accounts and transactions, make transfers, and pay their recurring bills in the easiest way possible (2). But even better, they will be able to visualize their budget, to understand where they are spending the most, and because this is what everybody expects from a bank: they will be able to save money (3)!
A section of the application is entirely dedicated to fully inform the clients about the services and products the Deutsche Bank is offering (4). On top of it, the users will be able to "bookmark" the products/services they are interested in. Thanks to the BLE technology and the beacons we'll set up in your branches, every time they'll pass by or enter one of them, they'll receive personalized content (6).
You'll be able to provide your customers with a strong mobile application offering the best in class banking services. But above all, the in-store beacons will allow you to push tailored content to your customers! No more random advertising. Just a real, honest and strong relationship between the Deutsche Bank and its customers: passion to perform (and serve)!
In Branch Notifications (iBeacons)


Login and Menu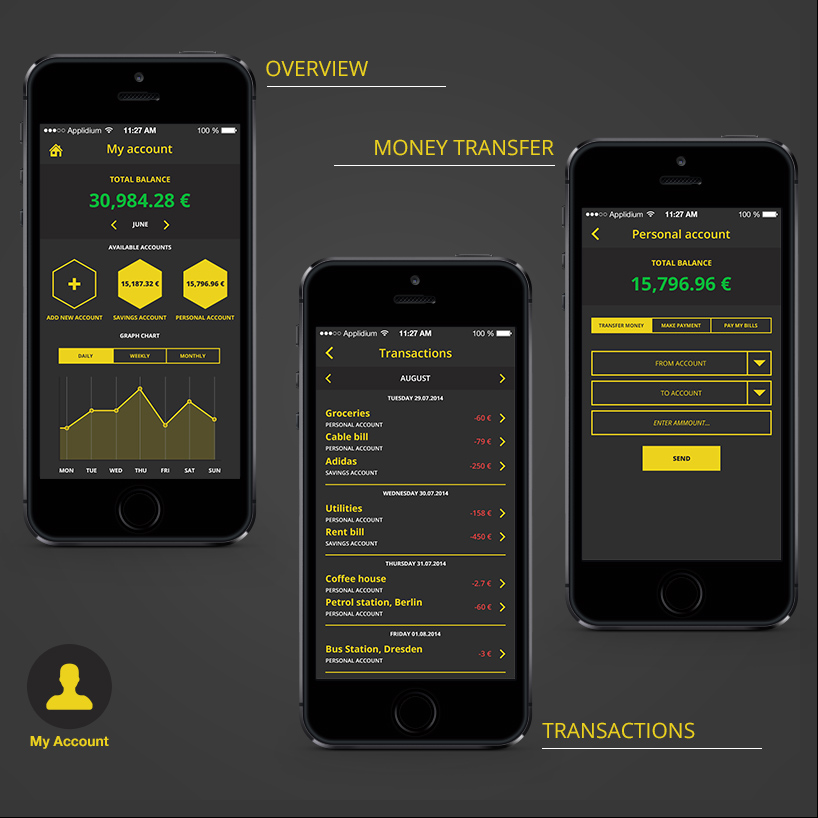 My Account: Overview, Transactions and Money Transfer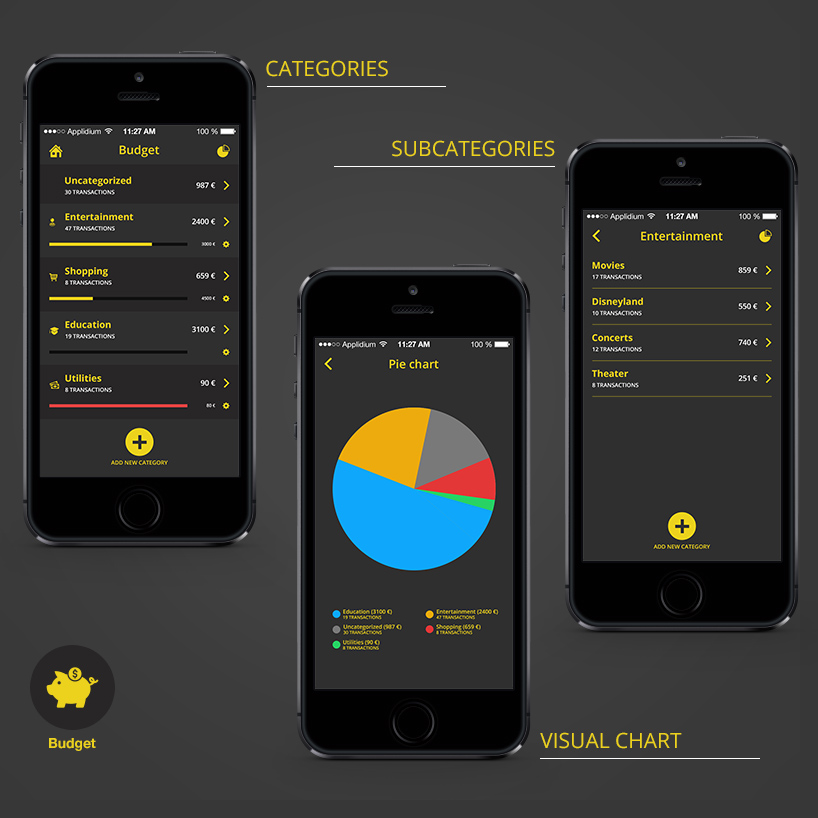 Budget: Categories, Subcategories and Visual Chart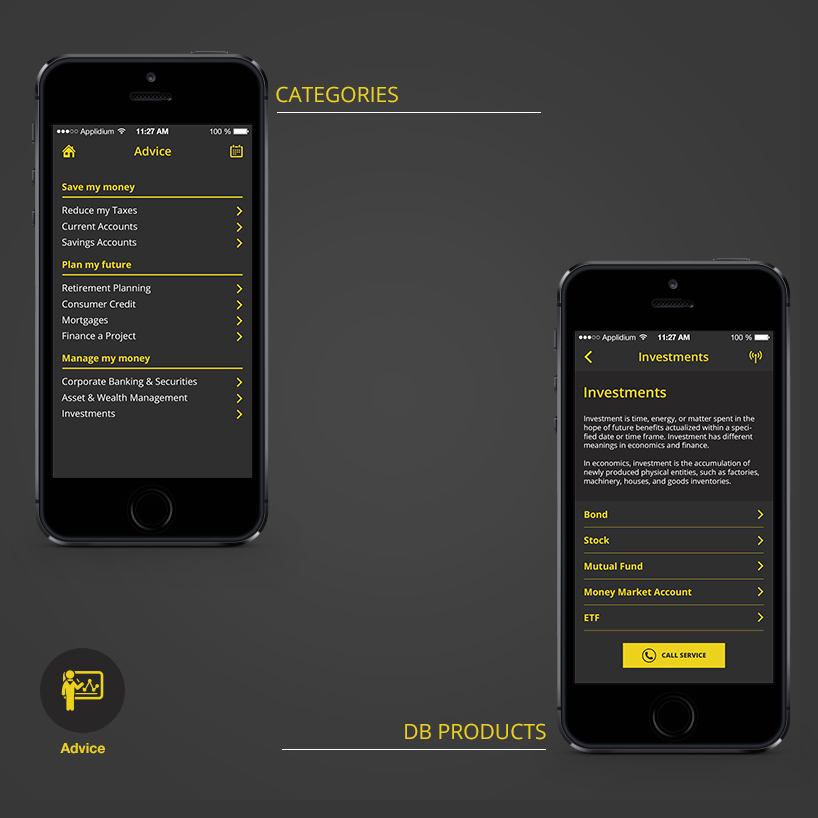 Advice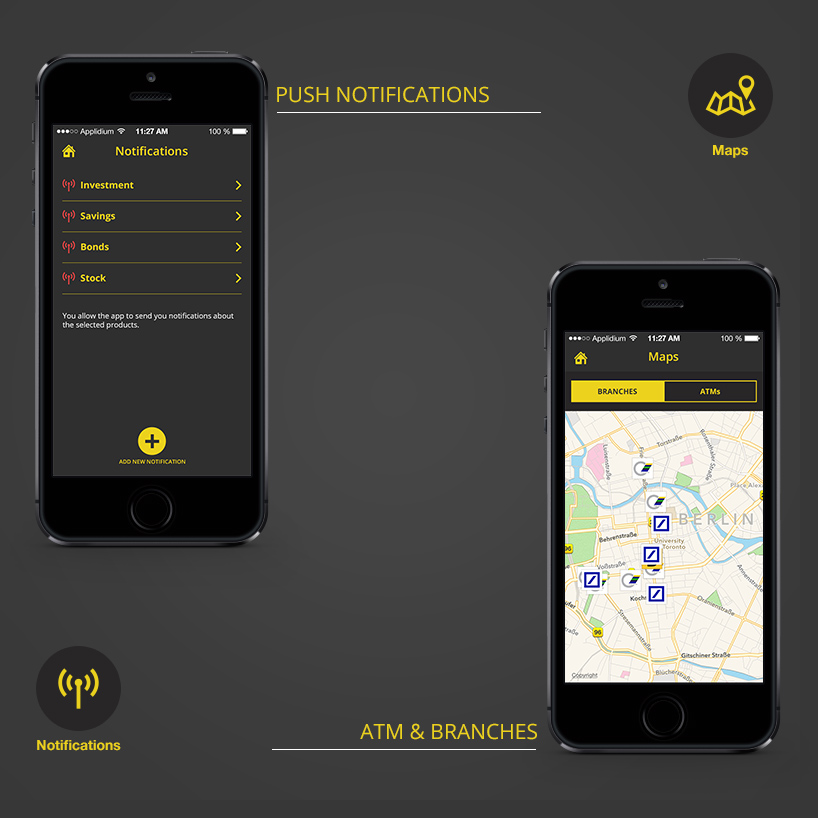 Notifications and ATM & Branches