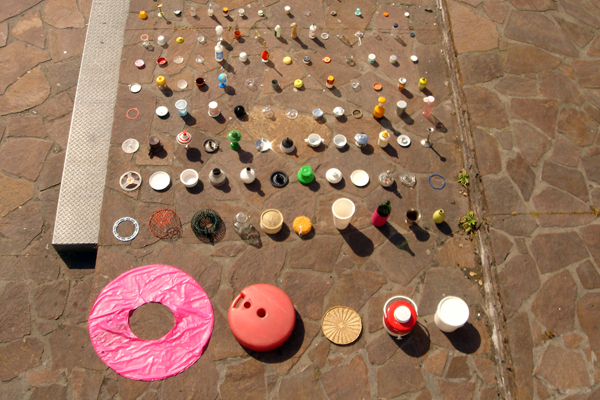 object by sylvia lai from netherlands
designer's own words:
The circle is a simple an element which we can see everywhere in our daily life, so I called this "O"bject, it means the objects of circle. We might not notice functions of the objects are defined by how it uses the circular shape. It could be different sizes, concave or convex, hollow or solid..... There is still a lot of variability as we can see how the circle related with the function and usage, that is what we have learnt everyday since we started seeing and knowing things. To study from all round objects around
us in daily life. And see how the circle relates with the functionality and usability.
The final product combining different existing objects casting them in ceramics, they develop another function which fits appropriately to the size of the new ways we are using it. I found there are a lot of possibilities to create a new form based on the exiting objects in this alternative process.
existing object study
final product
line drawing presentation
shortlisted entries (239)