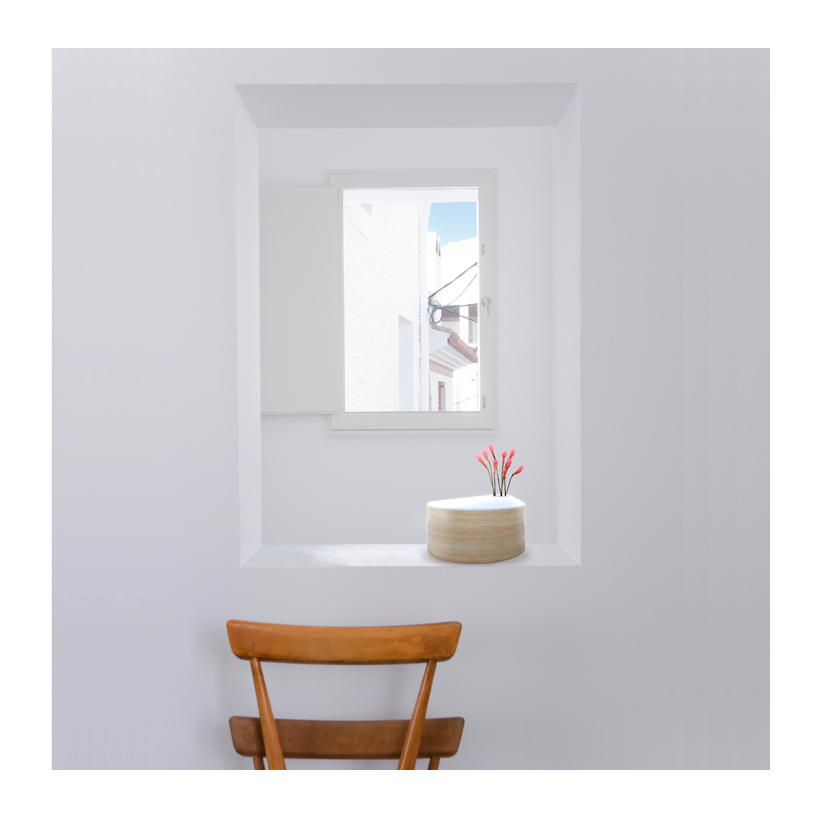 ode by roc'n'rob from spain
designer's own words:
Ode is an urn offered in two versions: outdoor and indoor, which differ only in the base material or receptacle of the ashes.
In both versions, a ceramic lid with an embedded surface rests on the base, and provides a place for a gift or offering.
The indoor version has a base made of wood.
For the outdoor version, the receptacle is made of cork: biodegradable material that, with the passage of time, merges with the earth.
Ode-Indoor scenario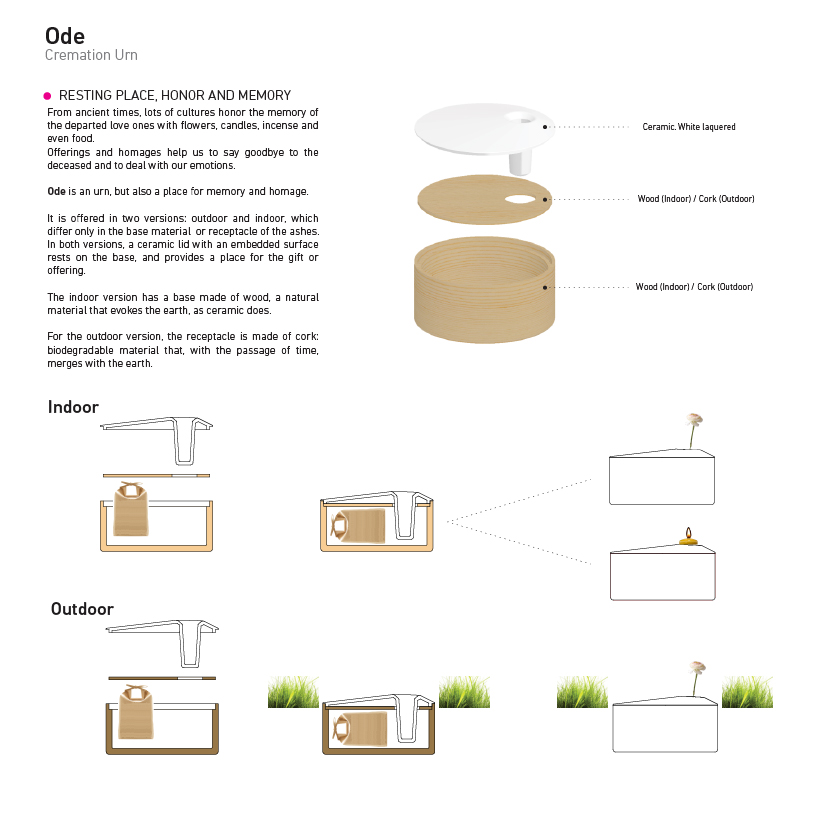 Ode-Proposal design description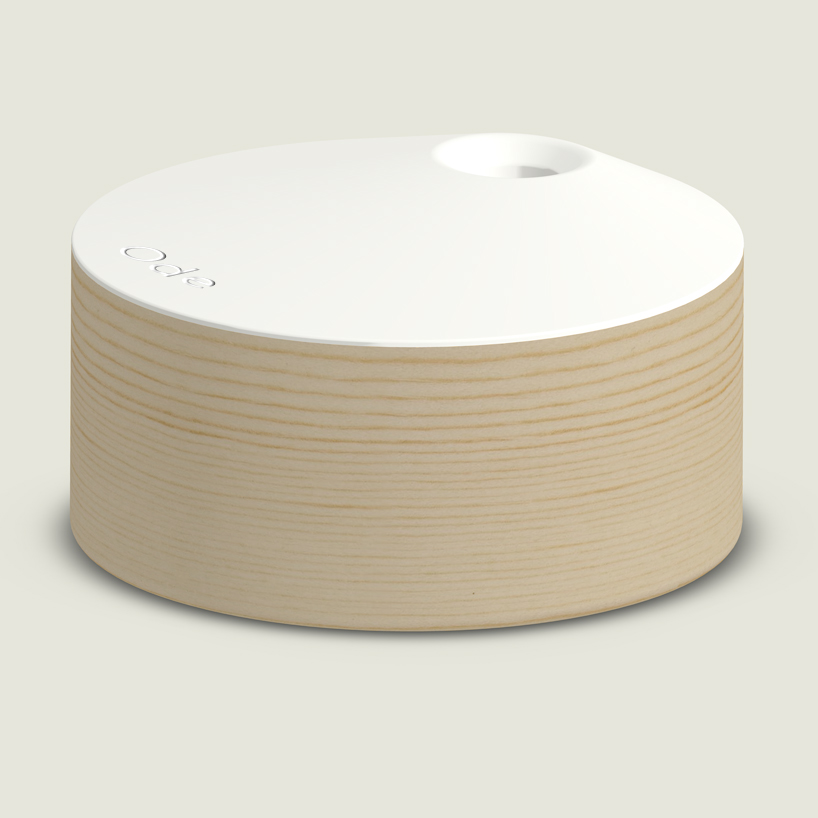 Ode-Indoor overview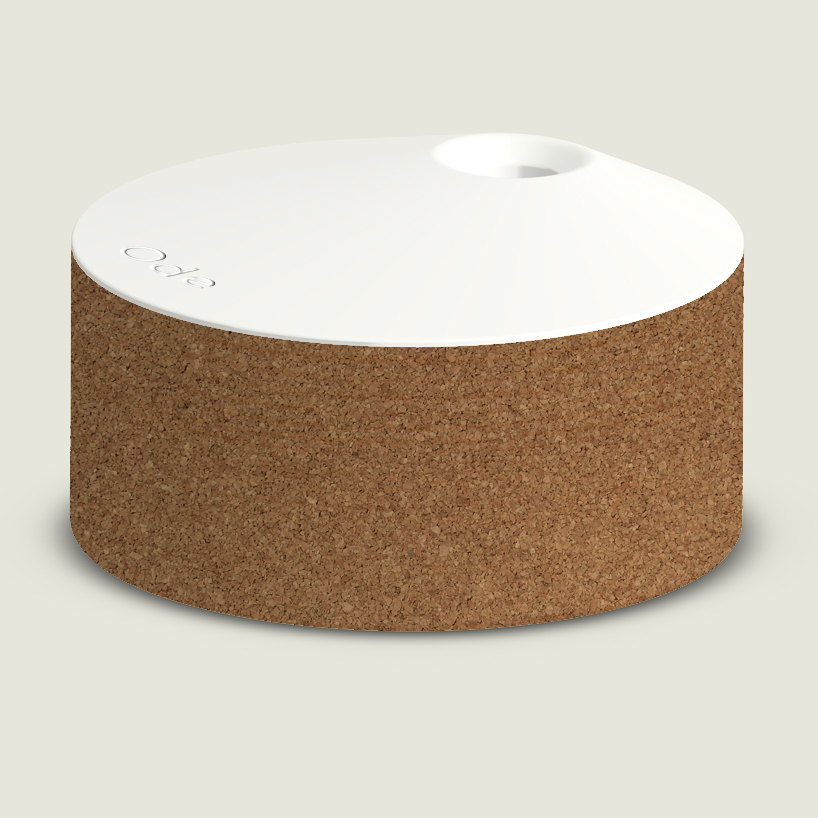 Ode-Outdoor overview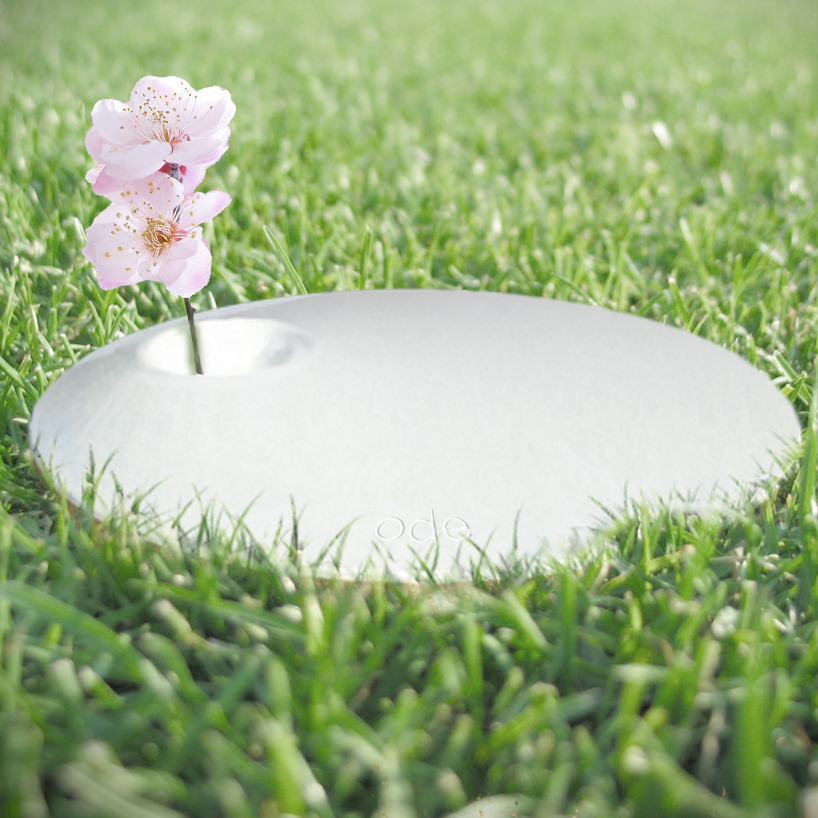 Ode-Outdoor scenario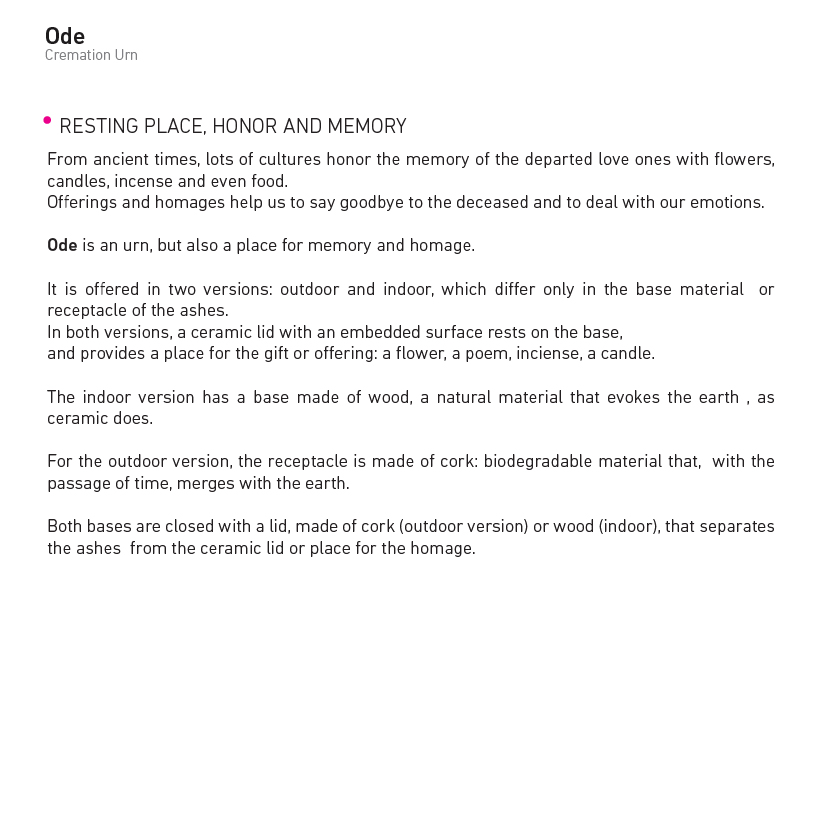 Ode-Text explanation
shortlisted entries (159)