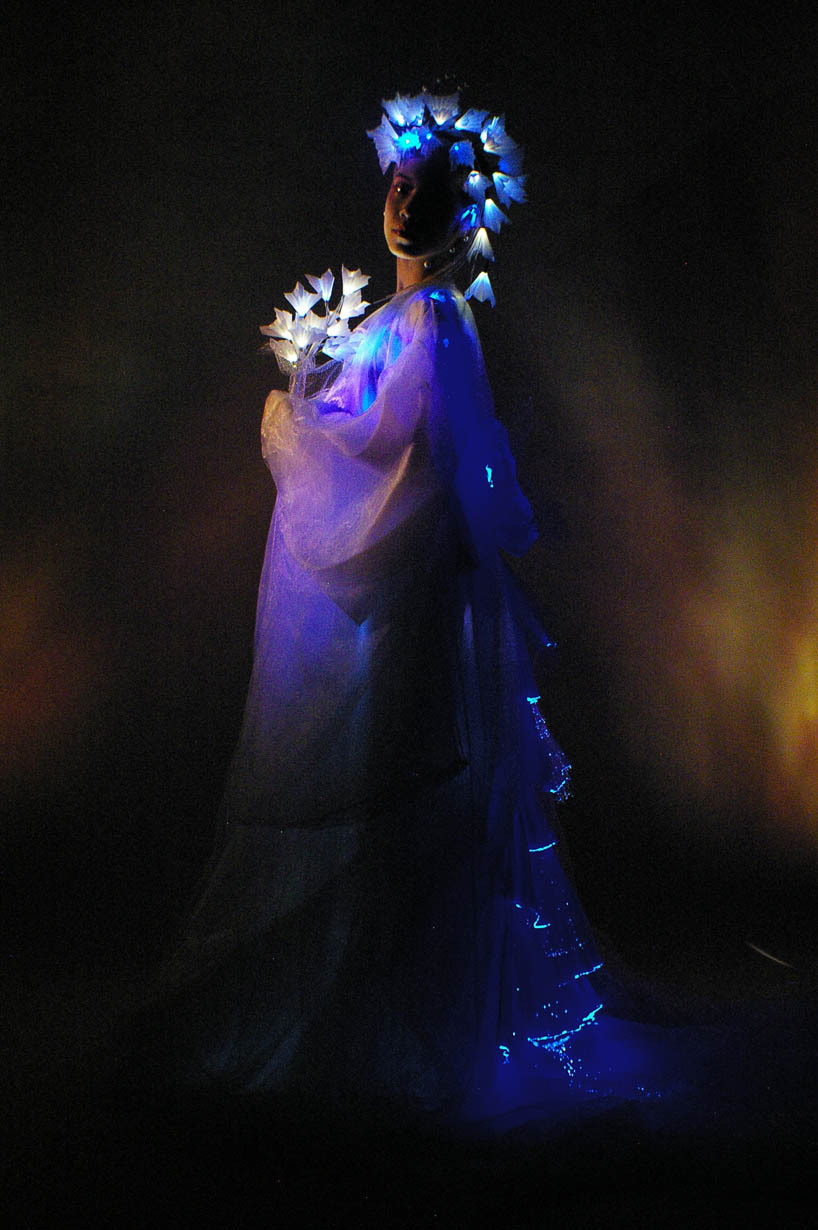 optical glow dress HAGOROMO series - Blue Moon 2014 by erina from japan
designer's own words:
optical glow dress HAGOROMO series
"Blue Moon 2014"
For a long time, I have had an image about the KIMONO. There is an early Japanese legend with "The celestial maiden's brilliant dance scene wearing a robe of feathers". This is one of my favorite Japanese legends.
Using today's technology, I thought to create a glowing new KIMONO inspired by the "brilliant celestial robe dance" in the legend.
Also, I hope to find a new side of art by layering an old cultural story on top a new short life technological image.
This work's kimono is made up of LED, optical fiber textile and covered by laying extrafine thin thread organdy's KIMONO as a soft interpretation of the ceremonial attire of a Japanese court lady.
The scene of this smoky glow around her dress through the layers of transparent thin organdy KIMONO, and the particles of light swirling with her movement, embodies my image of "brilliant celestial robe dance"
My wish is to incorporate the beauty and tradition of the KIMONO with the needs and technology of today for tomorrow.
Material : LED, optical fiber, paper, extrafine fiber organdy, rechargeable battery
light image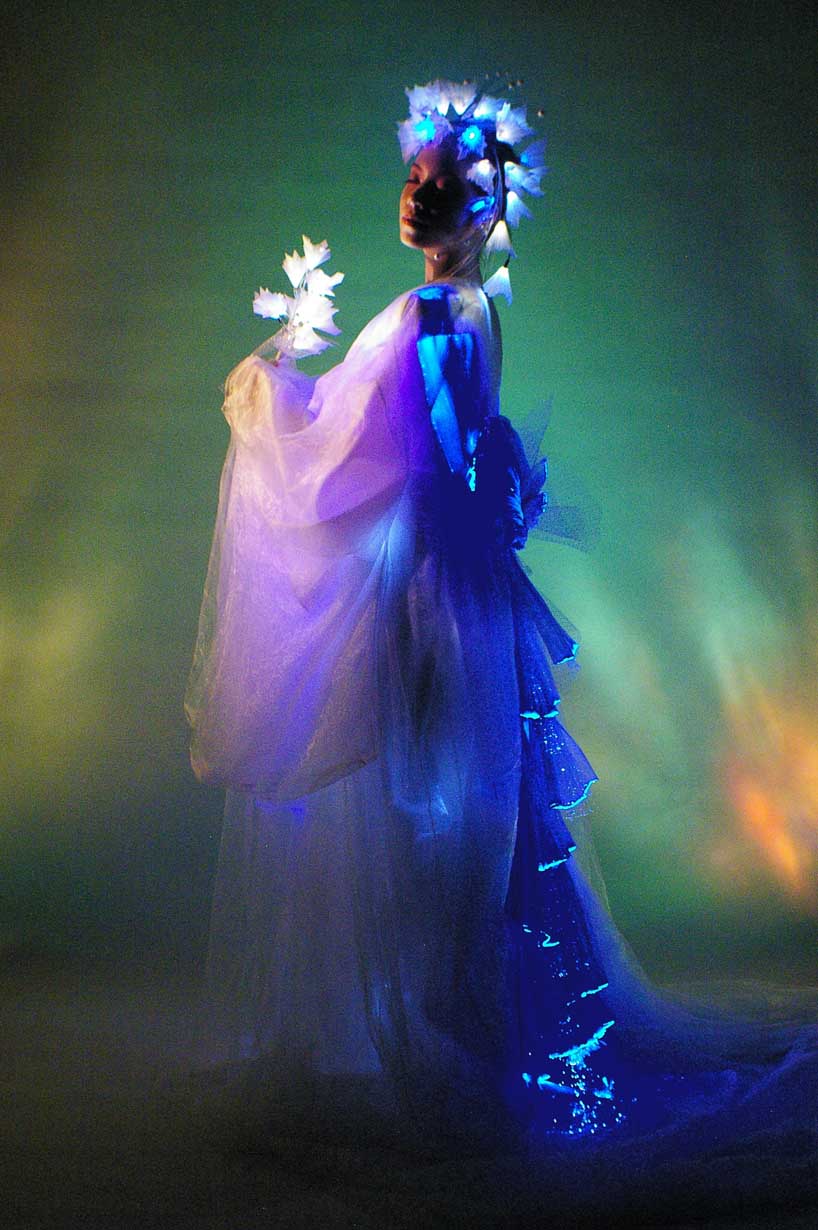 side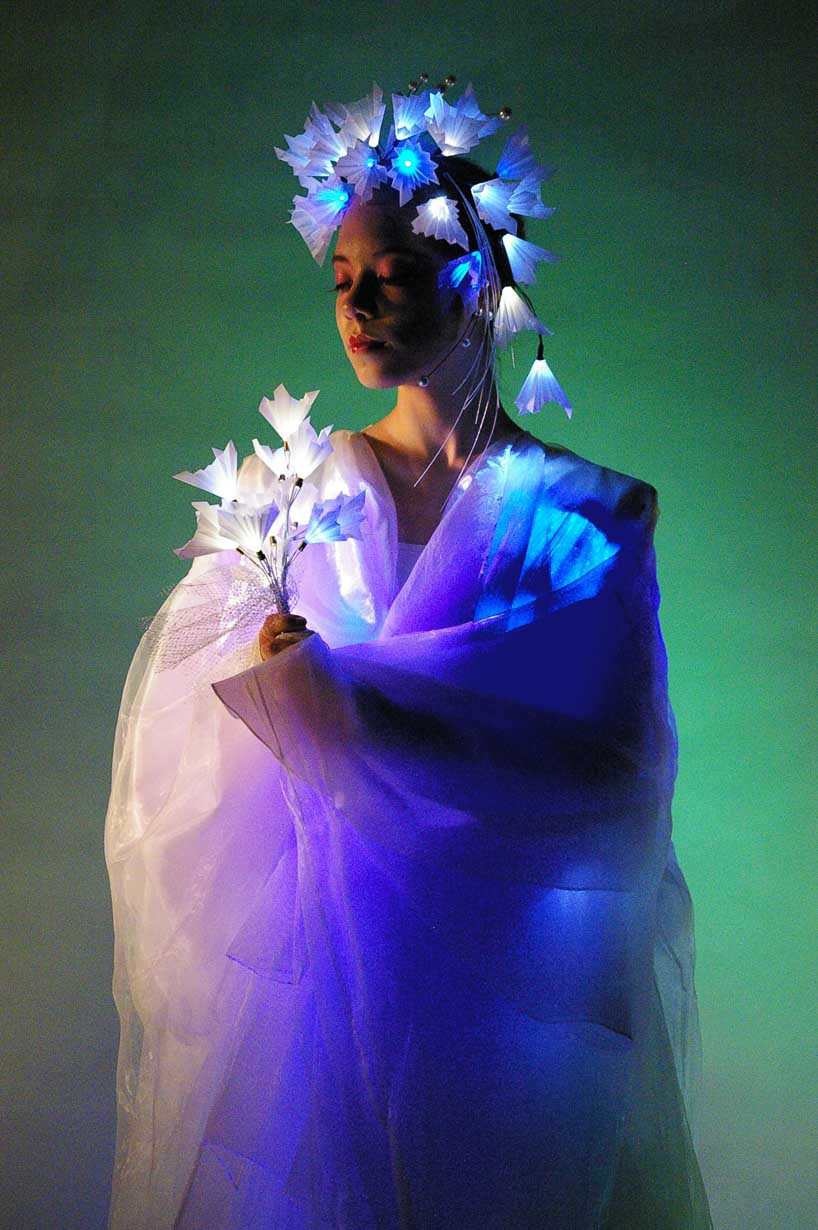 middle up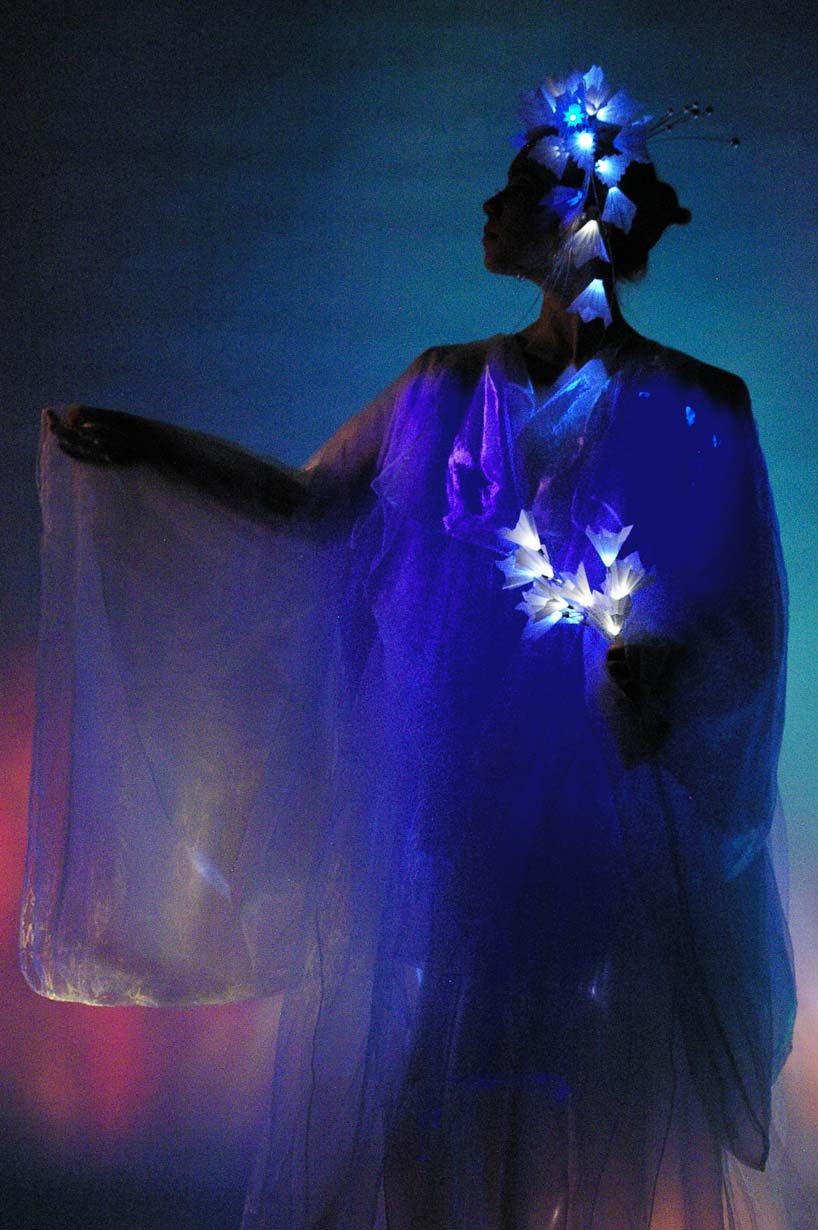 front side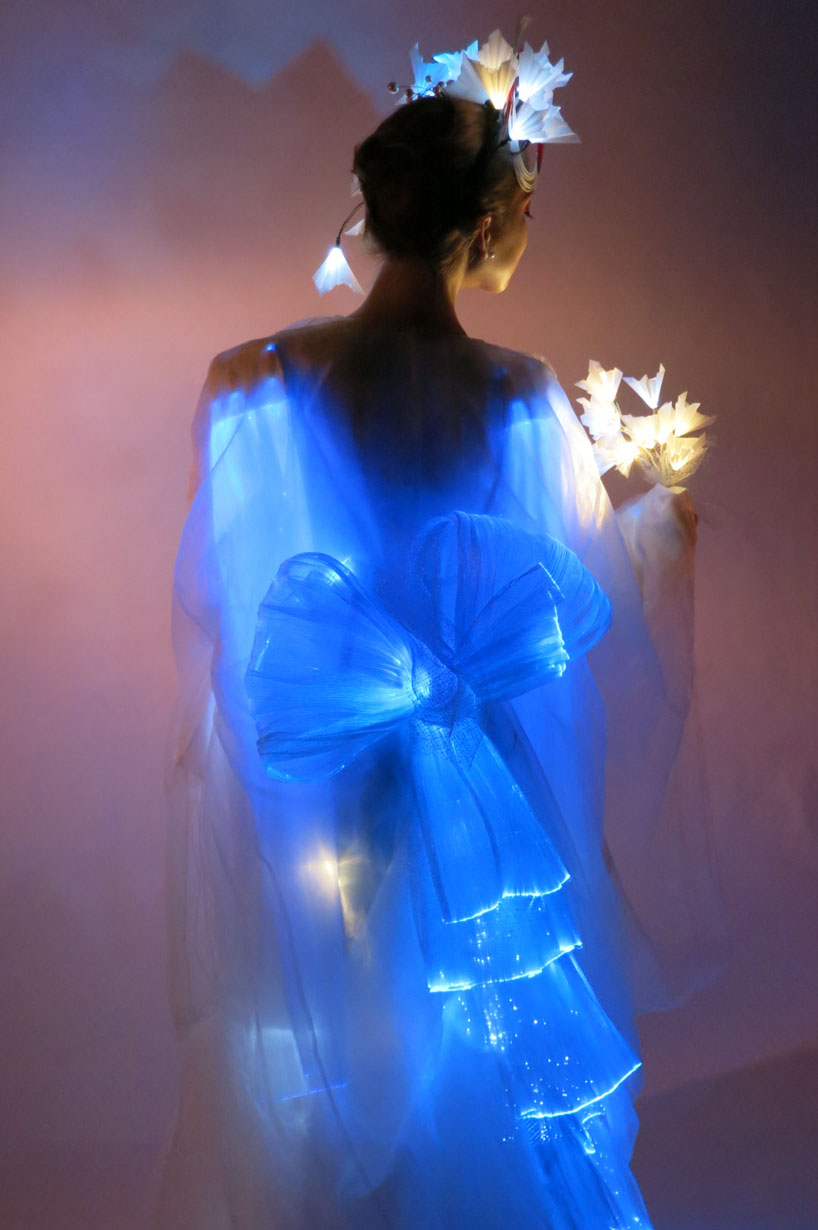 back side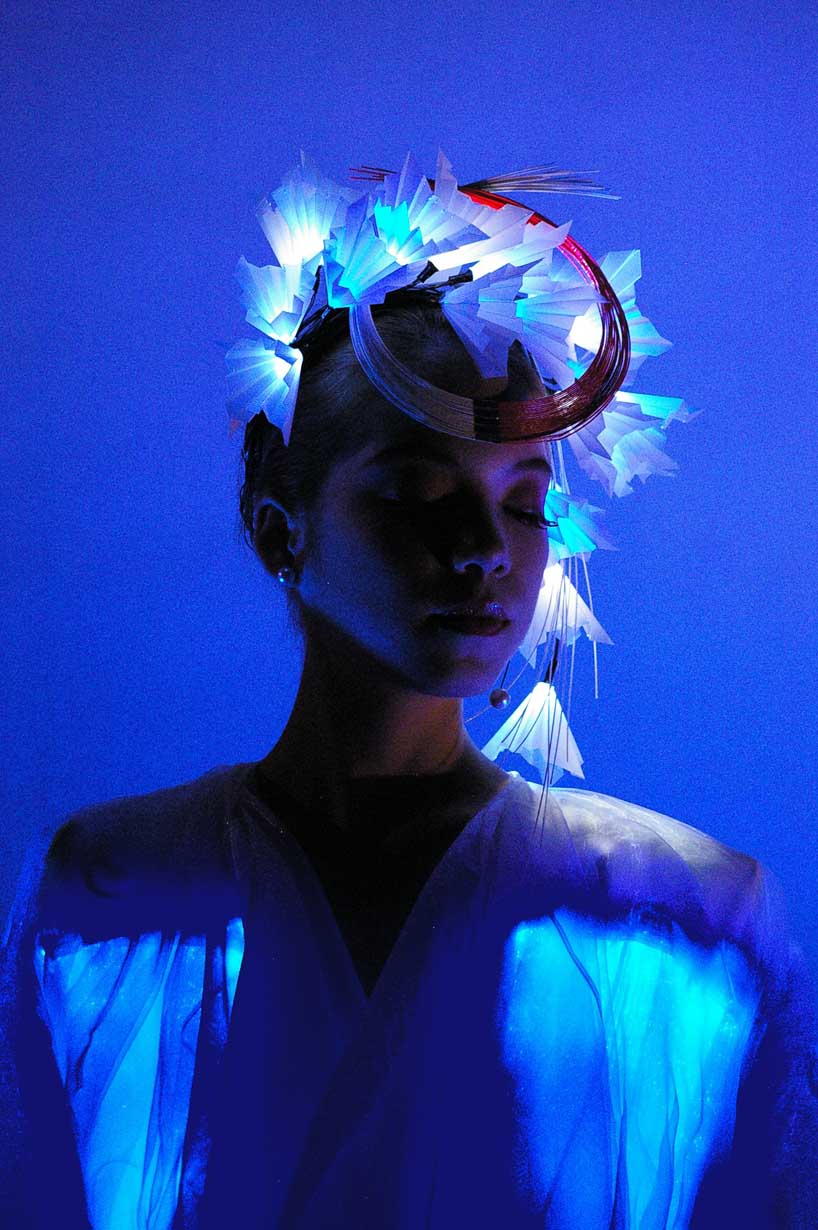 top up