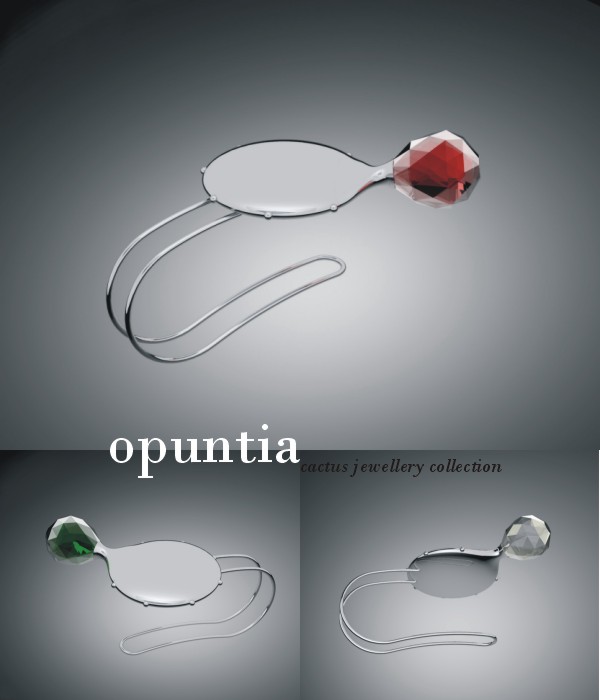 opuntia cactus jewellery collection by rene sulc from czech republic
designer's own words:
This idea brings a new concept – an innovative way of wearing jewellery. The jewel can be easily secured to woman´s palm with a simple, flexible clip made in various sizes to fit every woman. The jewel doesn´t restrain hand in motion in day-to-day or social activities. The design is inspired by cactuses and their unusual form and colourfulness. This is a unique jewel for a unique woman.
opuntia cactus jewellery 1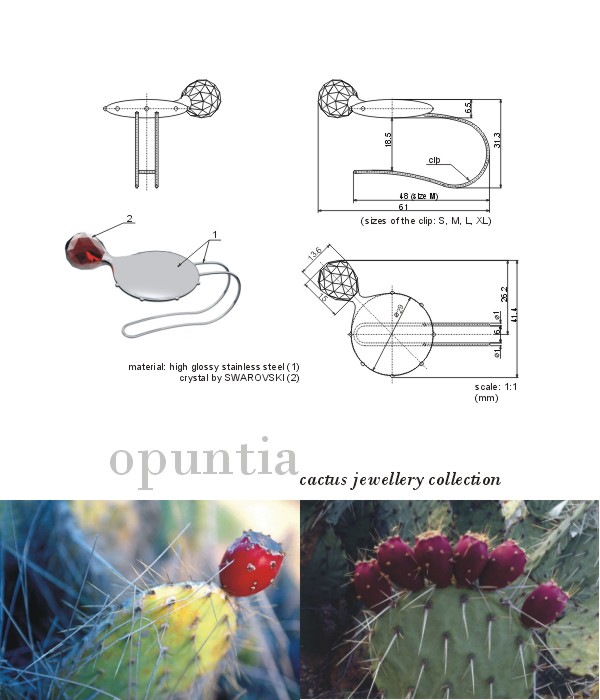 opuntia cactus jewellery 2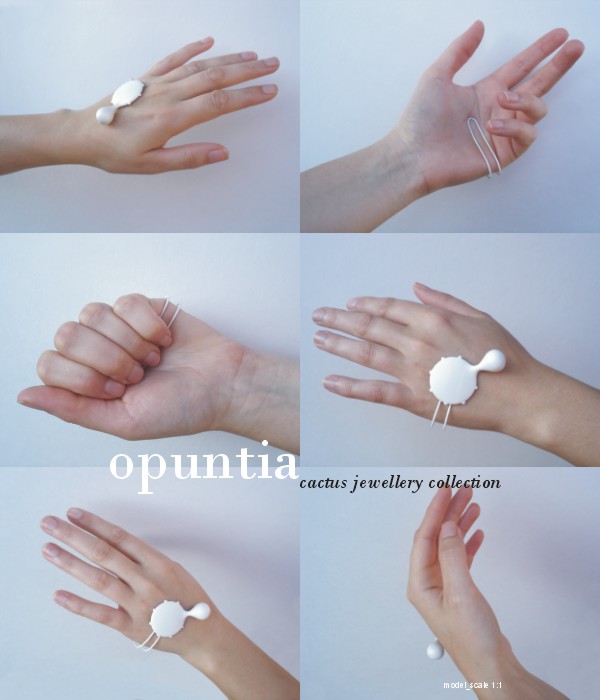 opuntia cactus jewellery 3