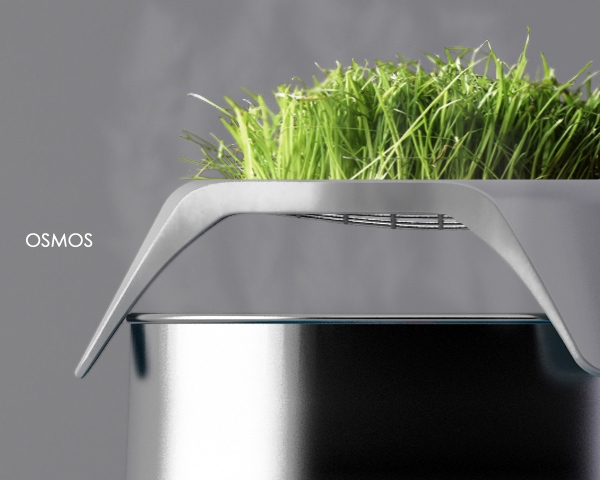 osmos by jonathan banton from uk
designer's own words:
Osmos brings together a number of future issues in a practical design whilst introducing style, sophistication and education into the dining environment. With its special core Osmos absorbs and retains all wasted steam and heat, recycling it into greenery of your choice; herbs, garnish, cress, grass. After cooking, Osmos can be placed on a dining table as a thought provoking tableware piece, whilst providing fresh healthy nibbles. By 2015 saving energy and water, educating our children on natural products will be key worldwide cultural themes, Osmos effectively supports these. Of bone china construction, Osmos displays contemporary looks combined with sound ecological design and an ideal conversational piece.
osmos – front view
osmos – absorbing
osmos – table piece
shortlisted entries (160)