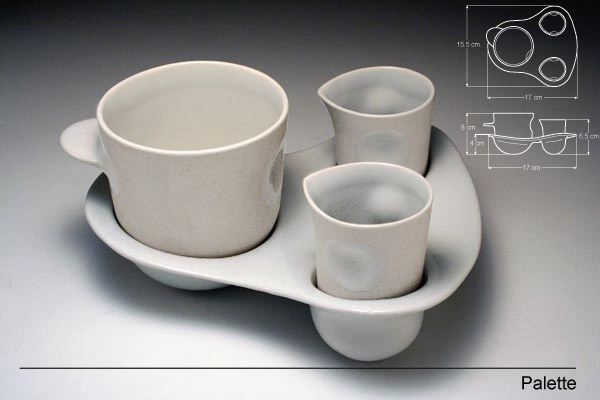 palette by peter pless from usa
designer's own words:
Palette reinterprets the traditional ritual of drinking coffee and tea by giving its user the ability to create the ideal cup of coffee or tea in a self-contained and portable composition. It functions successfully in the context of a quiet morning at home just as easily as it does in a more formal, social gathering. Palette consists of a cup and two small pouring vessels that contain the accompaniments of choice (milk, cream, honey, sugar) for the perfect morning drink, all nestled within a balanced and mobile tray. Sensual surfaces and detailed glazing provide a rich contrast to the raw porcelain as well as indicating points of contact for each individual element.
artifact
interaction
process
shortlisted entries (239)