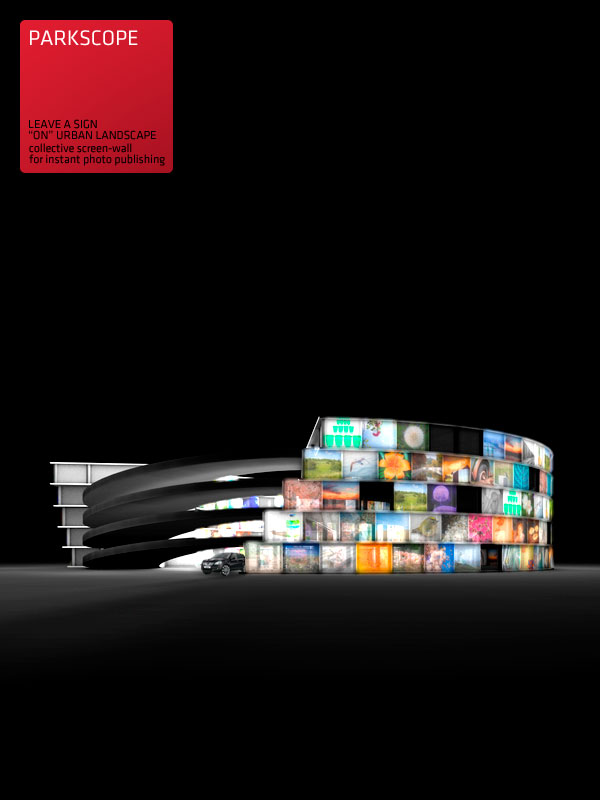 parkscope by davide aquini from italy
designer's own words:
Parkscope is a multi-layer parking concept with a led-wall facade.
Parking becomes an opportunity to express yourself, a wall where you can leave a sign. Each parking bay matches a section of the facade. Customers, after parking their car, can "publish" a photo by sending an MMS to the parking-server including the bay number. Thanks to the photo, customers leave a personal sign "on" urban landscape. Photos will also help customers find their car more easily.
parkscope – cover
parkscope – details
parkscope – urban landscape