PARTNERS Up! by Stefan JankovicErlin Salgado from spain
designer's own words:
Future is innovation. Banking has to evolve not only in technology but also in costumer relationship, in order to be prepared for new times. As world changes every second, technology made his way through and now it is possible to access information from everywhere, anytime. This may be effective but, what happens with trustworthy human relationship?
A bank should be the fellow companion of successful businesses and a partner of creative ideas. Many of those ideas and relationships never see the light because there is not the correct path between people and banks. As innovation and creativity can´t be stopped, talented individuals are looking for alternative financiation such as Crowdfunding.
PARTNERS UP! is an ecosystem based in project funding and P2P knowledge. It's an online platform, combining microlending and crowdfunding campaigns with "Q & A sites". Partners UP! with its pre and post support service, Partners How? can develop a firm bond between people, bank and values. Making the small great ideas happen.
It´s all about people, as a community, they can help each other to achieve goals and progress. Ideas shouldn´t be ignored, they should be trusted and supported. They are OUR future.
Let´s future banking! Let´s partner up!
PARTNERS Up! First impact poster.


Phase One. Graphic of the value of partnership.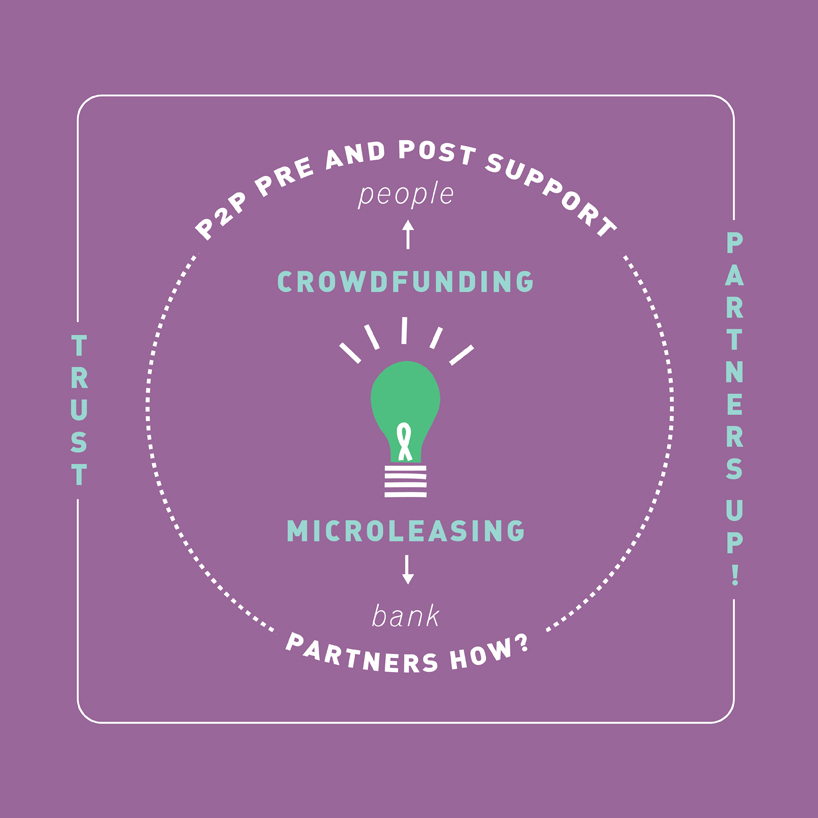 PARTNERS Up! infographic, showing highlights.


PARTNERS Up! Map. Showing the whole ecosystem.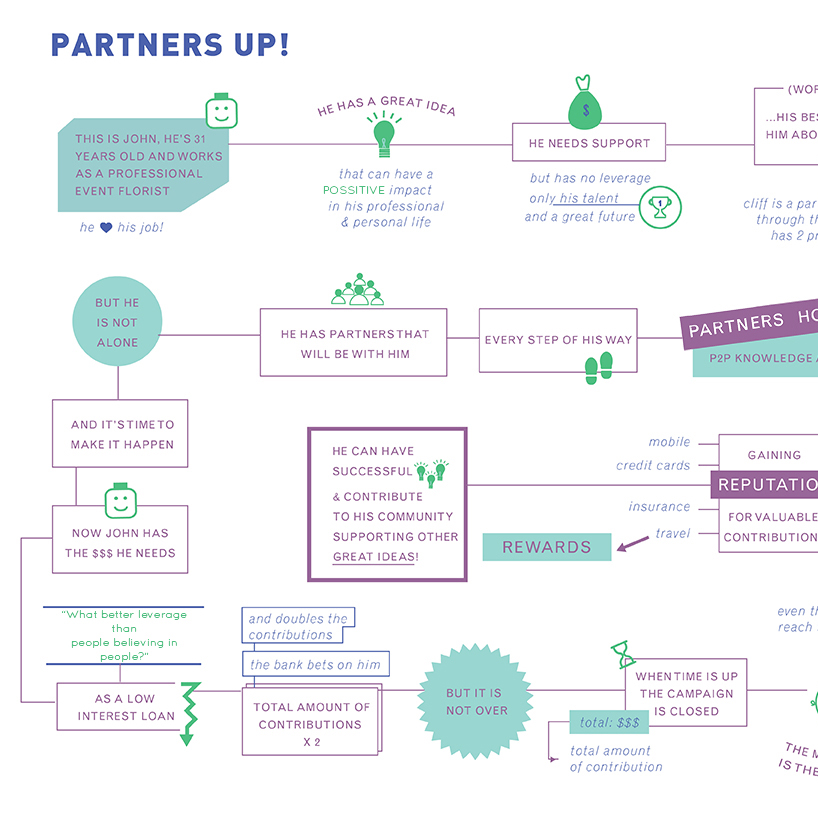 PARTNERS Up! Customer journey for service design. PART 1



Customer journey map part 2