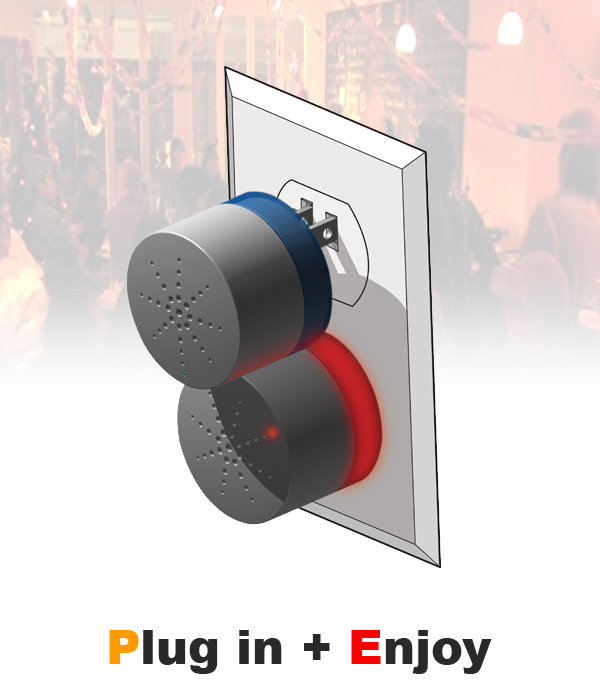 party receiver by jinseup ted shin from usa
designer's own words:
This is a small electronic device that receives an FM signal from your music player, i.e. ipod, cell phone, cd player or any device equipped with an FM transmitter.
At a party it is always hard to control the music you play, the sound of volume is not playing evenly throughout the place and you always have to have a big and bulky stereo system.
Just plug this simple device into your power outlets; it will receive songs from your music player, even from your tiny ipod shuffle throughout entire place.
It has a simple mechanism, speaker, led, and FM receiver.
At first you plug in to a power outlet, the front indicator light will flash.
Then turn the front part to locate the signal from your music player, when it finds the signal the color of the light will change to solid green.
If that is right signal, you wait for 3 seconds and the light will change to red for volume adjustment. Turn the knob to the volume you like.
If you like to pump up the volume you plug more in. You can use power extension cords to make louder and move around.
title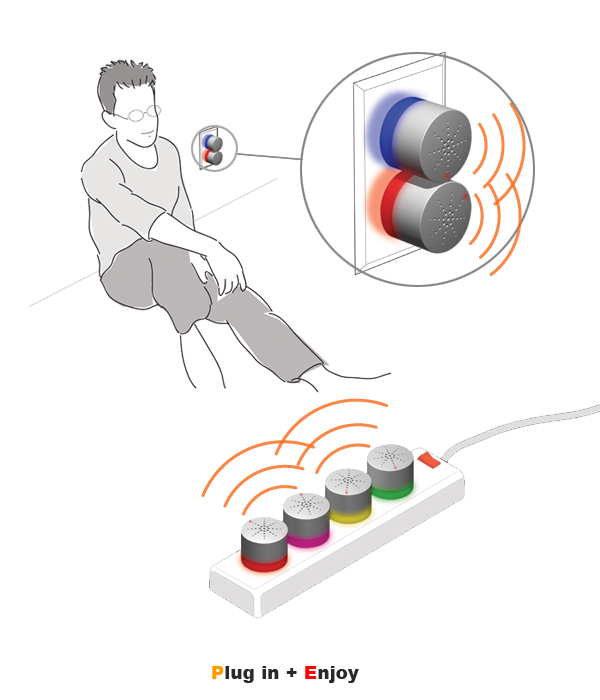 usage
detail
shortlisted entries (106)