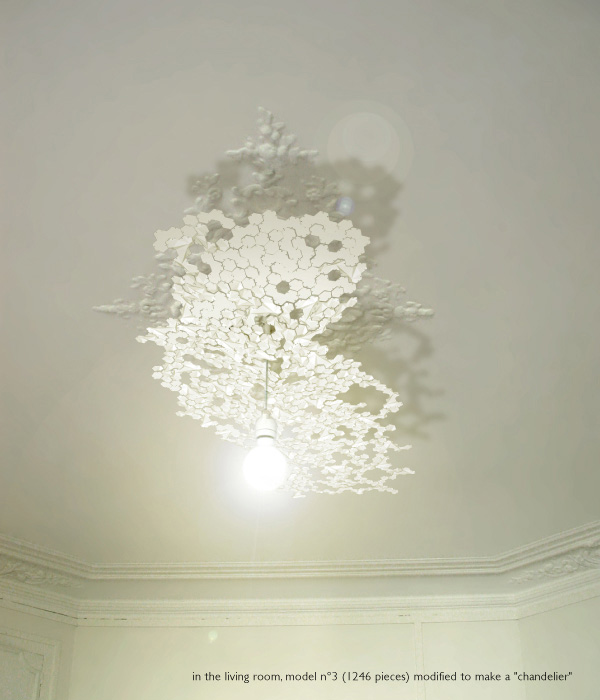 parure home jewels by emi yatsuzaki from france
designer's own words:
One day, a friend shown us her treasure: a shoebox full of glittering stones…
Those stones were spare parts of her great-mother's chandelier. She hoped that one day she could build it up again, not as big as in her memory but for sure as beautiful as it was.
From generation to generation, beloved objects are given to us like a souvenir, like a treasure.
From hand to hand, from home to home, they adapt to our way of life. For our life, for our home, crystal, thanks to its permanency and quality, allows making objects that can last beside us.
"Parure" is composed of 3 small pieces made of white crystal that we can be link together in multitude to build up a personal home jewels. Each structure so created is unique and can evolve. There is the metallic structure to fix on the ceiling or the wall, e.t.c.
Without any definitive composition, those objects accompany the home-life: grow up, get older and then make up again.
chandelier
molding
detail
shortlisted entries (519)