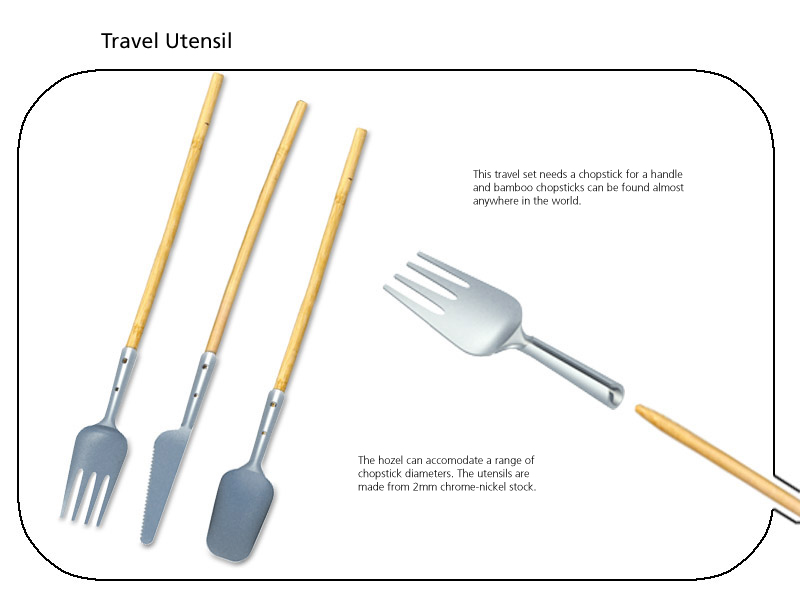 pax red by david morgan from usa
designer's own words:
This is a set of travel flatware designed to be completed by the traveler. It recognizes the rise of the east and the ubiquity of Chinese products. Being able to find any cuisine in any place (and having the tools to eat it) is one mark of the future cosmopolitan.
utensil completed by traveler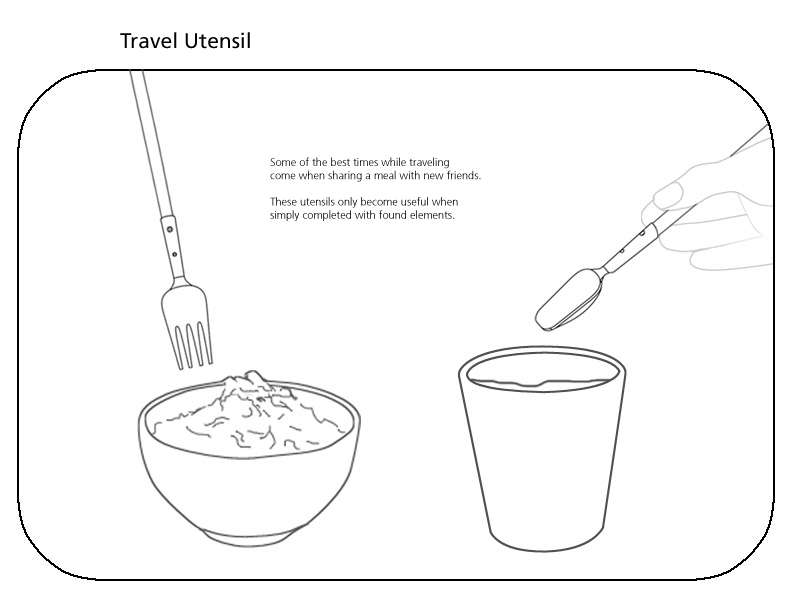 eating with new friends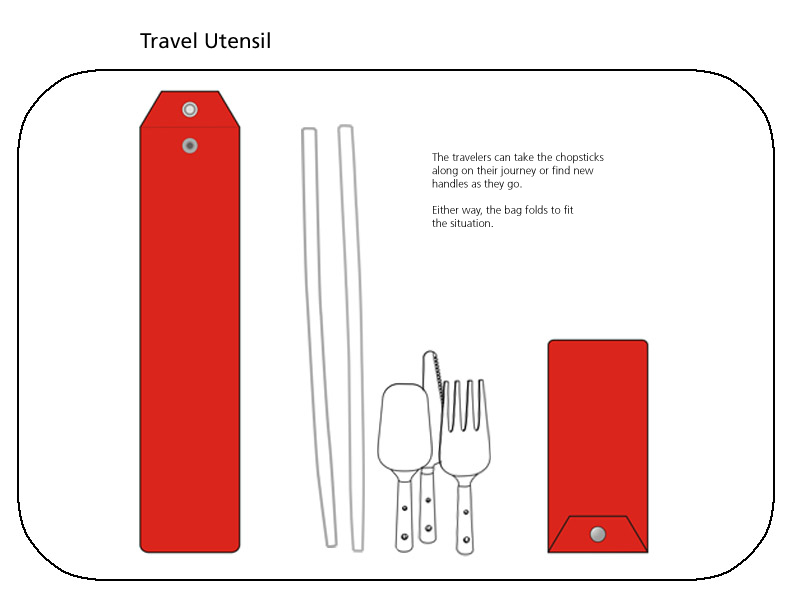 take the handles along or find new ones
shortlisted entries (160)