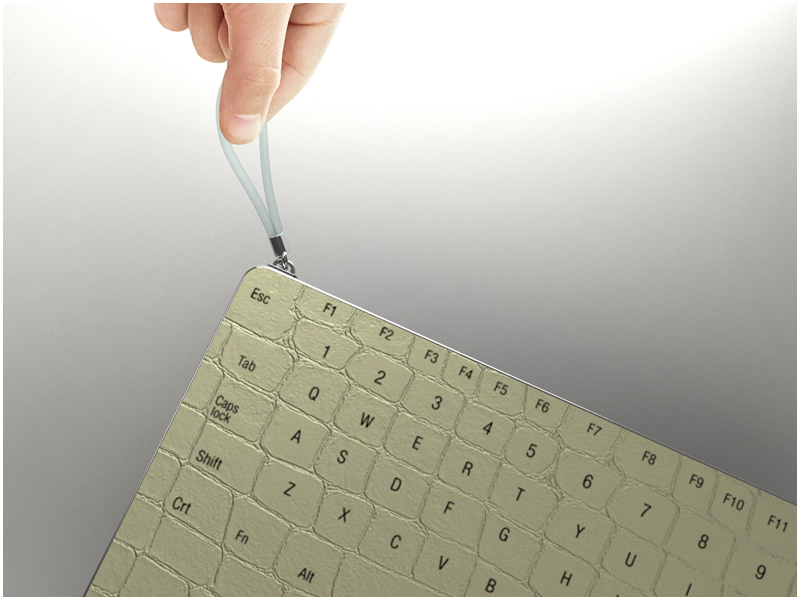 pc digital skin by sono mocci from japan
designer's own words:
PC digital skin is a project for the computer people who need simplicity and flexibility. It is a compact size PC tablet combined with mobilephone into one body. They are stored in one portable zipper pouch. The pouch is covered with the special lizard skin which functions as a keyboard. The interface of keyboard is camouflaged in natural pattern. It is fusion of portability design and digital symbol. PC Digital Skin works as laptop when they combine with keyboard pouch, or you can use them individually as tablet, pc, and mobile phone. They are perfect digital Trinity. They transmit each other by wireless bluetooth technology. They perform seamless data fusion easily. The comfort and smartness make you fun in any scene your daily computing.
Specifications:
PC tablet multi touch panel: 200mm x 125mm x 8mm //
mobilephone: 125mm x 45mm x 8mm //
keybad pouch d: 260mm x 145mm x 13mm .
page(1/3) pc digital skin
page(2/3) open pc digital skin
page(3/3) pc digital skin design
shortlisted entries (110)