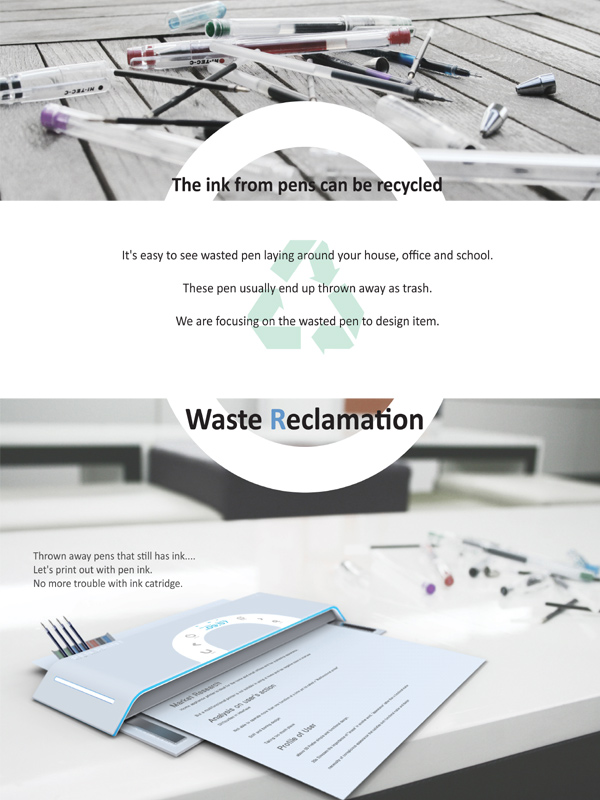 pen print by changyi chae from korea
designer's own words:
It's easy to see wasted pen laying around your house, office and school.
These pen usually end up thrown away as trash.
We are focusing on the wasted pen to design item.
The printers in workplace, in home need to charge ink cartridge everytime when it's empty.
When ink cartridge is empty, you can't use printer. This product suggest using pen ink to replace ink cartridge for mobile
portable printer. It saves thrown away pen and its good for our environment.
shortlisted entries (1588)