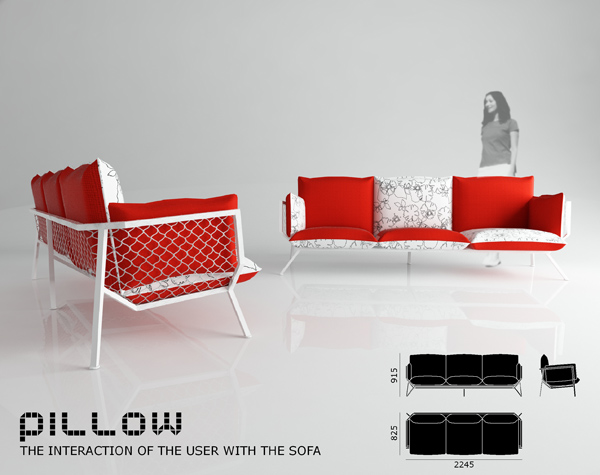 pillow by Katia R.Glossmann from spain
designer's own words:

"From a composition of pillows this proposal of sofa is resolved, with a new reading of the components considered standard in multitude of sofas. The piece is defined by the pillows put upon a metallic structure with a net. The polypropylene multifilament net with maximum resistance and elasticity allows a differentiated constructive solution. The pillows reinforce concepts like comfortable, soft... compatible to the principles of a sofa. It is possible to emphasize the interaction of the user with the sofa, due to the possible compositions, with the reversible pillows in different finishes. The set emphasizes by its formal lightness."
Pillows put upon a structure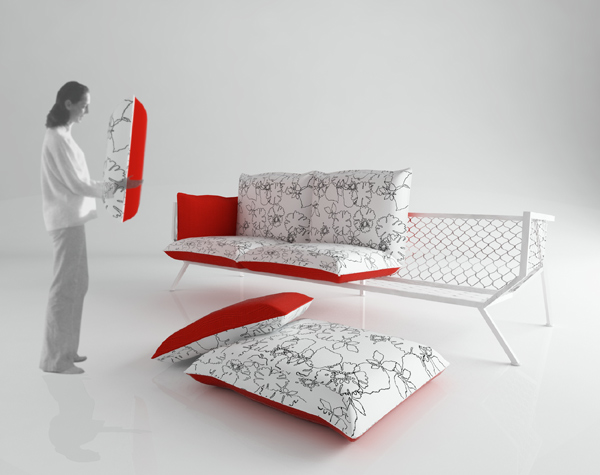 Reversible pillows in different finishes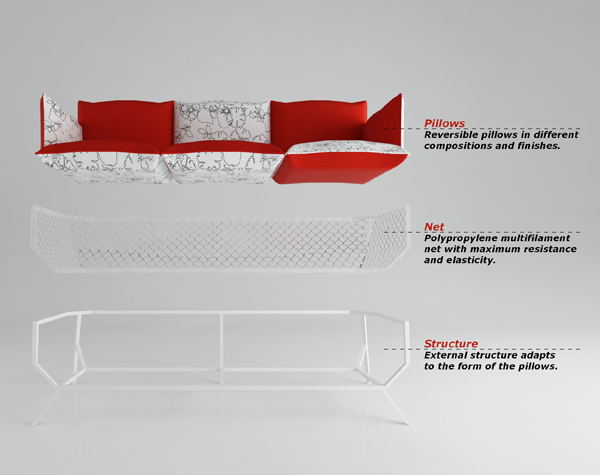 Specifications