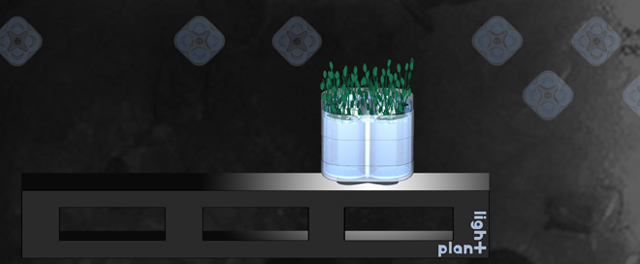 plant light by idit nahum from israel
designer's own words:
This project combines between a pot and a light source. The "plant-light" provides light to the plant inside it and to the room it is in - for the human user.
The pot is filled with bits of PET (poly ethylene terephthalate), which are received from recycling soft drinks bottle. The PET is an anchor for the plant roots, and the plant gets its nutrition by adding a long time fertilizers for plants in hydro-culture surroundings into the water.
The light shines through thin layers of PET and through the plant leafs.
The base of the pot is made from stainless steel, in it there's a PL light (cold light – energy saver). The outside part of the pot is from polycarbonate, it can stand high temperature from the PL light – and the inside part is from PET.
surroundings
semi-tec explanation
highlight snaps
shortlisted entries (139)