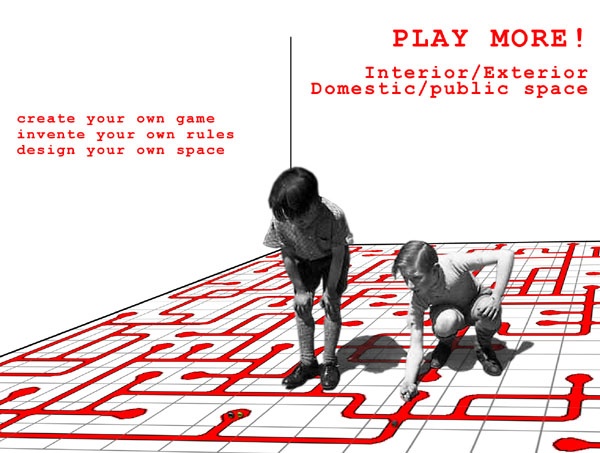 play more ! by jacquemet-wittendal microclimax from france
designer's own words:
Play more !
Decorative tiles for brain use and entertainment. 5 basic ceramic tiles available in standard dimensions 10*10cm , 15*15cm, 20*20cm. Coated. Stamp printed patterns. For outdoor and indoor use, domestic and public spaces. Combines aesthetic and extra functions : use the combination of the different patterns to transform your wall/floor, into game space. Be creative, create your own game, invent you own rules!
Playyy mooore ! uses
Playyy mooore ! patterns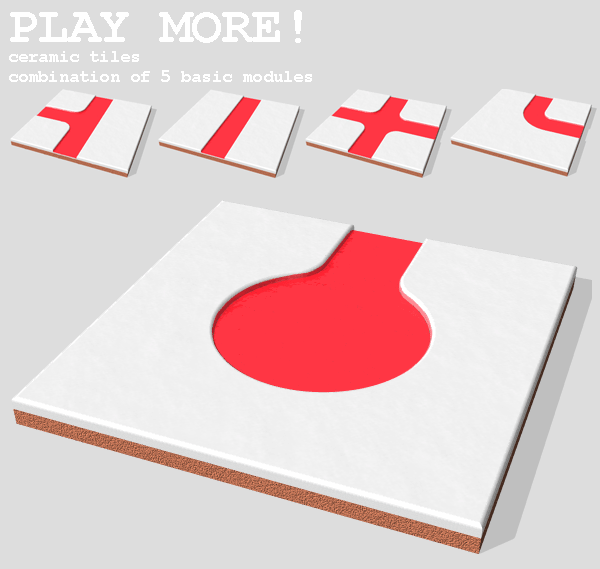 Playyy mooore ! tiles