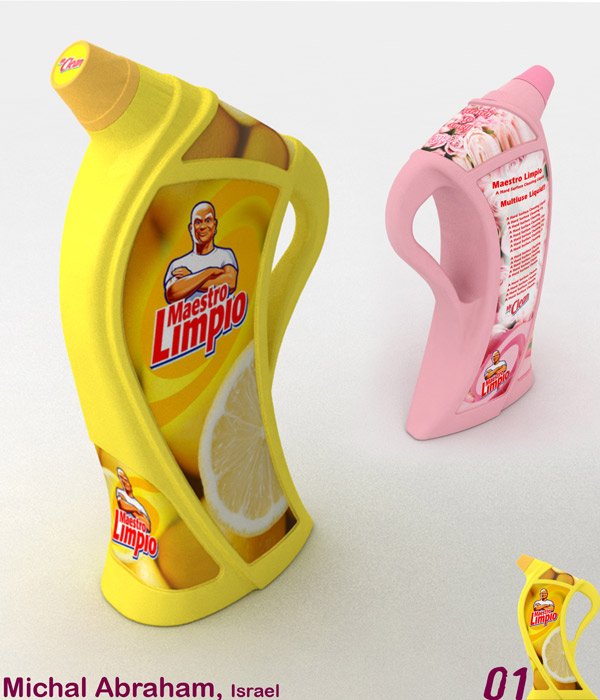 proud to be of service by michal abraham from israel
designer's own words:
Explanation of ideas
The idea was to make an iconic and distinguished form that communicates both quality and character.
A package that says - I'm here to get the job done!
The container has maximum graphic visibility from all its sides.
The innovative idea is positioned at the top of the package where there's a printed scratching area where one can scratch and by that releasing the odor that's within a specific package. The purpose of it is both to increase the time in which a customer stays next to the packages at the point of purchase, and also to give it a unique touch that differentiate if from the competitions near by.
general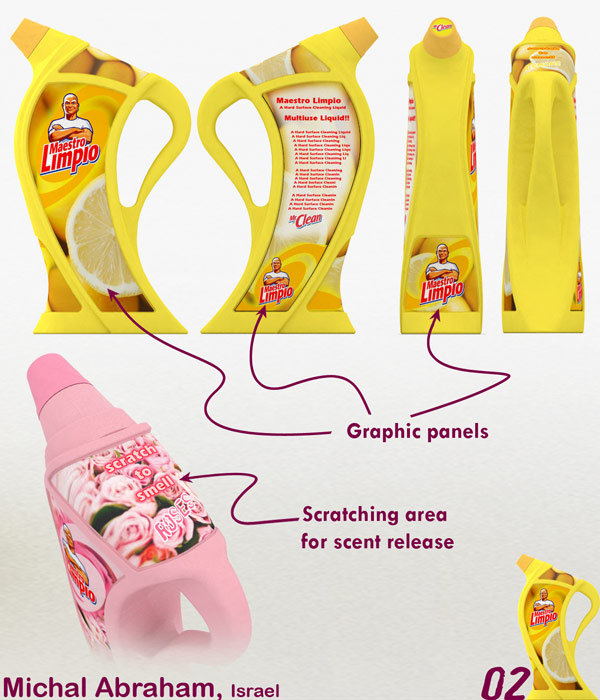 views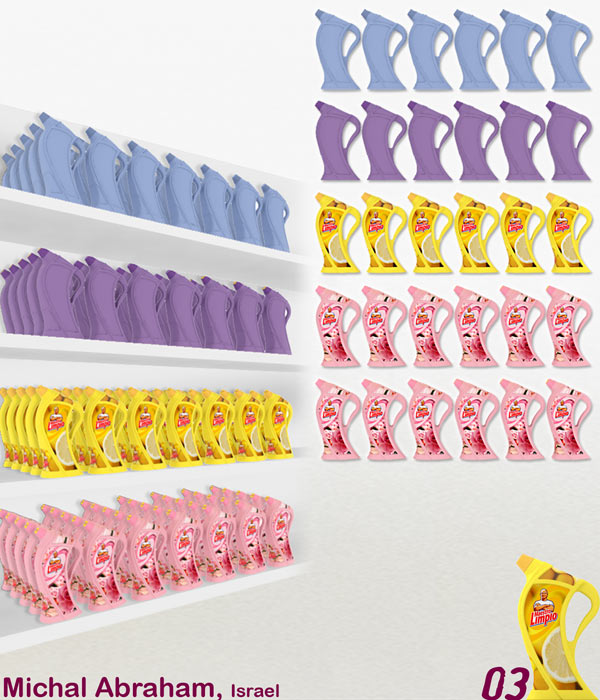 multiple