Put full of light into Windows. by yujin Cho from korea
designer's own words:
"Design For All!"
Everyone is qualified to use an energy what nature gives us.
Solar energy that is a source of an unlimited energy, is used as a multi-plug's power in the house. 'Solar Window' which means 'put full of light', is a design that everyone can use comfortably and safely, and considers our environment.
My proposal is an environment-friendly 'Window Multi-plug' which enables everyone to receive benefits of nature, keeping original functions of window.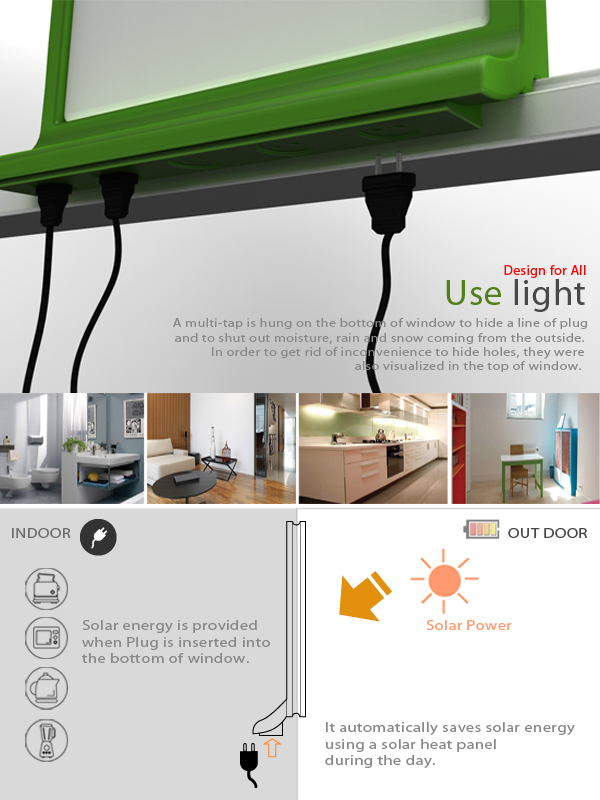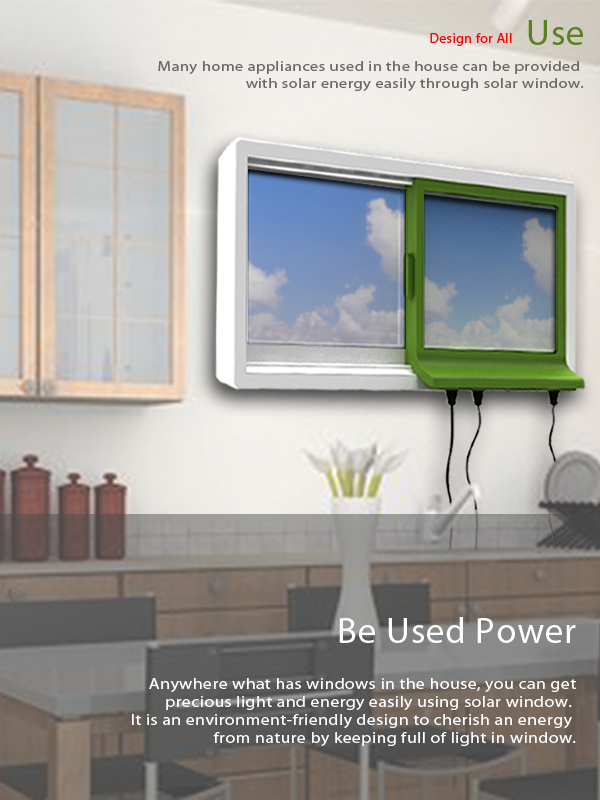 shortlisted entries (228)