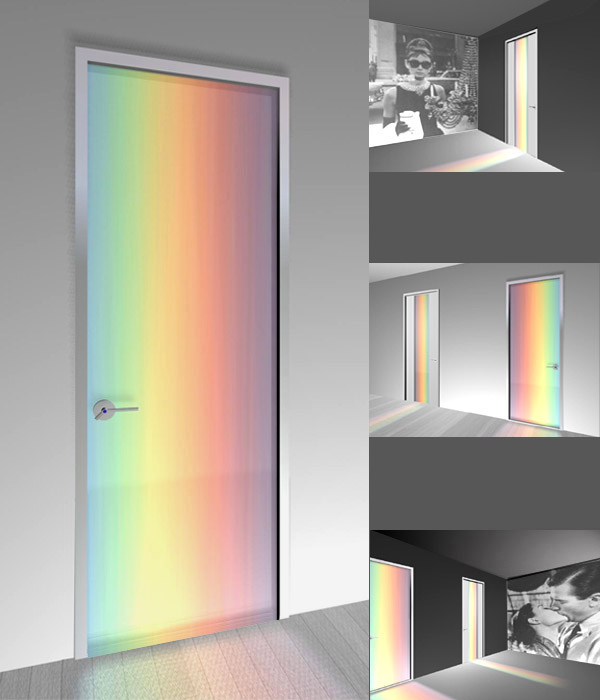 rainbow door by agnieszka cuprys from poland
designer's own words:
The Rainbow Door.
The idea was to create unusual effect in the most simple way.
The aluminium door-frame is glazed with double glass, reinforced with
rainbow-printed foil.
The glazing is filtering light coming from neighbour rooms.
This creates two effects: door panel acts like a slide and the rays of light spread on the floor and walls as a soft rainbow.
The door is offered in two versions: fully glazed or partially glazed with white laminate fillings.
The Rainbow Door gives us an optimistic and charming impression.
It is modelling and vitalizing our minimalistic and grey interiors with discrete light and colour.
Colour your world!
rainbow door 1
rainbow door 2
rainbow door 3
shortlisted entries (151)