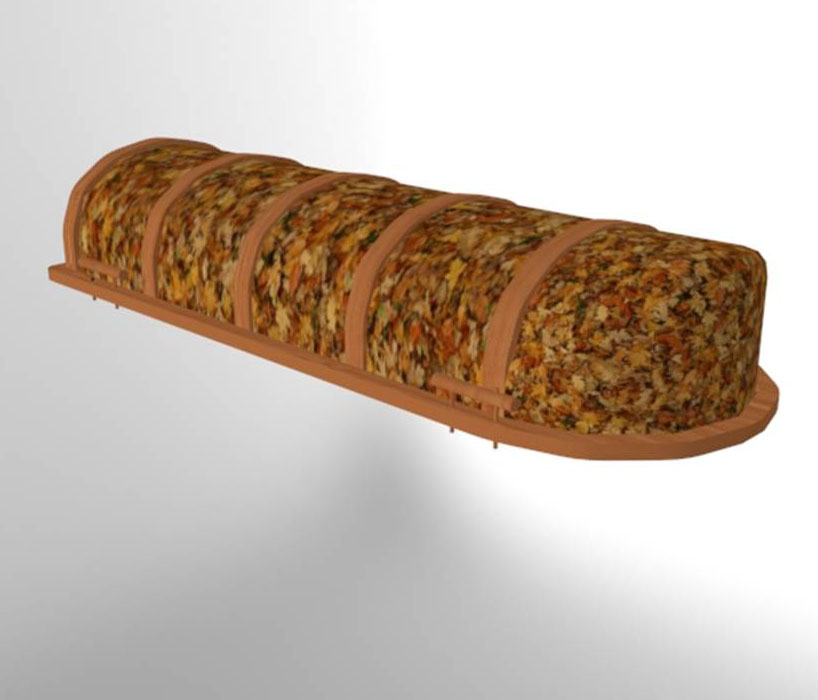 reconnect the leaves coffin by meital tzabari by meitaltzabari from uk
designer's own words:
Meital Tzabari recently developed a new material that took a spin also to a shape of a coffin, this project show how fallen leaves can be turned into useable material.
The leaves coffin is made from new composite material, a collection of fallen leaves and veneer being formed into a new sustainable natural coffin.
Re:Connect is a natural leaf composite that uses layers of leaves adhered with a non-toxic water soluble glue.
The observation of the life cycle had triggered my fascination with the leaves. The cycle of life, seasons, of all that has a beginning and an end. This obsession with natural resources, combined with my passion for design, gave birth to the idea of introducing leaves into the existing techniques as lamination to create new materials in order to make coffins.
Re:connect Coffin madefrom fallen leaves By: Meital Tzabari
Re:connect Coffin madefrom fallen leaves By: Meital Tzabari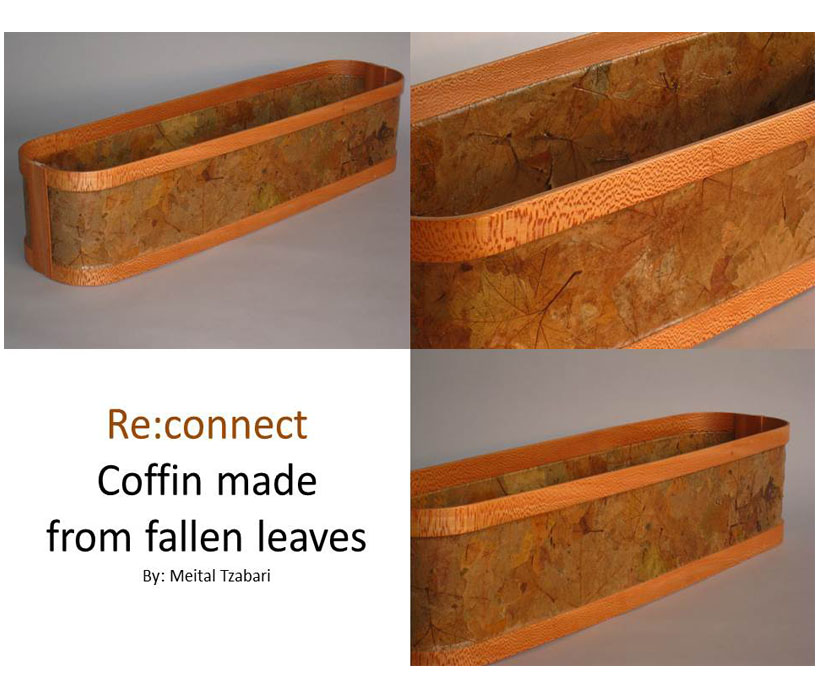 Re:connect Coffin madefrom fallen leaves By: Meital Tzabari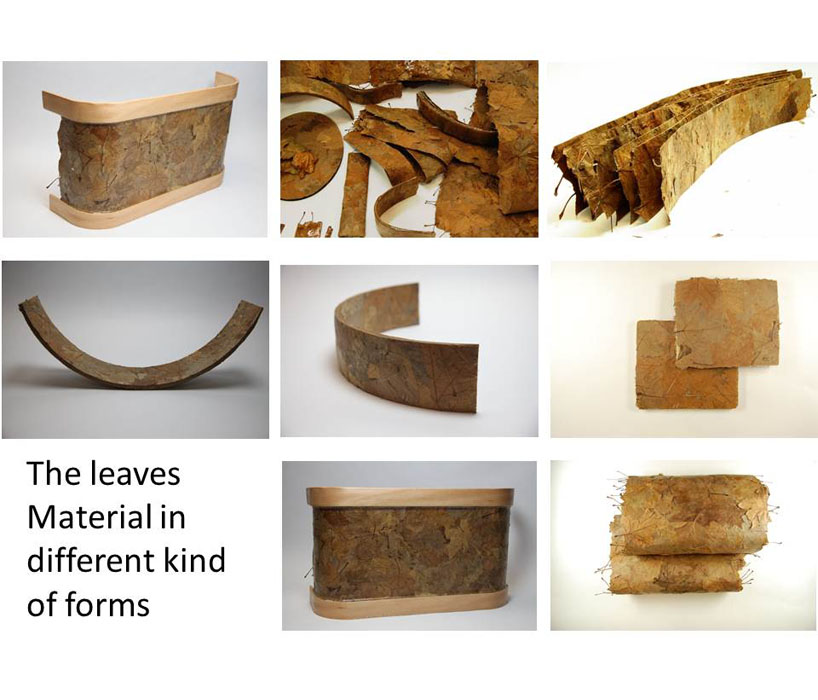 Re:connect Coffin madefrom fallen leaves By: Meital Tzabari- The material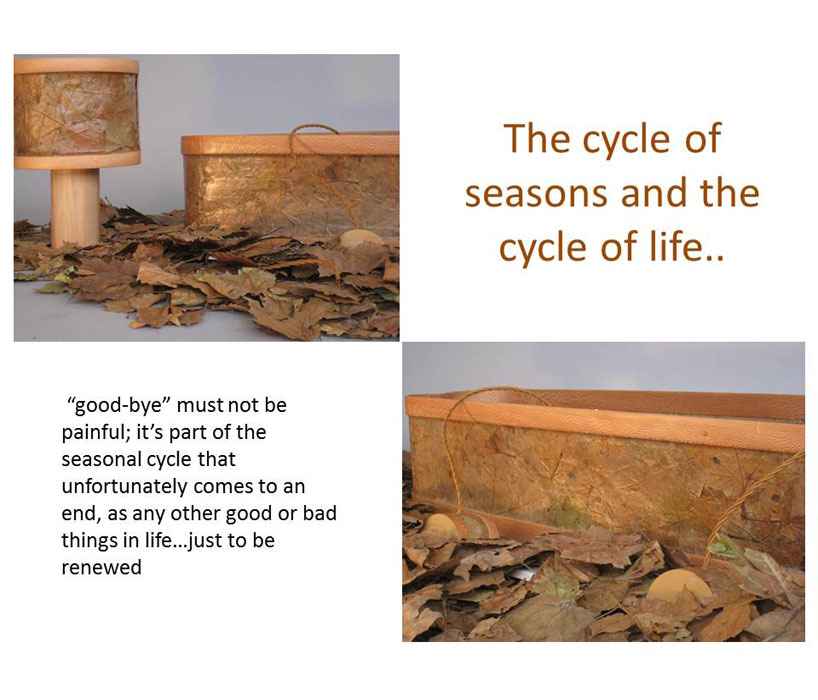 Re:connect Coffin madefrom fallen leaves By: Meital Tzabari-Material making
Re:connect Coffin madefrom fallen leaves By: Meital Tzabari -The process