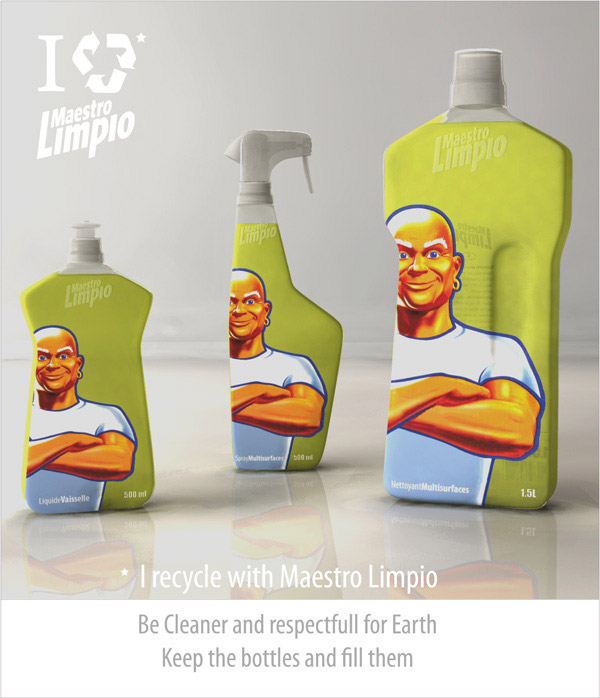 refill i recycle with mr clean by saudubray françois from france
designer's own words:
Cleaning products generate lot of wastes.
In this concept, MR CLEAN becomes a company which actively takes care of environment.
We decided to enhance the shape of classical liquid multiused cleaner, spray multiused cleaner, and dish washing detergent bottles, in order to invit consumers to keep and fill them at home.
After the bottle purchase, the client will only buy concentrate refill pack to dilute it with water, and throw it after use in the reycle bin.
These thin refill refer to the formal shape of cleanings products, instead of real bottles clients will buy images as a memory of them.
Advantages are many, less waste, less cost for MR CLEAN firm and less weight cared by users and the compagny, thanks to MR CLEAN NEW CONCEPT.
this well thought out concept brings a modern fresh approach to 'maestro limpio'
through
its contemporary pop graphics and its ecological refill system.
keep it
fill it
live it