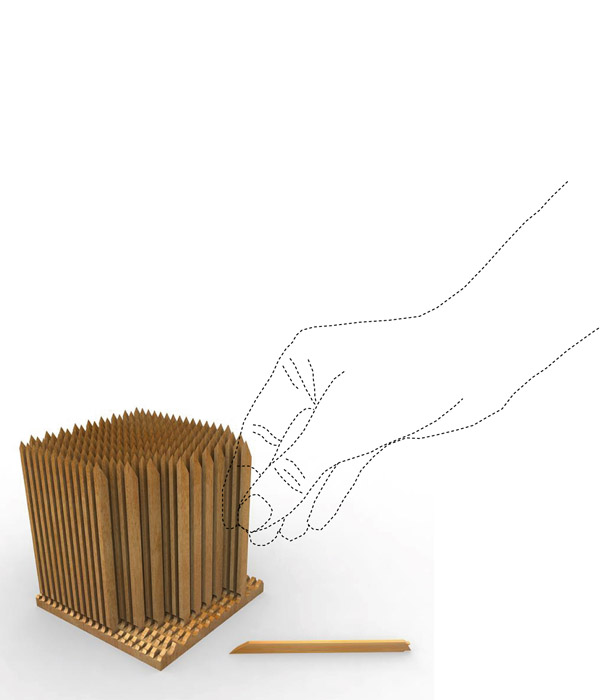 reforest by suppapong sonsang from thailand
designer's own words:
Cocktail Party Set (77x77x82cm) is made from Pine wood which is a fast growing tree and it can disintegrate by nature. The form of this product is designed to use easy process of drilling and splitting them into sticks (stems) which can be easily nipped off or broken out from the base.
Breaking each cocktail stick (stem) is comparable to a tree that human cuts down to utilize in daily life. Moreover, the rest of the cocktail sticks are comparing to the trees remaining in the nature and waiting for human consumption.
The aim of designing this product is to encourage people to see the picture of natural resources that is destroyed by human consumption. So we can realize a trend of over-consumption lifestyle.
reforest cocktail party wood stick
completed set
used set
shortlisted entries (160)