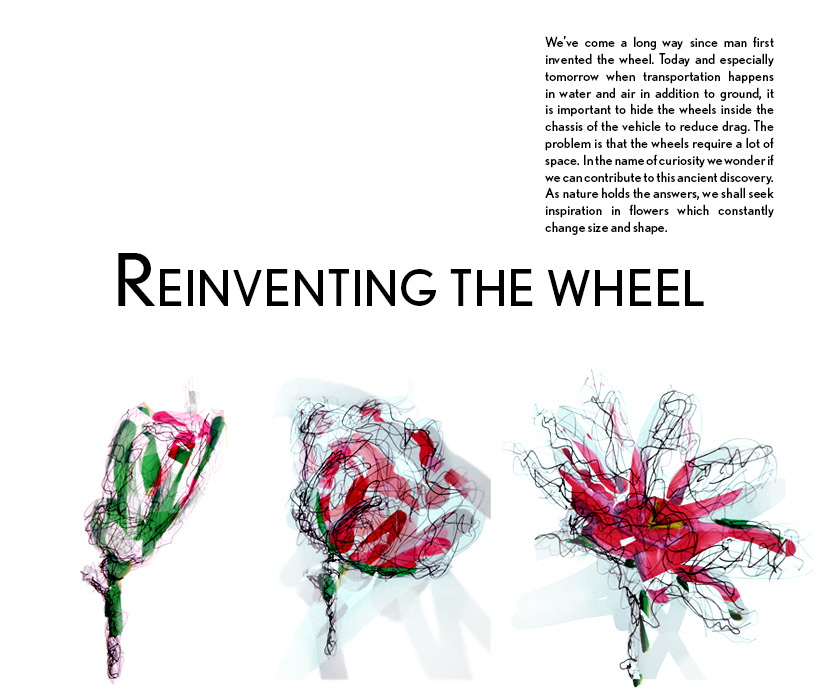 Reinventing the wheel by Lauri Häikiö from finland
designer's own words:
We were given a school assignment in which we were supposed to enter a contest. As curious beings , the Lexus Design Award competition really hit the spot. As design students we always try to question everything. Why are things the way they are? Could they evolve or could there be another way? They always say -Never reinvent the wheel. Why do they say that? Have wheels evolved to perfection? We are curious. We found out a thousand different ways the wheel can't fold into a smaller package. This particular process was all about iteration, sweat, a few frustrated tears, sleepless nights, a lot of coffee and a persistent faith to curiosity. SolidWorks and Photoshop were used to create the final images. The supports we've drawn (which are not included in the images) are working, but the 2-axis joint that is holding the arc of the wheel is not fully functional yet . We don't want the wheel parts to flap open, though it would would be kinda funny. Flap :) flap. The axle is mounted to a body in which the wheel folds. The body contains supports for the rims. Materials used are titanium grade 5, rubber and polyurethane.
Curiosity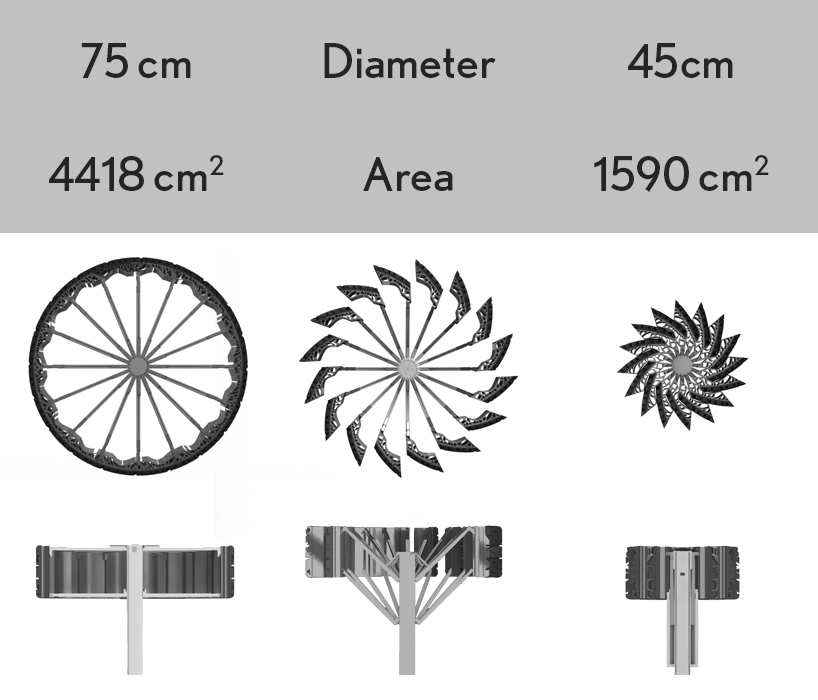 Reason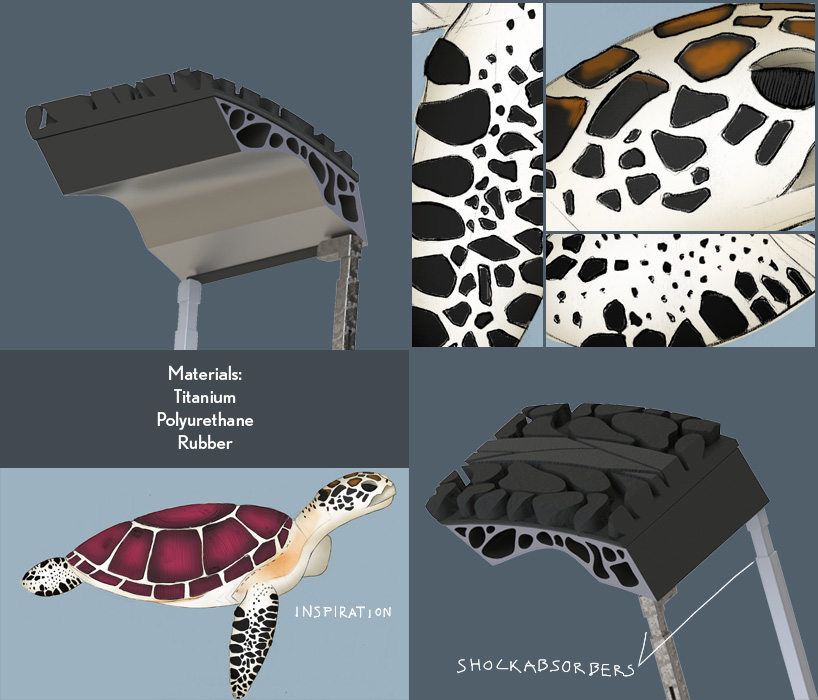 Inspiration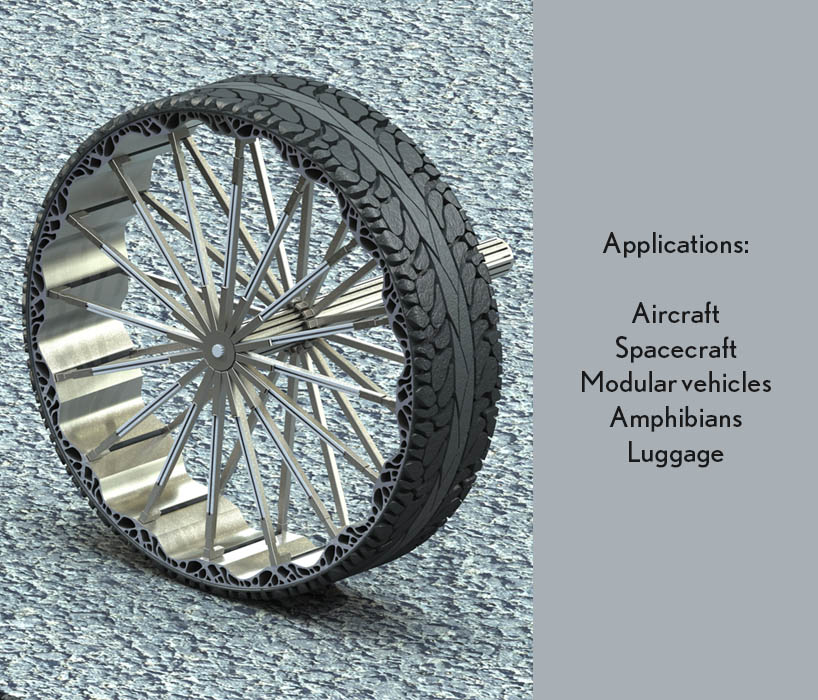 Use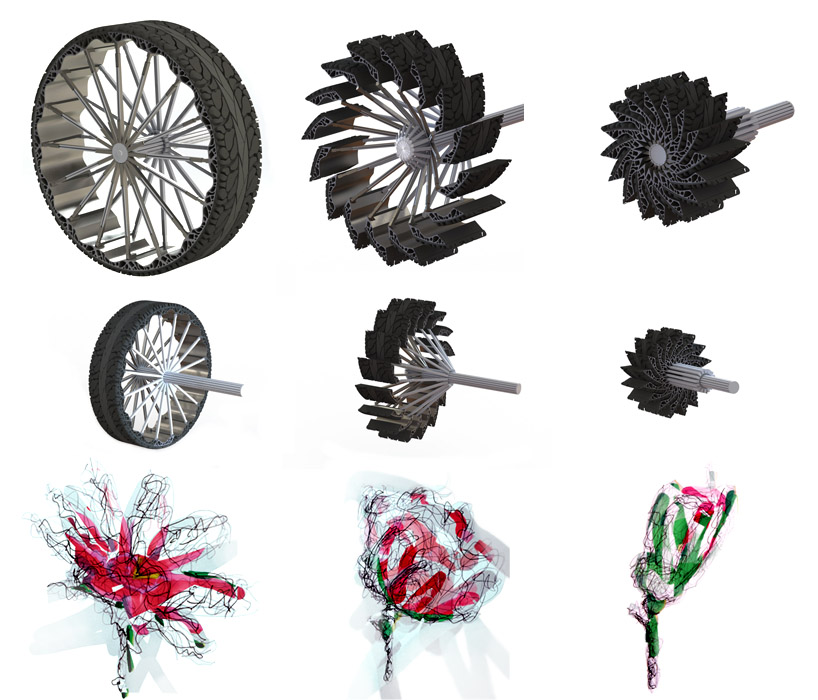 Closing
shortlisted entries (200)