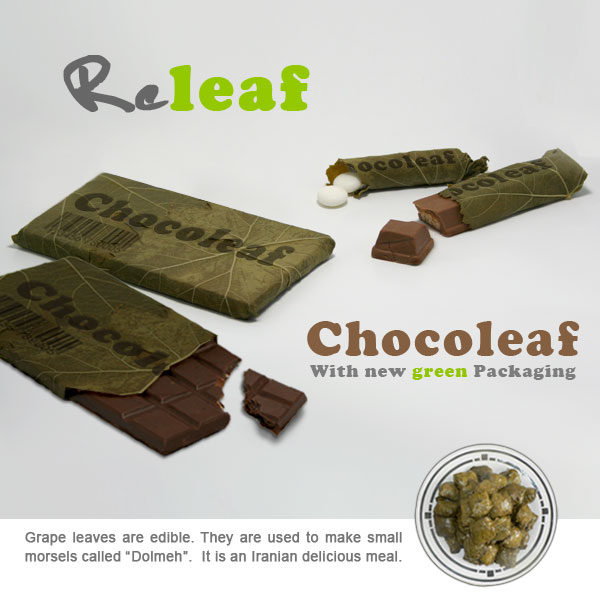 releaf by roohollah from iran
designer's own words:
We spend lots of money and energy converting natural materials to materials with more endurable characteristics and then after use, again spend lots of money and energy sending it back to its natural cycle (of course in most cases this costly process is imposed to the nature itself!). But in many cases we really don't need materials with such sustainability and endurance. The nature often provides us generously with materials that are good alternatives to synthetic ones.
Sustainable green products by using sheets of processed natural leaves. It also makes emotional feelings in the user.
The leaves fall down; but their journey from the bench to the floor could be a little longer! We can utilize them and after that, send them back to the nature cycle.
Leaves are the papers of nature notebook; so there's no need to cut trees to make rolls of papers.
Broad leaves with simple non-chemical processes could convert to appropriate material for packaging.
It's a good material for packaging edible products. The pack could be eaten too!
Grape leaves are edible. They are used to make small morsels called "Dolmeh". It is an Iranian delicious meal.
Chocoleaf
Green Future
Naturalization
shortlisted entries (1588)