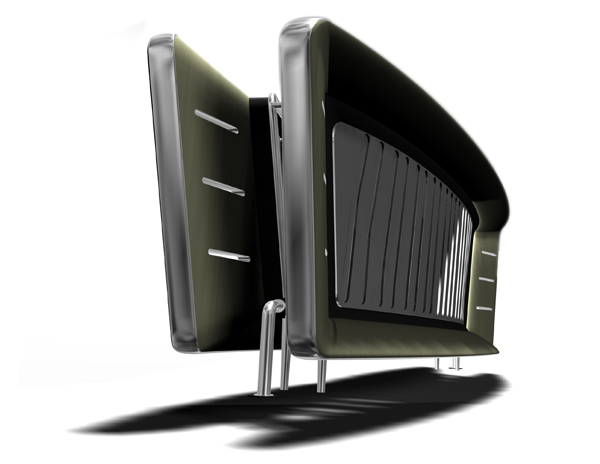 retro radiator by matthew wiltz from usa
designer's own words:
The Retro Radiator was inspired by, the vintage style of classic cars. Keeping with the original vintage car theme I wanted to include smooth curves and negative spaces to bring forth interest. The materials used for manufacturing would be polished chrome and different hues of brushed aluminum. The aluminum is also a great conductor of heat making the radiator more efficient. The Radiator measurements are 5.5'x1.5'x1' with four legs holding the radiator three inches above the surface.
side view
Top view
Perspective view
shortlisted entries (117)