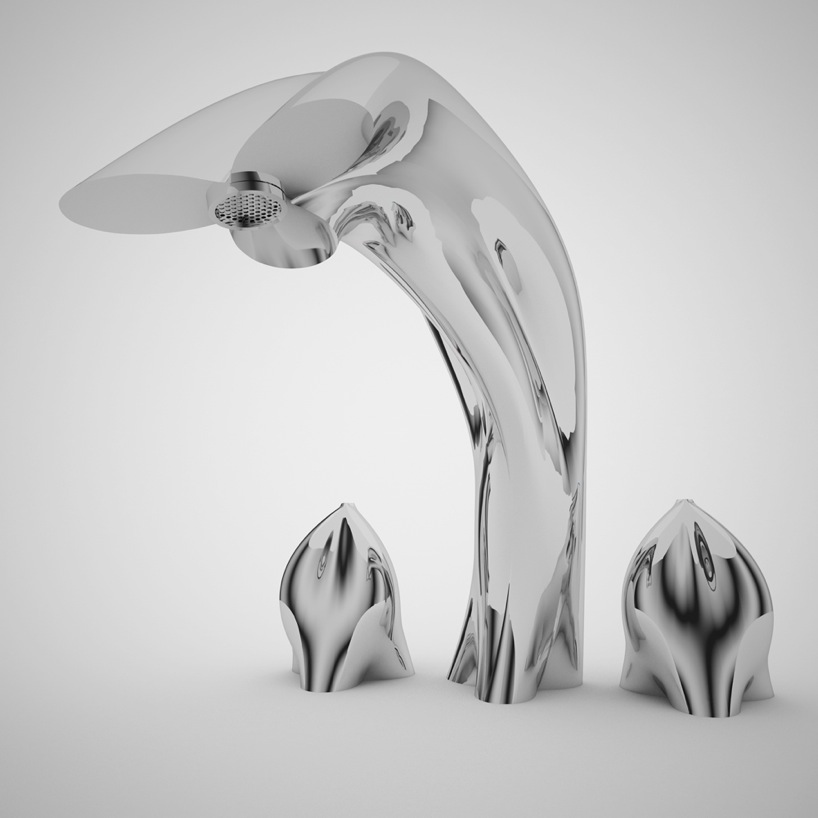 Rhodonea Tap by Dmytro Aranchii Architects by dmytro aranchii from ukraine
designer's own words:
Name: Rhodonea Tap
Materials: Polished stainless steel

Size: 190 x 170 x 150 mm

Date: 2011
Program: Bathroom and kitchen tap

Client: Gessi
Architect: Dmytro Aranchii Architects
Design: Dmytro Aranchii
Project team: Viacheslav Kyrpach, Mariia Aranchii
Rhodonea Tap is a concept for Italian manufacturer Gessi for Dobrynia Replicants 2011 competition. Its fluid form depends on sections created by parametric curves. Algorithmic design represents smooth and streamlined geometry of water-concerned product.
The product's forming in project is based on parametric rhodonea curve that firstly was researched by Italian mathematician Guido Grandi in the Renaissance Time. Rhodonea curve became the sections of the tap and its water temperature regulators.
Changing curves' parameters the effect of dynamic form's evolution, was reached such it is associated with natural streams of fractal origin.
Transformations of sections creates unusual geometry that combining with reflective feature of chrome gives rich effects of deformed reflections.
algorithmic tap
generative tap
parametric tap
digital tap
concept tap
design tap
shortlisted entries (519)