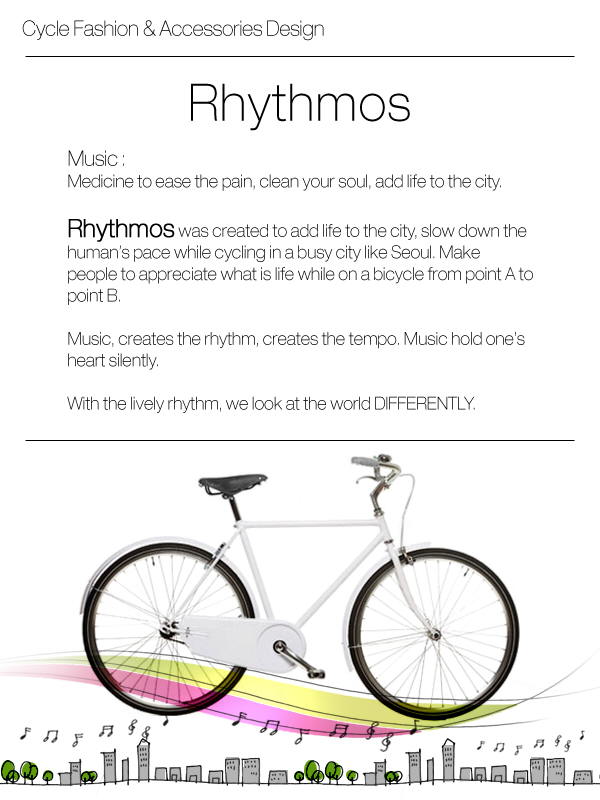 Rhythmos by lim li chun lim from malaysia
designer's own words:
Music :
Medicine to ease the pain, clean your soul, add life to the city.
Rhythmos was created to add life to the city, slow down the
human's pace while cycling in a busy city like Seoul. Make
people to appreciate what is life while on a bicycle from point A to
point B.
Music, creates the rhythm, creates the tempo. Music hold one's
heart silently.
With the lively rhythm, we look at the world DIFFERENTLY.
Concept
Design
shortlisted entries (193)