ridenpush by you ho jeon from korea
designer's own words:
seoul style is 'warm-hearted'.
in seoul, there are people who do not enjoy the benefit of design. the elderly people collecting recyclable waste are one of them. 'ridenpush' is a simple idea for expanding the benefit of design in seoul.
by simply combining a bike with cart, 'ridenpush' can help a neglected class of people.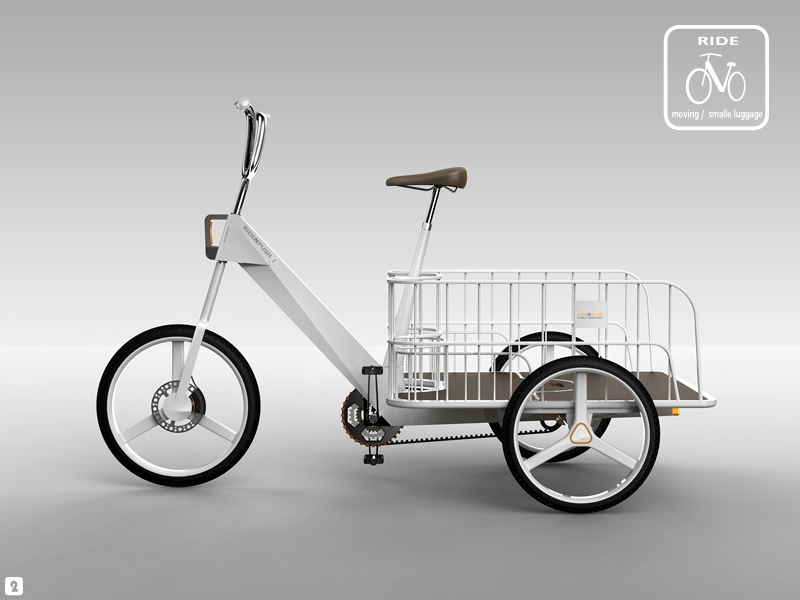 as a bike, it maintains the speed and easiness of moving.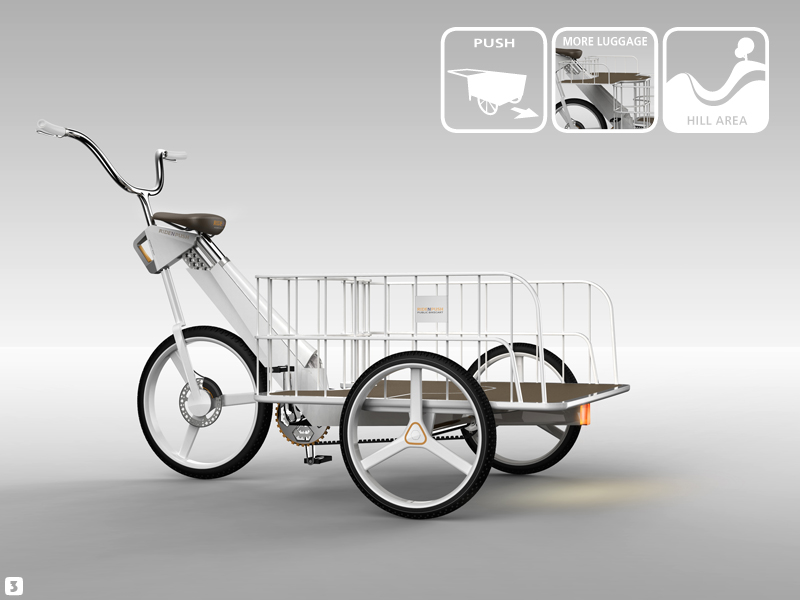 as a luggage cart, it provide more space and easiness of carring.