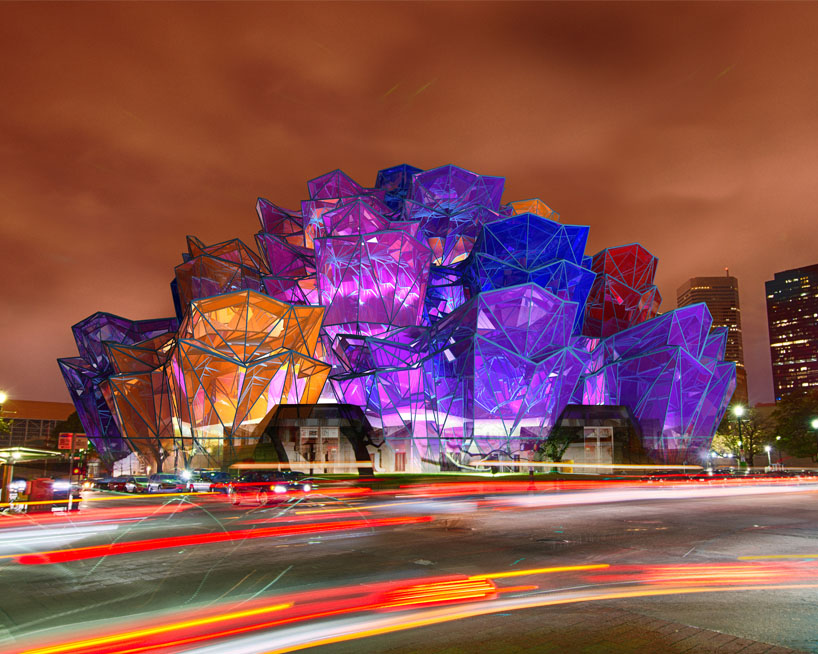 Roses Beauty Center by Vasily Klyukin from monaco
designer's own words:
To wallow in a lovely bouquet of fragrant roses for several hours... Does it sound good? It will become possible with absolutely new Women's Beauty Center - "Roses"!
Roses are the most popular flowers among women, therefore, once inside the biggest rose bouquet in the world, all the women will feel the exceptional warmth and comfort.
The Roses Beauty Center is designed specifically for women, and they will definitely appreciate it: the bouquet-facade, that changes the colors, as well as the moods; the magnificent flower conservatory, that is inside; the gorgeous flower compositions in all premises; the delicate aroma of rose water coming through the ventilation system; the luxurious SPA treatments using the oil of roses; the exquisite desserts and teas with the addition of rose petals, and much more, accompanied by a relaxing music.
Upon the completion of rest procedures, each client will receive the compliment from SPA Center - a large white rose, which she will find in the car, that will be awaiting her.
The project is envisaged as one of the city's attractions, one of the best of its decorations.
I conceived it as a symbol of beauty, and therefore would like to see it as a women's center. Although, of course, it may easily become a museum of Modern Art, or a shopping gallery.
But nevertheless, the most beautiful - for the most beautiful!
The building will be made of steel metal constructions and glass facade. The framework rods are interconnected with anchor bolts, the rigidity of construction is provided by the system of struts.
The LED integrated glass allows to change the color of the building, thereby constantly presents the bouquet of any color.
At the daytime the surface of the building will "play" with glass glares and reflect the sky, and in the evening it can be either transparent, or illuminated.
In order to create the sophisticated palette of night lighting, I sought the assistance of the famous Russian artist-colorist Andrei Sharov.
Roses Beauty Center at night. It's just impossible to take your eyes away.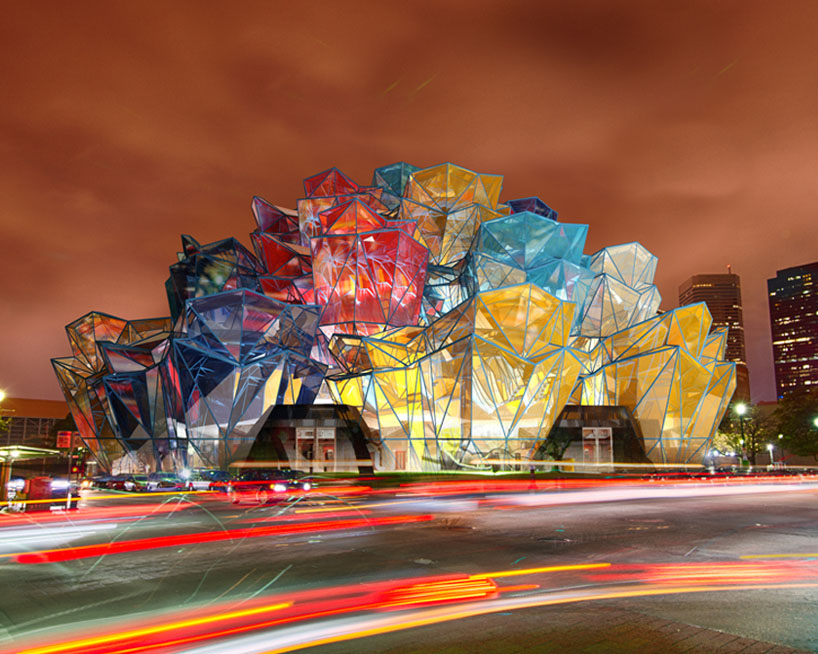 Color game, thanks to LED integrated glass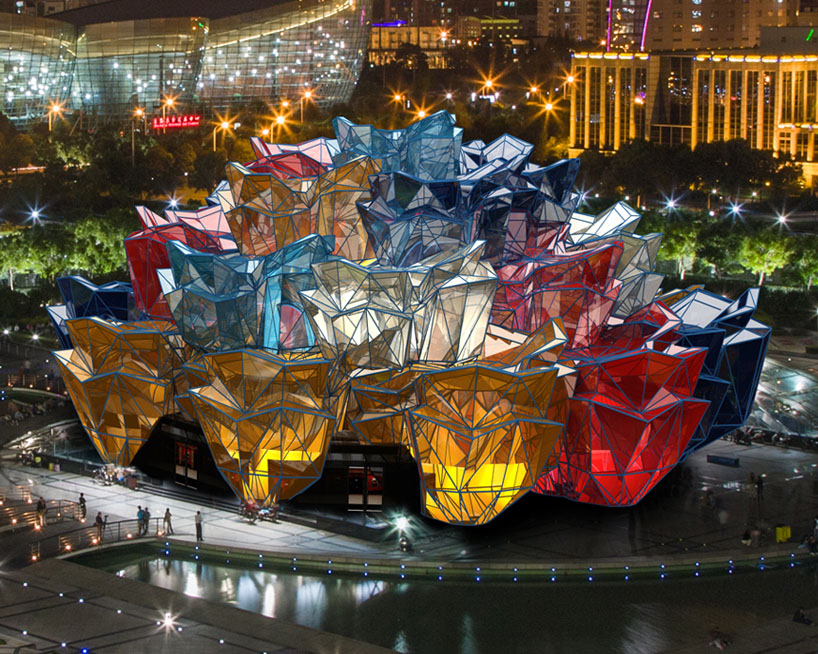 Roses Center beautifies the surrounding cityscape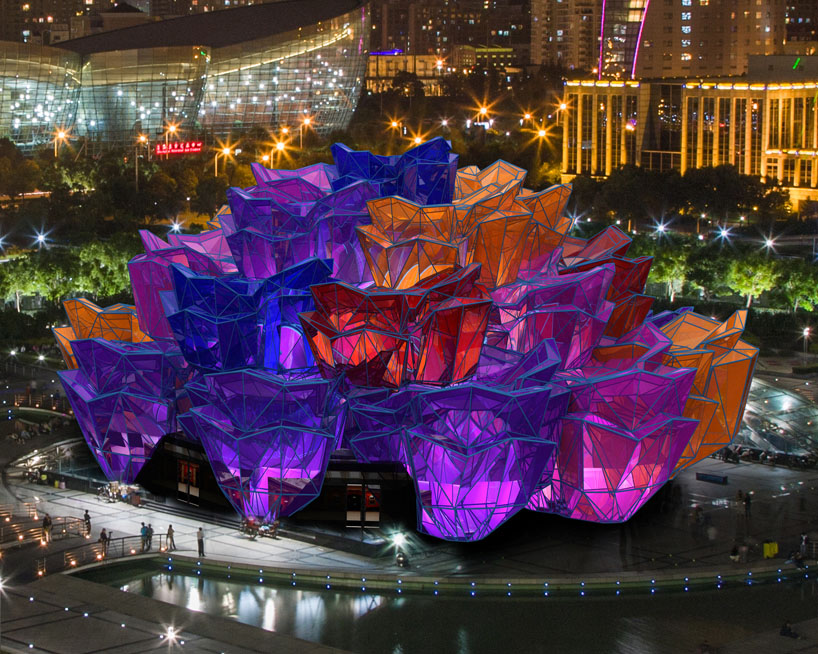 The extraordinary design will turn Roses Center into one of the main attractions of any city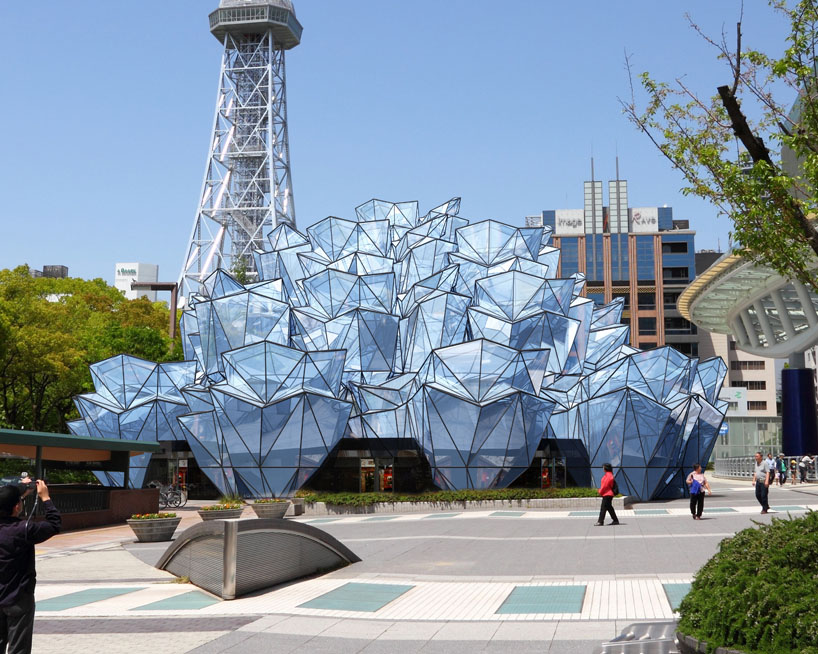 Daytime rendering. The reflection of the sun and sky makes the building adorable. And very attractive for both tourists and investors.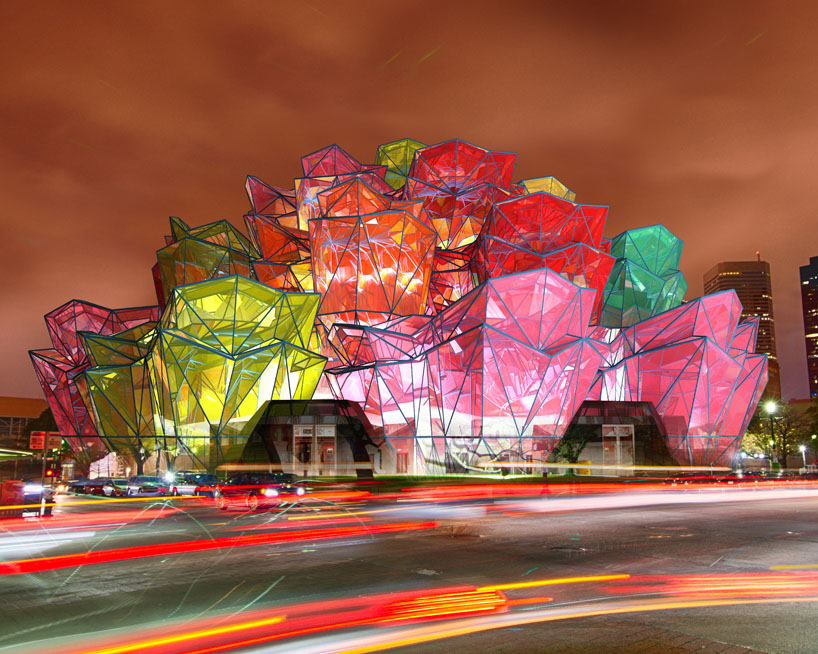 Nighttime rendering. The world's largest bouquet you will ever find!
shortlisted entries (201)