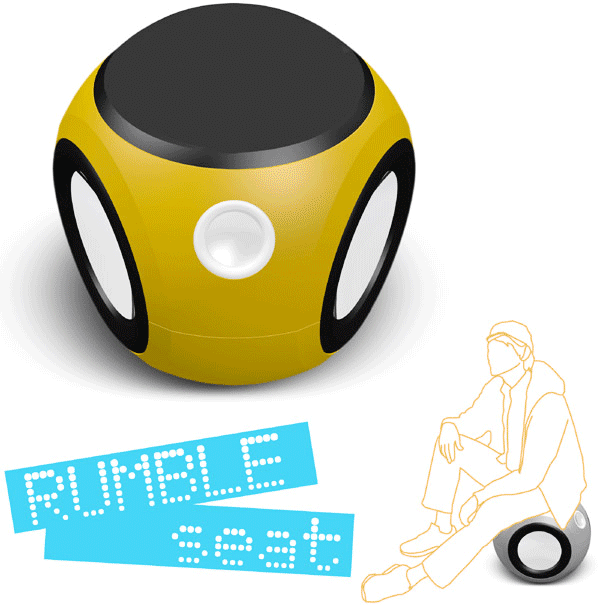 rumble seat by James Owen from usa
designer's own words:
Rumble Seat is a new way to enjoy music individually and with friends. Constructed of gusseted ABS plastic, the main enclosure houses a powerful subwoofer, two mid-range speakers and four tweeters. Rumble Seat can operate on four D-Size batteries or on AC power through the use of a retractable power cord built into the bottom of the unit. It features a simple control interface for connecting any portable audio device. The interface area is surrounded by a rubber overmolded handle assembly. The entire structure is capped off top and bottom with a rubber overmolded seat pan and base. The rubber provides comfort while maintaining durability. Several Rumble Seats can be linked together to allow a group of people to enjoy each other's music and create unity through sound.
rumble seat object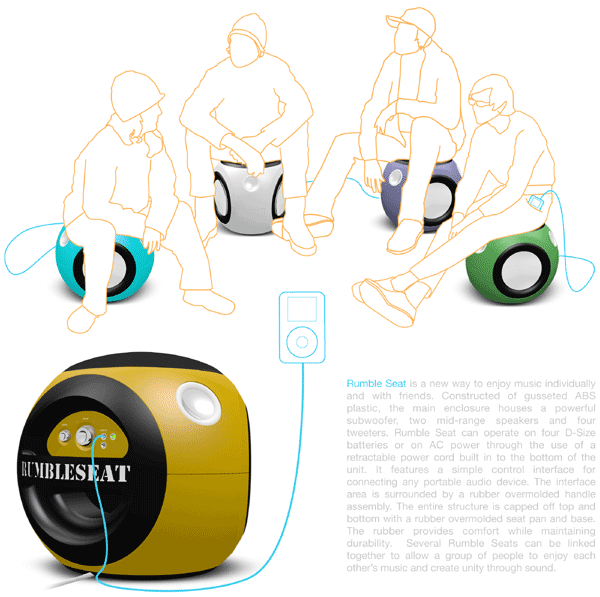 rumble seat function
shortlisted entries (1072)