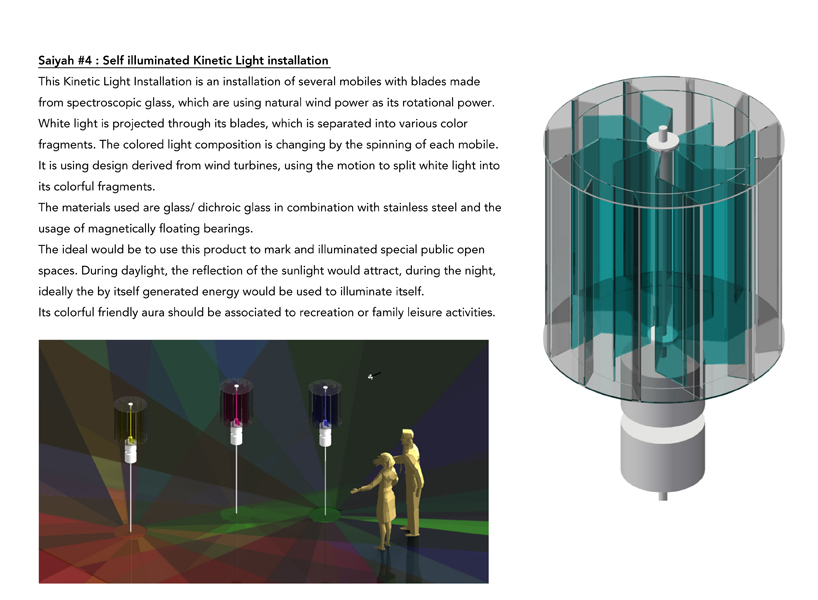 Saiyah #4 : Kinetic Light installation by Yoko Seyama from germany
designer's own words:
Saiyah # 4: Kinetic Light Installation is an installation of several mobiles with blades made from spectroscopic glass, which are using natural wind power as its rotational power. White light is projected through its blades, which is separated into various color fragments. The colored light composition is changing by the spinning of each mobile.
It is using design derived from wind turbines, using the motion to split white light into its colorful fragments.
The materials used are glass/ dichroic glass in combination with stainless steel and the usage of magnetically floating bearings.
The ideal would be to use this product to mark and illuminated special public open spaces. During daylight, the reflection of the sunlight would attract, during the night, ideally the by itself generated energy would be used to illuminate itself.
Its colorful friendly aura should be associated to recreation or family leisure activities.
Saiyah#4 – Kinetic Light Installation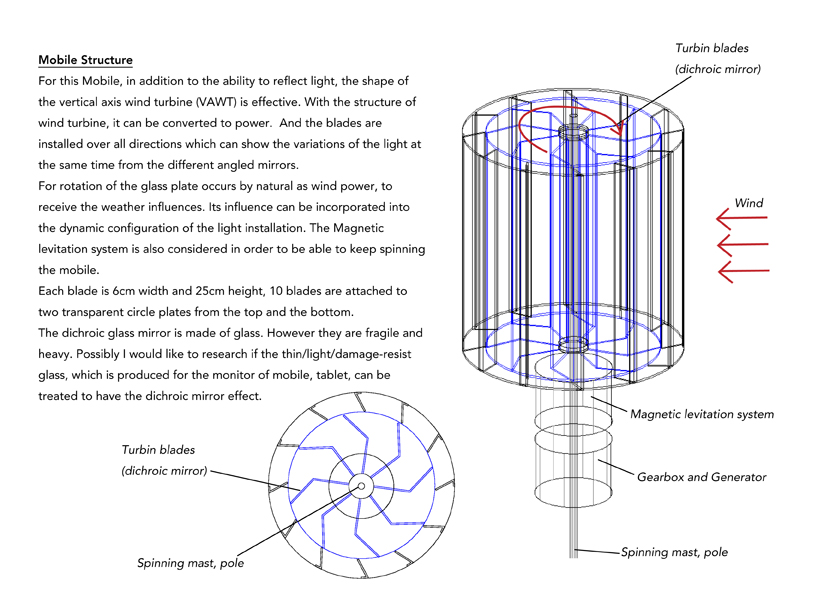 Mobile Structure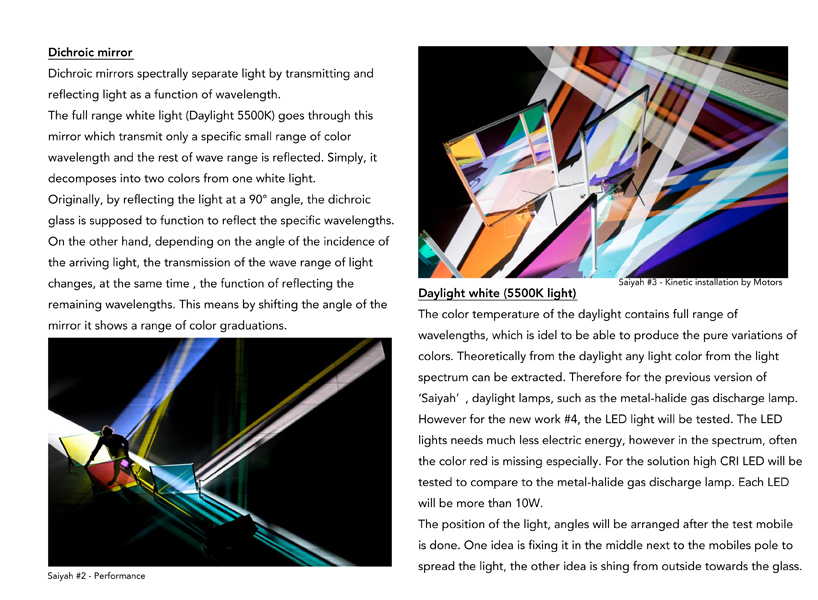 Dichroic mirror and Daylight white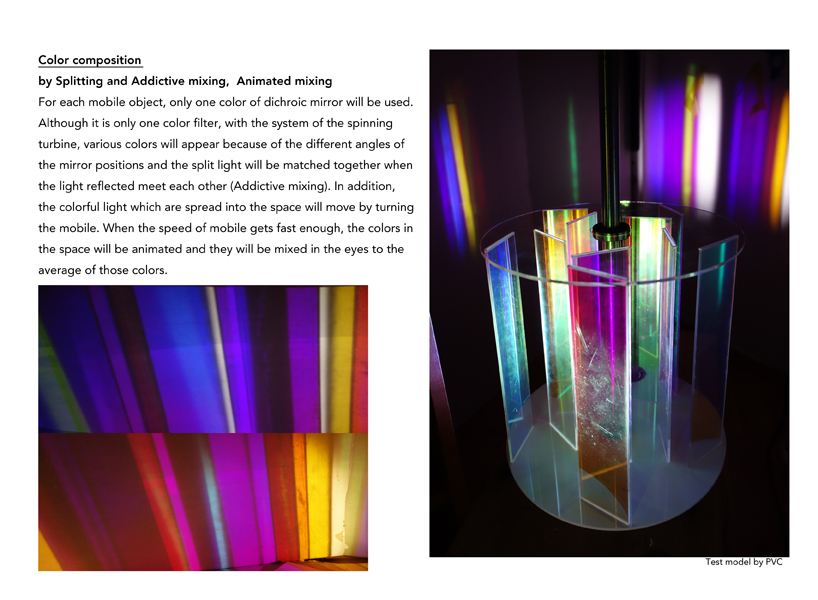 Color composition


Saiyah series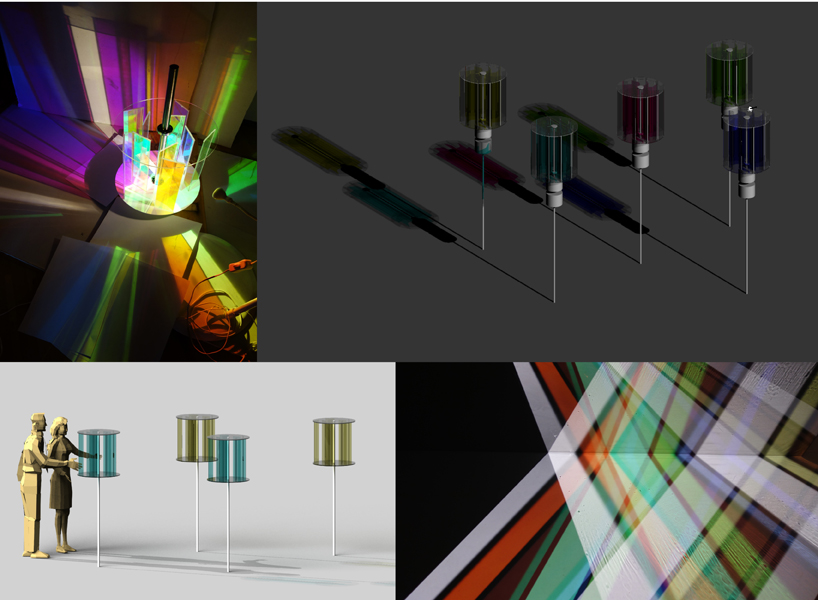 image of Saiyah#4
shortlisted entries (400)