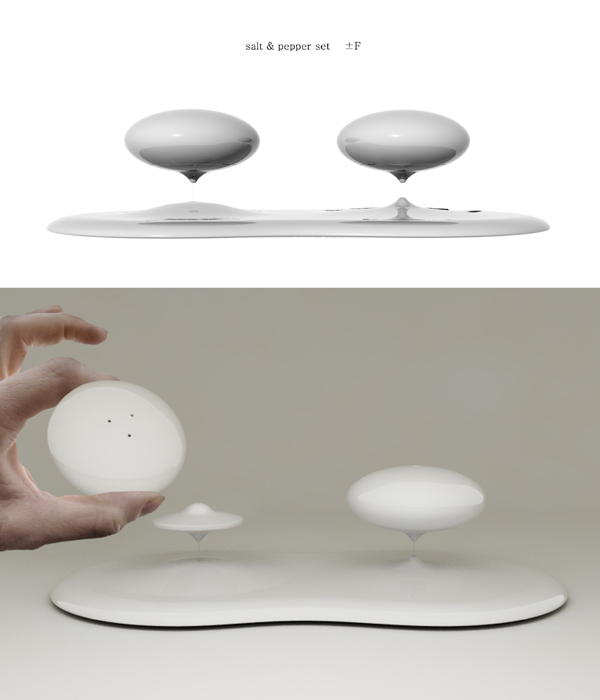 salt & pepper mills set, plus minus f by sono mocci from italy
designer's own words:
mills cases are suspended in mid air, above the base plate. it is effect of strong Neodymium magnet,s repulsion. inside of mill cases are composed of 2bodys. just case and floating plate. magnet builts in this plate. invisivle nylon line moor it to base plate. Floating plate stabilize strong at the point little bit inside of repulsion rang . now your pepper and salt mills are floating from the table. exordinary scene by simple magnet technique,inventive & new style. this product will be new landscape on your table.
f1
f2
f3
shortlisted entries (160)